Fox News Analyst Says Even if Bolton Testified to Trump-Ukraine Quid Pro Quo Republicans Still Wouldn't Budge Since They Already Believe That
Fox News political analyst Brit Hume said on Wednesday that it would probably not matter if former national security adviser John Bolton testifies at the upcoming impeachment trial that Donald Trump wanted a "quid pro quo" deal with Ukraine—because most Republican senators already believe he did.
Hume, who has worked for Fox News as a senior political analyst since 2008, made the remark in an interview with Martha MacCallum, who hosts the network's show The Story.
"Let's assume, Martha, just for the sake of discussion, that John Bolton comes in and he says, 'Yep, the president wanted the Bidens investigated, and he withheld the aid for a time to try to get that done.' I don't think that adds to the sum of our knowledge," Hume said. "I don't think very many Republican senators are going to say that they think Trump did that or that he's guilty of that, but I think most of them think that he did."
Hume further said he believed most Republican senators considered Trump's dealings with Ukraine "improper" but not necessarily worthy of impeachment.
In a July call, Trump asked Ukraine's president to open an investigation into former Vice President Joe Biden and Biden's son Hunter. After a whistleblower notified Congress of the call, House Speaker Nancy Pelosi launched an impeachment inquiry into the president.
The House passed two articles of impeachment against the president on December 18. The first was for abuse of power for trying to coerce Ukraine into investigating the Bidens in exchange for release of military aid and a White House invitation to the Ukrainian president. The second was for obstructing Congress by not fully cooperating with the impeachment proceedings.
Some Republicans have denied that Trump sought a "quid pro quo" deal in his call to Ukraine's leader and say the impeachment is a partisan effort to remove a duly elected president, a position Hume alluded in his interview with MacCallum
According to the Constitution, after a federal official is impeached, the Senate holds a trial in which senators decide on removal from office. Because a majority of senators (53 out of 100) are Republican, Trump's acquittal at the trial is expected.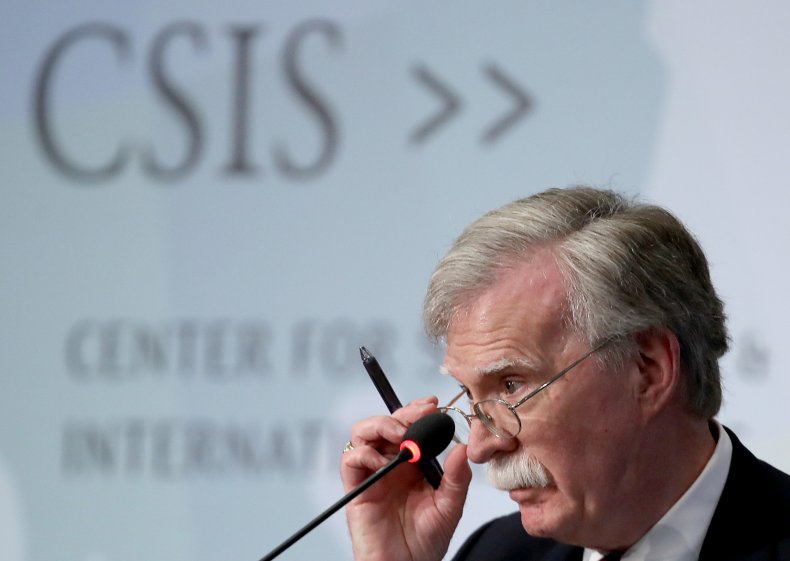 While Hume said most Republican senators privately believe that Trump's actions were "improper," others have publicly stated their opinion about the impeachment effort. Mitch McConnell of Kentucky and Lindsey Graham of South Carolina, for example, have both implied that they will not vote to remove the president.
John Bolton, who was Trump's national security adviser until his firing in September, has often been seen as a potential witness in the Senate trial. Some senators, like Senator Mitt Romney of Utah and Senator Lisa Murkowski of Alaska, say they would be interested in hearing what Bolton has to say, according to The Washington Post.
Bolton reportedly called the Trump administration's efforts to pressure Ukraine for a Bidens investigation a "drug deal." However, he did not attend his scheduled November deposition during the House impeachment inquiry and threatened to sue the House if subpoenaed. Then, on January 6, he said he would be willing to testify in the Senate trial if subpoenaed, Newsweek reported.