Fox News Anchor Says Polls Showing Major Democratic Candidates Beating Trump Are 'a Big Wake Up Call'
Donald Trump may often turn to Fox News for favorable coverage from its opinion hosts, but anchor Martha MacCallum warned on Wednesday that the president should take notice of recent polling showing him losing by significant margins to several leading Democratic 2020 presidential candidates.
"I think there's some interesting dynamics going on here, when you look at the polling," MacCallum said during a segment of America's Newsroom. "There's a big wake up call here for President Trump in these numbers," she continued.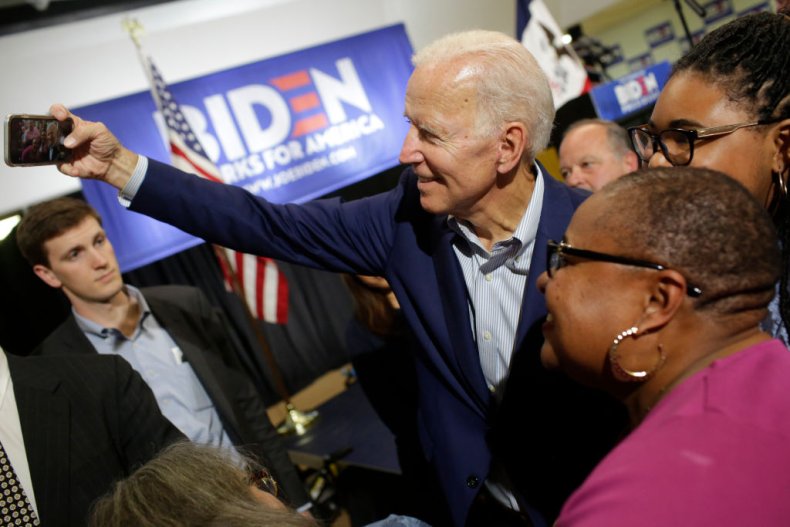 Poll results from Quinnipiac University, which were released on Tuesday, were then displayed on the screen. They showed former Vice President Joe Biden as the frontrunner, beating Trump by double digits at 53 to 40 percent. Senator Bernie Sanders of Vermont was close on Biden's tail, beating the president 51 to 42 percent. Senator Kamala Harris of California, Senator Elizabeth Warren of Massachusetts, Mayor Pete Buttigieg of South Bend, Indiana, Senator Cory Booker of New Jersey all would also beat Trump by 5 percent or more if the election was held this week, according to the survey.
"I think you have to look at that if you're on the Trump team and say, you know, there are some messages here," MacCallum pointed out. "And perhaps the messages go to things like style. Some people love the president's style, but some of the people, who are perhaps persuadable voters in the middle, are a little bit put off by it," she added.
MacCallum's colleague and fellow Fox News anchor Bret Baier weighed in with his perspective on the polls later on the news show. He cautioned against giving them too much weight this early on in the campaign.
"You know, if you go back in history, to really any incumbent that is facing a challenge about this time, you can see the polls are 10, 11, 12 points for the opponent," Baier said. "And when push comes to shove to the election, it doesn't turn out that way."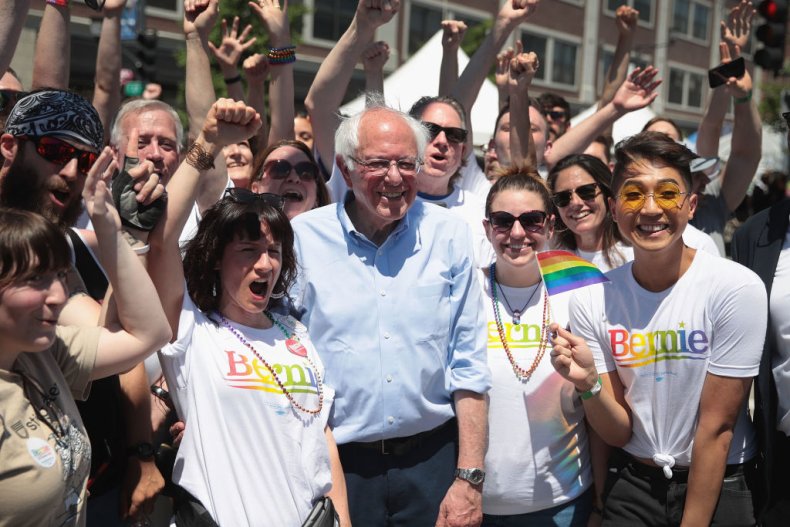 But even the Trump re-election campaign's internal polling has shown that the president is trailing his opponents by significant margins, according to a report by The New York Times published this week. Tony Fabrizio, a pollster for the president, reportedly briefed Trump on a "devastating" 17-state poll, leading the commander-in-chief to tell staff to say publicly that other data showed he was actually performing well. Trump is even seen to be trailing Democrats in states seen as key to victory, such as Texas, Michigan and Pennsylvania.
Trump denied the existence of the negative internal polling both on Twitter and in the Oval Office Wednesday.
"We have great internal polling, there were fake polls released by somebody that is—it is ridiculous," he claimed.
Josh Kraushaar, the political editor for National Journal, warned that the president is currently "in the weakest political shape of any sitting president since George H.W. Bush." Bush lost his re-election bid in 1992. Kraushaar pointed out that Trump "hits 50 percent disapproval ... in North Carolina, Arizona, Wisconsin, Ohio, Pennsylvania, Michigan, and Iowa," states which he won in 2016.
Correction: A previous version of this article misspelled Martha MacCallum's last name and Bret Baier's first name.