Fox News anchor Chris Wallace questioned whether Robert Mueller had been fully in control of his 22-month long investigation in the 2016 presidential election, calling the former special counsel's testimony before the House Judiciary committee "a disaster" during Fox News' live coverage of the hearing on Wednesday.
Wallace made the remarks during a recess in the much anticipated testimony, as he discussed the hearing with fellow Fox News anchors Martha MacCallum and Bret Baier. Giving his perspective after MacCallum and Baier provided some analysis of Mueller's testimony thus far, Wallace said the two had "been very kind" in their assessment.
"I had to laugh a bit when you talked about the testimony by Robert Mueller because testimony has to be put in quotes. It really hasn't been much testimony. Frankly, I think you've both been very kind," Wallace, who has often asked hard hitting questions of Trump administration officials regarding Mueller's probe, said.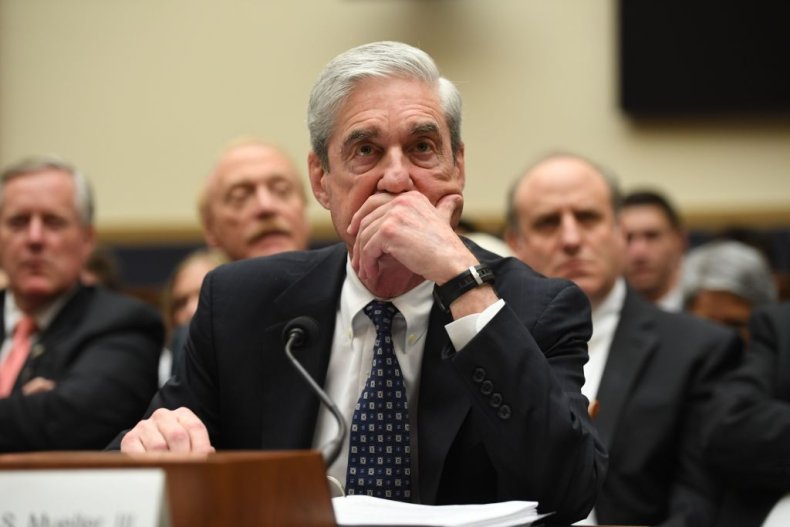 "I think this has been a disaster for the Democrats and I think it's been a disaster for the reputation of Robert Mueller," he asserted. "He has seemed very uncertain with his brief. He doesn't know – seem to know things that are in the report. He's been attacked a number of times. And you would think that almost anybody else would have defended his own integrity and the integrity of the investigation ... and Mueller just sits silent and allows the attacks from the Republicans to sweep over him and says nothing."
Wallace then suggested that Mueller's responses during the hearing raised "questions about the degree to which he actually was in charge and in control of this report." He argued that the former special counsel "doesn't seem very much in control or in charge of what the final report was ... he doesn't seem in charge of what the report actually says."
President Donald Trump was quick to notice Wallace's assessment that the hearing was "a disaster," tweeting out the anchors comment to his followers.
As Wallace highlighted, Mueller often faltered and asked representatives to repeat their questions during the first part of his testimony on Wednesday. He regularly paused to review his report and on occasion appeared unsure of what was actually written in the more than 400 page document, which was the culmination of his 22-month investigation into Russian election interference and Trump's presidential campaign.
Although the special counsel's report did not conclude that the president or his campaign team had conspired with Russia, it did lay out organized Russian efforts to influence the 2016 presidential election in favor of Trump. Mueller also highlighted numerous incidents that many legal experts have argued are textbook examples of obstruction of justice carried out by the president, who allegedly attempted to interfere with and hinder the investigation. But Mueller did not directly accuse the president of obstructing justice, and has repeatedly cited a Justice Department rule that disallows the indictment of a sitting president.
Trump and his supporters have repeatedly argued that the report was a "total exoneration," but Mueller clearly stated that was incorrect during his Wednesday testimony.
House Judiciary Chairman Jerrold Nadler, a Democrat from New York, asked: "Director Mueller, the president has repeatedly claimed that your report found there was no obstruction and that it completely and totally exonerated him. That is not what your report said, is it?"
Mueller responded: "Correct, that is not what the report said."
"Did you actually totally exonerate the president?" Nadler asked as a follow up. Mueller replied: "No."
Trump had tweeted earlier in the morning: "NO COLLUSION, NO OBSTRUCTION!"