Fox News Anchor Shreds Trump's Flynn Defence: He Fired Him 'For Lying,' Now He's Defending Him For Lying
Fox News anchor Chris Wallace called out President Donald Trump for suggesting Michael Flynn might not have lied to the FBI when he fired the former National Security Adviser for lying.
During The Daily Briefing on Thursday, host Dana Perino asked Wallace to comment on the president's interview on Fox News with Harris Faulkner earlier in the day.
"Let's just try to break a little bit of it down," Wallace said. "For instance, Michael Flynn, the president says 'you know, Mueller says he lied, Flynn says he didn't lie,' but what he neglects to mention is that the president fired him three weeks after he became the National Security Advisor."
"Why did he fire him? For lying. For lying to the vice president, Mike Pence about the conversation that he had with Sergey Kislyak, the Russian ambassador, and whether or not sanctions came up," Wallace added. "The president fired the man for lying who he is now defending against lying."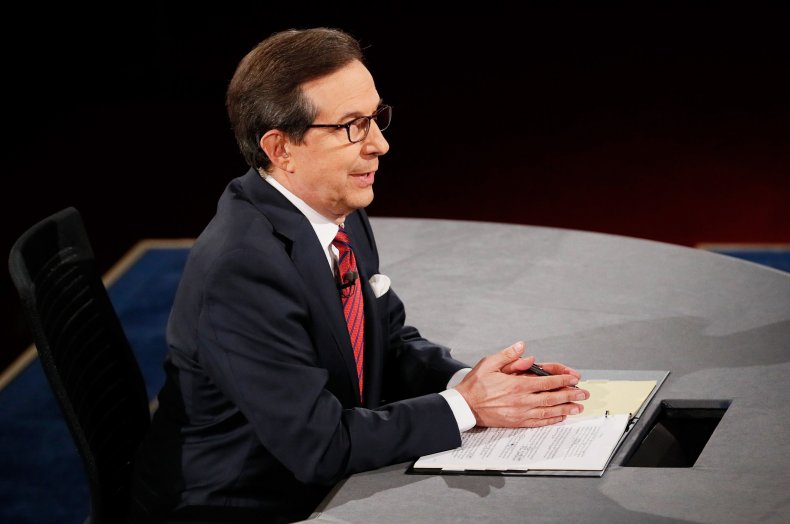 Wallace continued his criticisms of the president, commenting on Trump's recent attempts to downplay his relationship with his former attorney Michael Cohen, who was sentenced to three years in prison after pleading guilty to several crimes, including lying to Congress and tax evasion.
Cohen maintains he committed the crimes under instruction from Trump. Ahead of his sentencing, Trump's former attorney apologized for his conduct and claimed it was his "weakness and blind loyalty" to [the president] that made him "choose a path of darkness over light."
"[Trump] says Michael Cohen was this minor functionary, who was Michael Cohen, Michael Cohen was the chief counsel for Donald Trump, he was the guy that you had to go see if you wanted to get something done with Donald Trump, he was his fixer," Wallace said.
"I kind of am a little surprised when the president says, look, I didn't tell him to do anything wrong, he was doing all these things. Last time I checked, a lawyer does what you ask him to do. He's not supposed to break the law, but he does what you ask him to do, and he doesn't do things you don't ask me to do."