Fox News' Andrew McCarthy: Trump Will be Indicted on Campaign Finance Violations
Fox News contributor Andrew McCarthy told Fox & Friends this morning that he believes President Donald Trump will be indicted on campaign finance charges in Manhattan Federal Court.
On Sunday, McCarthy, a former federal prosecutor, told Fox & Friends Weekend host Pete Hegseth that New York prosecutors are "clearly going after the president on campaign finance violations."
"[In] the Southern District of New York case, which is different from the Mueller case, they are clearly going after the president on campaign finance violations and if you read the sentencing memo the Southern District filed in Cohen's case, it's clear that Trump is the target and he'll be indicted eventually," McCarthy said, before Fox News host Ed Henry responded: "That kind of stops me in my tracks."
In a Fox News op-ed, published Saturday evening, McCarthy explained that the 40-page sentencing memorandum for Michael Cohen—Trump's former attorney—filed by federal prosecutors on Friday, implicates the president and will lead to his indictment.
"The major takeaway from the 40-page sentencing memorandum filed by federal prosecutors Friday for Michael Cohen, President Trump's former personal attorney, is this: The president is very likely to be indicted on a charge of violating federal campaign finance laws," he wrote.
"Cohen earlier pleaded guilty to multiple counts of business and tax fraud, violating campaign finance law, and making false statements to Congress regarding unsuccessful efforts to build a Trump Tower in Moscow," McCarthy explained. "Yes, Cohen has stated he did the hands-on work in orchestrating hush-money payments to two women who claim to have had sexual liaisons with Trump many years ago (liaisons Trump denies)."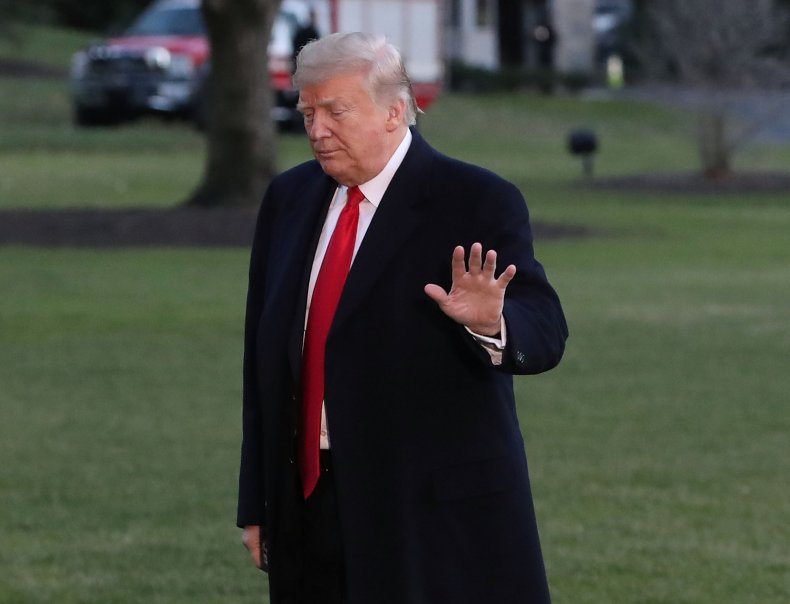 Although a sitting president cannot be indicted, according to Justice Department guidance, McCarthy notes that Trump could be forced for face the charges after his term is up.
New York prosecutors rejected Cohen's plea to avoid jail time in their sentencing memo on the basis that he "repeatedly used his power and influence for deceptive ends." "His offenses strike at several pillars of our society and system of government: the payment of taxes; transparent and fair elections; and truthfulness before government and in business," they wrote.
In a statement on Friday, White House Press Secretary Sarah Huckabee Sanders downplayed the filings and attacked Cohen's credibility.
"Mr. Cohen's case tell us nothing of value that wasn't already know," she said. "Mr. Cohen has repeatedly lied and as the prosecution has pointed out to the court, Mr. Cohen is no hero."