Fox News Legal Expert Andrew Napolitano Says Latest Mueller Revelation Is Likely Evidence of Collusion by Trump Campaign
The revelation that Donald Trump's former campaign manager Paul Manafort shared polling data with a Russian operative is likely evidence of collusion by the president's 2016 campaign, says Fox News legal expert Andrew Napolitano.
"This shows that [Robert] Mueller can demonstrate to a court without the testimony of Paul Manafort that the campaign had a connection to Russian intelligence and the connection involved information going from the campaign to the Russians," Napolitano told Fox News host Shepard Smith on Wednesday.
"The question is, Was this in return for a promise of something from the Russians and did the candidate, now the president, know about it?" Napolitano added.
Earlier this week it was revealed that Manafort met with Russian operative Konstantin Kilimnik during the 2016 campaign and shared with him exclusive polling data about the race between Trump and Hillary Clinton.
The revelation was made by accident, after Manafort's attorneys made a redaction error in a court filing responding to charges that Trump's former campaign manager lied to federal prosecutors. Manafort lied after agreeing to cooperate with Mueller's investigation into Russian election interference.
"Collusion isn't a crime, but this would be considered collusion?" Smith asked Napolitano during Wednesday's segment, to which Napolitano replied: "The crime is the conspiracy, the agreement. Collusion is a nonlegal term."
"I know, but if there's collusion, giving stuff to the Russians about polling data [would probably count]," Smith said.
"Yeah, that would probably fit into the category," Napolitano added. "This event, which has been outlined in these court papers, occurred during the campaign."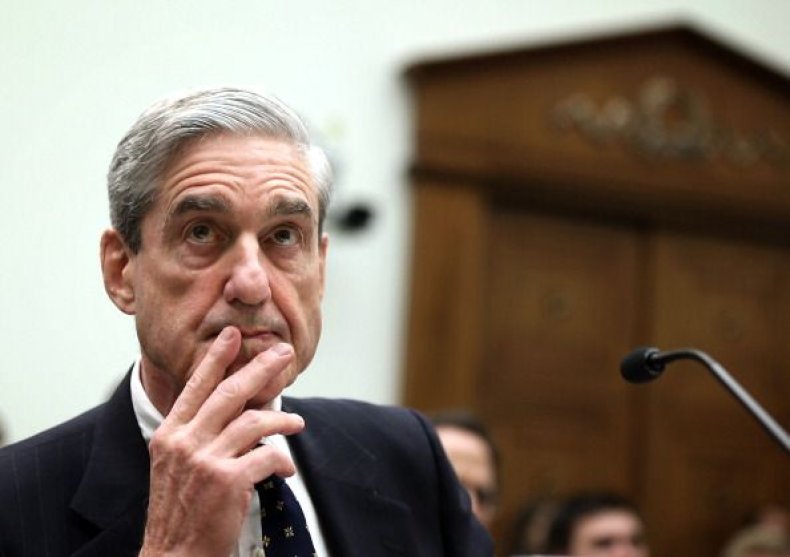 President Trump has repeatedly denied colluding with Russia during the 2016 campaign, instead claiming that it was Democrats who coordinated with Russia and repeatedly dismissing Mueller's probe as a "witch hunt."
"How do you impeach a president who has won perhaps the greatest election of all time, done nothing wrong (no Collusion with Russia, it was the Dems that Colluded), had the most successful first two years of any president, and is the most popular Republican in party history 93%," Trump tweeted earlier this month.
The president provided written answers to questions posed by Mueller's team in November, but Trump's attorney Rudy Giuliani said his client would not answer any further questions.
"As far as we're concerned, everything is over," Giuliani told Reuters on Wednesday. "We weren't convinced they had any questions that they don't know the answers to."
Giuliani acknowledged that Mueller's team could try to subpoena the president, but he said, "They know we could fight that like hell."