Fox News Guest Dubs Biden and Sanders the 'Senility Twins' After They Credit Obama For Strong Economy
Former chief economist for the United States International Trade Commission Peter Morici dubbed 2020 presidential candidates Joe Biden and Bernie Sanders the "senility twins" after they argued that former President Barack Obama's policies are responsible for the healthy state of the economy.
Morici appeared for an interview on Fox News Channel's Fox & Friends to discuss the currently booming U.S. economy and comments from Democrats arguing that President Donald Trump can't claim the credit. While the economic expert agreed that Obama should be given "some credit," he argued that it was inaccurate to say the healthy state of the economy wasn't due to Trump's policies.
"The reality is President Trump's economy is growing 50 percent faster," Morici said. "During Obama's time, inequality increased. Now inequality is decreasing, minorities, women, the handicapped, they're all benefitting dramatically from this more robust growth. They're being drawn into the labor market, they're getting better jobs. So this is a really good economy," he said.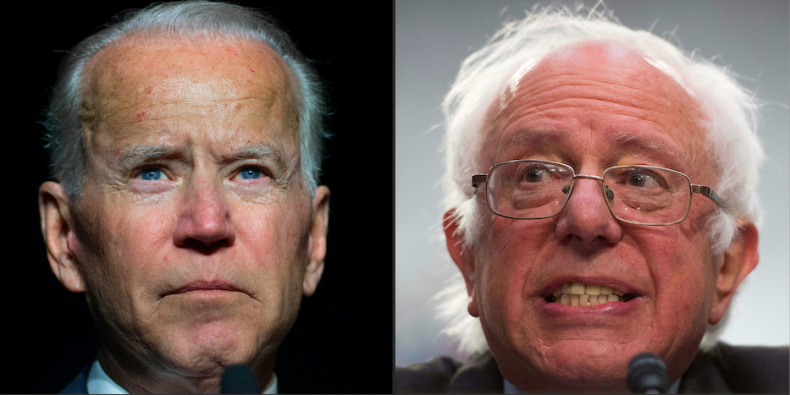 Get your unlimited Newsweek trial >
He then argued that it was a "much better economy than the senility twins, you know Biden and Sanders, recognize." The economist said "their brains checked out some time around year two of President Obama."
Sanders appeared Sunday on ABC News This Week and said plainly: "the economy is doing well." He caveated, however, that "what we're looking at is a 10-year rebound from the Wall Street crash of 2008." The Independent Senator from Vermont added that he did "not believe Trump's massive tax breaks for billionaires" were "the cause of the good economy."
Biden, who served as Obama's vice president, took aim at Trump's economic policies during a South Carolina rally on Saturday, arguing they were intended to benefit the wealthiest at the expense of the middle class.
"Now they've adopted this conservative economic philosophy that says the only people who are owed a reward are the 'job creators,' which they've decided are the CEOs and the stockholders," Biden said, according to The State. "But what happens to the workers?"
Get your unlimited Newsweek trial >
"This time, we're rebuilding the middle class," he continued, "and we're bringing along everybody."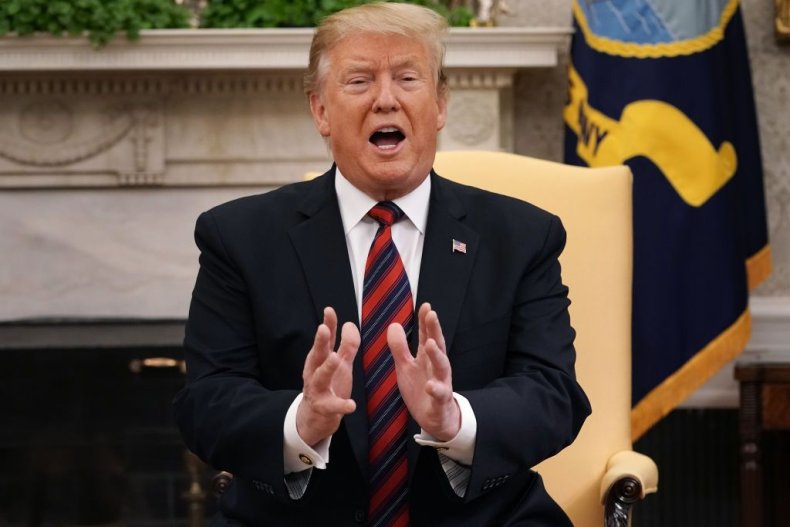 Trump's tax cuts have been strongly criticized by many Democrats, who argue they only benefited the wealthiest Americans. The president has also been criticized because about $2 trillion in national debt has accrued since he took office in 2017, bringing the total national debt to a whopping $22 trillion. As of March, the deficit had reached $691 billion for fiscal year 2019, which began in October 2018. Analysts have pointed to the Trump administration's tax overhaul as a primary cause of the rapid increase.
But, as Morici pointed out, the U.S. economy continues to grow at a better than expected rate, while inflation remains low, wages are increasing and the country has historically low unemployment. The stock market has also continued to perform well, meaning investor confidence remains high.
Fox News Guest Dubs Biden and Sanders the 'Senility Twins' After They Credit Obama For Strong Economy | U.S.