Fox News Blocks Ad Showing Law Enforcement Officers Describing Capitol Riot Violence
Fox News blocked a commercial showing law enforcement officers describing the events of the deadly January 6 Capitol riot that was supposed to air for the first time on Sunday, the creators of the commercial said.
MeidasTouch, a liberal political action committee and creator of the ad, instead took it to Twitter, where it was retweeted by Scott Dworkin of the Democratic Coalition.
"Fox blocked this Meidas ad from airing, because they don't want the truth to ever be on their fake news station," Dworkin tweeted.
Ben Meiselas, one of the co-founders of MeidasTouch, told The Los Angeles Times that he had not expected their ad to be blocked by Fox News, saying none of their previous advertising had been rejected before.
"We couldn't have fathomed in our wildest imaginations that even a Fox News would reject an ad that simply condemns the insurrection, and condemns people who support the insurrection," Meiselas said. "What Fox has really become is a fascist echo chamber gatekeeper for their base."
Meiselas and his two brothers, the other co-founders of MeidasTouch, told the Times they had placed the ad buy as usual, but were informed via telephone on Friday that the network would not air it. They were not provided a reason for the refusal.
"We made a $184,854 TV buy with this ad on Fox News this week. Fox News just denied airing our ad. Retweet and get it out in every corner of the country," MeidasTouch said on Twitter, along with the 60-second video.
MeidasTouch booked the commercial to play on Fox News between June 6 and 15, starting during Chris Wallace's Sunday show and continuing for seven days on Fox and Friends, according to the newspaper. The ad was also supposed to air during two spots on daytime programs, and again on Wallace's show next weekend.
Meiselas stated on Twitter that he was "exploring all legal options" in response to Fox News refusing to air their ad.
Newsweek reached out to Fox News for comment, but did not receive a response by press time.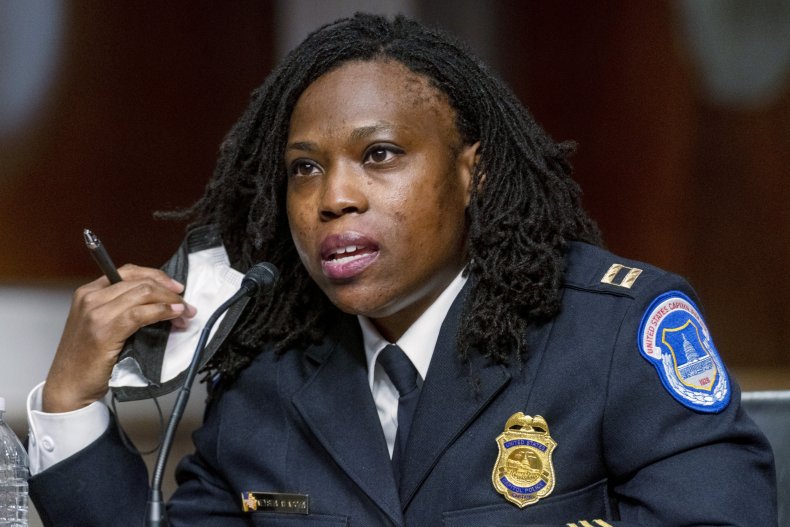 The commercial features interviews from various media with Capitol Police officers, including Captain Carneysha Mendoza at a joint hearing by the Senate Homeland Security and Governmental Affairs & Senate Rules and Administration.
In a clip from a CNN interview, D.C. Metropolitan Police Officer Michael Fanone speaks about his experience as images of GOP elected officials are shown on screen.
"It's been very difficult seeing elected officials and other individuals whitewash the events of that day or downplay what happened," Fanone says in the video.
The video ends with white letters on a black background that read: "The GOP betrayed America. We will never forget."
A plan for a bipartisan commission to investigate the riots was approved by the House of Representatives with a 252-175 vote. When it reached the Senate, however, it only received 54 votes and did not receive the supermajority needed to bypass the filibuster enacted by Senate Republicans.
The video has received over 1 million views on Twitter and over 16,000 views on YouTube.