Fox News Challenges Matt Gaetz over 'Torturing' of Kevin McCarthy
Fox News co-host Geraldo Rivera lashed out at Florida congressman Matt Gaetz on Thursday night, accusing him of "torturing" House Speaker Kevin McCarthy.
While talking on Sean Hannity's show about committee assignments within the new Congress, and Gaetz's efforts to get Democrat Adam Schiff barred from the intelligence committee, Rivera asked the Republican congressman about the reason behind Gaetz's and the so-called Taliban 20's opposition to McCarthy's bid to become House Speaker.
"What in the world were you and your 19 colleagues doing torturing the Speaker, your Speaker, your Speaker designate, Kevin McCarthy? What, for your ego? What was that for? What did you hope to attain in that?" Rivera asked, in a video available on YouTube.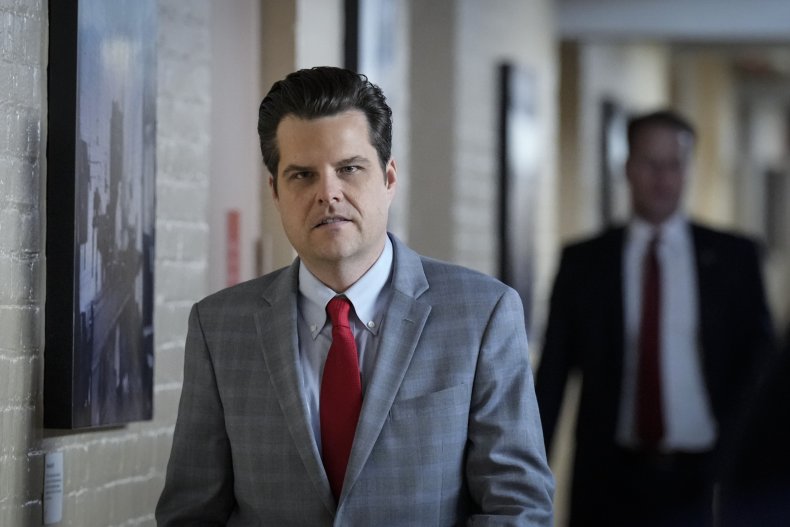 Gaetz was one of the most vocal of the 20 Republicans who opposed McCarthy's speakership during voting earlier this month.
The California congressman was finally elected at the 15th round of votes, when Gaetz voting "present" allowed McCarthy to reach the majority of votes necessary.
Gaetz fired back at Rivera saying that some of his constituents in the military could argue sitting through 15 rounds of voting could hardly be compared to real torture.
He then responded that he and the other Republican rebels who refused to vote for McCarthy wanted to obtain certain concessions, including eliminating voting on large all-or-nothing omnibus spending bills to fund the federal government on short notice.
But Rivera topped his previous accusation by commenting on the fact that, while Gaetz portrays himself as a "thoughtful legislator" to the American public, "the publicity that he gets, characteristically and almost inevitably, it's flamboyant, it's confrontational."
"I make a substantive argument about changes to the process and you call me flamboyant and confrontational?" the Florida congressman responded.
After Gaetz's clear outrage at this latest comment, Hannity jumped in to defend the congressman, asking Rivera why he was attacking him personally. Rivera then answered that he thought that was the reason why he was brought on the show, to confront Hannity's "right-wing champion."
Earlier in the conversation between the three, Rivera had expressed his disappointment with the new Congress being "just a reflection of the last Congress"—which he called a "do-nothing Congress"—and questioned why Gaetz was spending his time "pursuing Adam Schiff and passing legislation to get him barred from intelligence" instead of focusing on the "real issues" American voters care about.
Gaetz claimed that efforts to get Schiff barred from being assigned to the intel committee were justified to "protect the country."