Fox News anchor Chris Wallace confronted Antony Blinken on Sunday, challenging the secretary of state as to whether Joe Biden was aware of the criticism against him.
"Mr. Secretary, does the President not know what's going on?" Wallace asked, referring to the substantial criticism the Biden administration has faced over the withdrawal of U.S. forces from Afghanistan.
"The president said a few other things on Friday that are flat wrong," Wallace said during his interview with Blinken on Fox News Sunday before sharing a clip of Biden emphatically denying U.S. allies had questioned his administration's credibility.
"I have seen no question of our credibility from our allies around the world," Biden said in an address on August 20. "The fact of the matter is I have not seen that. Matter of fact, the exact opposite I've got—the exact opposite thing is we're acting with dispatch, we're acting—committing to what we said we would do."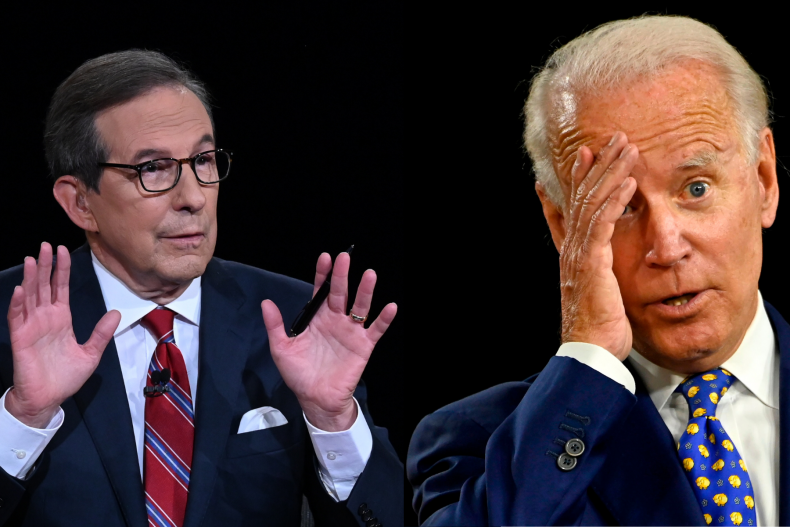 Wallace then aired disparaging statements from other foreign leaders and politicians criticizing America's handling of the Afghanistan withdrawal, including a comment from Armin Laschet, leader of Germany's Christian Democratic Union, who called the situation "the biggest debacle that NATO has seen since its foundation."
About seven minutes into the interview, the Fox News host bluntly asked: "Does the president not know what's going on?"
The secretary of state defended Biden, pivoting away from the question.
"This is an incredibly emotional time for many of us, including allies and partners who've been shoulder-to-shoulder with us for many years," Blinken responded, adding there was "deep appreciation and thanks from allies and partners for everything we've done."
However, Wallace was undeterred. "The president said he's not heard any criticism from the allies. There's been a lot of criticism from the allies. Words matter, and the words of the president matter most," the veteran news anchor added.
Newsweek has contacted the White House for comment.
The peace deal with the Taliban that led to the U.S. withdrawal was signed in February 2020 under former President Donald Trump. The agreement stipulated for the withdrawal of all U.S. troops from Afghanistan by May 2021. However, when Biden took office, he pushed back the withdrawal deadline to September 11, then moved it forward to August 31.
In a swift takeover that took the Biden administration and the rest of the world by surprise, the Taliban retook control of the country on August 15, two weeks ahead of Biden's deadline.
Reports from intelligence and military analysts had said that the U.S.-backed government could collapse within one month to 90 days, but it fell before the U.S. withdrawal was even complete.