Fox News' Chris Wallace Dismisses Network Reporter's Claim That Trump's 'Winning Even as He's Losing'
Fox News chief White House correspondent John Roberts posited an idea on Friday that President Donald Trump was "winning" among his supporters through Trump's continued allegations that Democrats manipulated the election. Chris Wallace, a Fox News anchor, refuted Roberts' theory.
According to most media outlets and television networks, Trump lost the election to President-elect Joe Biden. Not all the votes have been tabulated in some battleground states. Trump's re-election campaign has filed suit in those states, claiming election manipulation and improprieties during the counting of mail-in ballots. Many observers have described Trump's allegations as unsubstantiated.
Roberts said that Trump was "winning even as he is losing in the current vote count because for his die-hard fans, he is trying to make the case that he didn't really lose the election, but that it was taken from him."
Wallace insisted that Trump's claims were not credible. "Unless we see something from these lawsuits that we haven't seen so far which is serious fraud and fraud of a dimension that it would actually overturn the results," Wallace said. "He's not losing these states—for instance, Pennsylvania—by 500 votes like Florida in 200, he's losing it by 40 or 50 thousand votes. So unless we see fraud of that dimension, I don't know that he can credibly say that the election has been taken from him."
Wallace added that individuals who are already Trump supporters could "be susceptible to the argument that somehow this election was taken from him."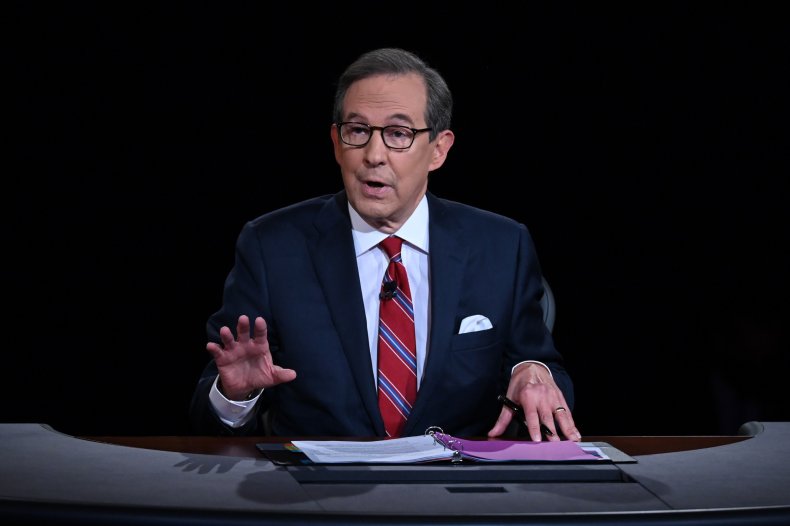 Despite Trump's loss, a number of the president's supporters are expected to gather in Washington, D.C. on Saturday to protest the election results. Individuals from groups such as the Million MAGA March, Stop the Steal and March for Trump have announced plans to meet at Freedom Plaza. Trump tweeted his support of the event on Friday and hinted at a personal appearance.
"Heartwarming to see all of the tremendous support out there, especially the organic Rallies that springing up all over the Country, including a big one on Saturday in D.C.," Trump wrote. "I may even try to stop by and say hello."
Since before the election, Trump had claimed that widespread mail-in voting would lead to election fraud. More Americans used mail-in ballots this year than any others due to the threat of coronavirus transmission at public polling places.
In a November address, Trump equated mail-in voting to a Democrat plan to win the election by subterfuge.
"Democrat officials never believed they could win this election honestly," Trump said. "I really believe that. That's why they did the mail-in ballots, where there's tremendous corruption and fraud going on."
Newsweek reached out to the Office of the President-elect for comment.
According to the Associated Press, Biden currently holds 290 electoral votes to Trump's 232 elector votes. In order to win the presidency, a candidate must receive 270 electoral votes.
Trump's administration has thus far refused to concede the election, prohibiting Biden's transition teams access to workspace and necessary information. Biden dismissed those actions in a Tuesday question and answer session with reporters.
"We are already beginning the transition," Biden said. "We're well underway. And the ability for the administration in any way by failure to recognize our win does not change the dynamic at all in what we're able to do."