Fox News Will Devote Series to Impeachment, But About Clinton's, Not Trump's, Of Course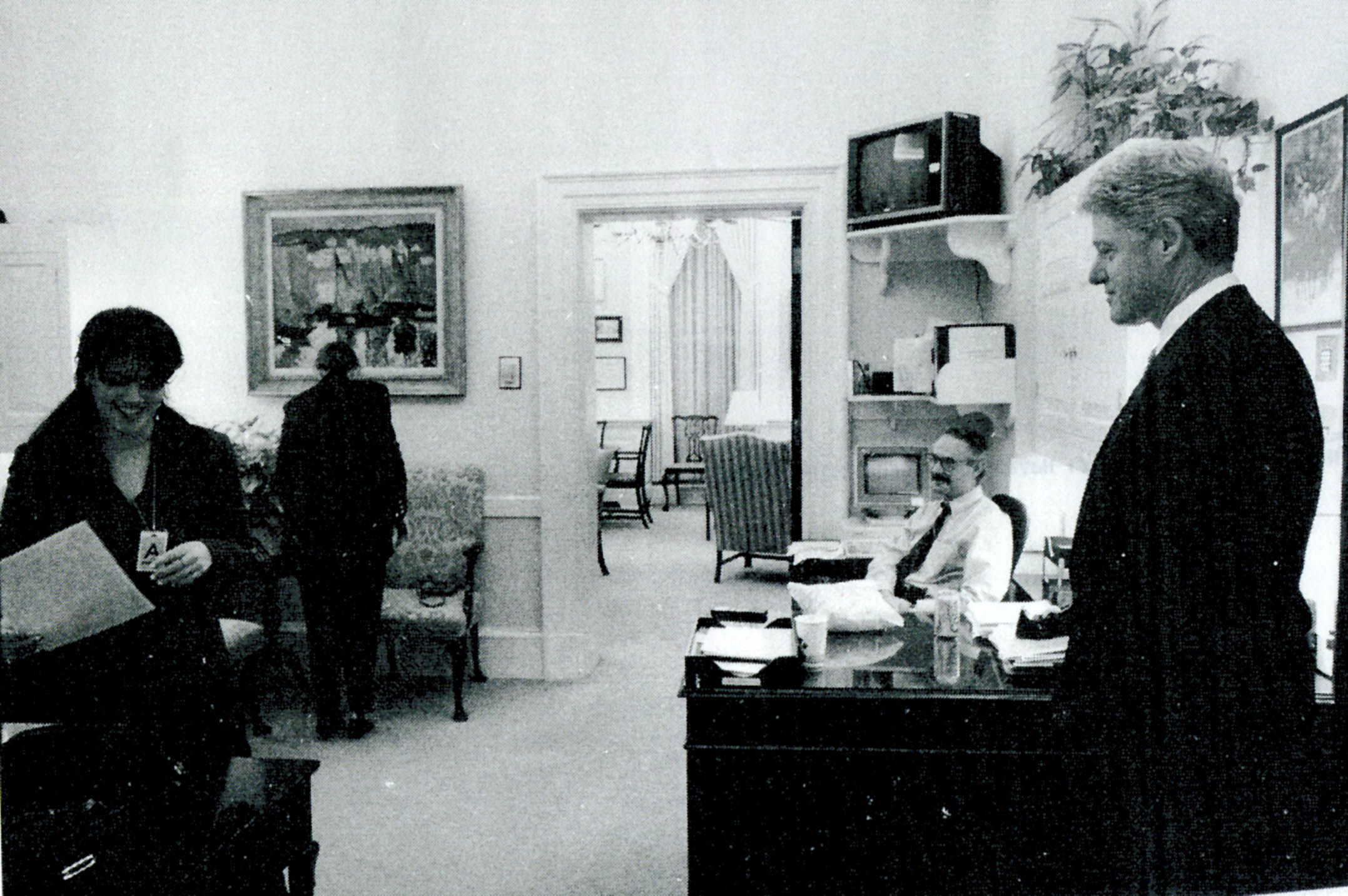 Fox News announced Tuesday a documentary series entitled "Scandalous" that will focus on the events leading up to former President Bill Clinton's impeachment in the late 1990s, according to a press release. The announcement came at a time when current commander-in-chief Donald Trump has faced cries for his own impeachment trial.
Related: After Bill and Monica, Drudge Report Kept Up With The Scoops
In December 1998, the U.S. House of Representatives voted to impeach Clinton on charges of lying to a federal grand jury and obstruction of justice over his affair with White House intern Monica Lewinsky. Clinton, who was the second president in U.S. history to be impeached by the House, was later acquitted by the Senate, but the cast of characters and intrigue surrounding the scandal days enraptured the country.
Many of those characters were permanently ingrained in the minds of anyone who lived through that time, including Special Counsel Ken Starr and Linda Tripp—Lewinsky's co-worker at the Pentagon who recorded Lewinsky's admission of the affair.
Starr and Tripp participated in the making of "Scandalous," as did former members of Starr's team, and ex-U.S. Senator Joe Lieberman and current Republican Senator Lindsey Graham.
Clinton famously denied having any "sexual relations" with Lewinsky, but later admitted to a relationship with her under questioning by attorneys for Starr. Roughly a month before the video of his testimony was released to the public, Clinton admitted to the affair when he addressed the nation on August 17, 1998.
The episode has returned to the spotlight in recent weeks during the MeToo movement, in which victims in a range of industries across the country have spoken out about sexual assault and misconduct. Trump, too, has faced multiple accusations of sexual misconduct.
The series will come out during a tumultuous political climate as the Republican Trump faces accusations of his unfitness for office.
Fox News, too, has been accused of catering to not only Republicans and Trump supporters, but the president himself. Notably, the network has often sought to focus on the alleged controversies surrounding Hillary Clinton, Trump's defeated 2016 opponent, rather than the man actually in the White House.
A former anchor and a current Fox News executive recently claimed that Trump regularly called the network to praise its coverage and even stated that Trump drew policy ideas from the network.
Some Democrats have clamored for Trump to be impeached over charges of obstruction of justice over his dismissal of former FBI Director James Comey last year. Recently, some Democrats have consulted mental health experts who claim Trump is unfit for office.
The Trump administration, like Clinton's, is the subject of a special counsel investigation. In Trump's case, the probe, headed by Robert Mueller, is focused on whether Trump's campaign colluded with Russia to claim the White House.
The seven-part series will premiere around the 20-year anniversary of reports detailing Clinton's affair with Lewinsky. The first episode will air Sunday at 8 p.m. ET. Actor Bruce McGill, perhaps most famous for his role of "D-Day" in National Lampoon's Animal House, narrated the series.