A commentator on Fox News's show Fox & Friends joked that Democrats would rather have a "Muslim transgender candidate" run in 2020 rather than former Vice President Joe Biden.
Katie Pavlich, a fill-in co-host on Trump's favorite show, brought up a Vanity Fair report from Wednesday stating that Biden was apparently upset that former President Barack Obama met with Democratic Representative Beto O'Rourke shortly after O'Rourke lost the November midterm election to incumbent Texas Republican Senator Ted Cruz.
"Obama has flirted with Beto and other 2020 rivals, and Joe Biden is very upset," Pavlich said. "It seems like the former president is leaving behind Joe Biden as he pursues newer and younger candidates."
Conservative commentator Mark Steyn then claimed that Democrats are "looking for something more intersectional" and that "they really would like a Muslim transgender candidate."
Steyn then added, "But they will have to make do with Joe Biden."
Steyn continued that "the problem with Biden is it's not Obama's fault any more than it was last time," then slammed Biden's indecisiveness on whether he will pursue the presidency.
"You can't do this sort of Hamlet on the battlements, 'Oh, I'd like to run if you want me to run,'" Steyn explained. "People who want to be president get out there and run and become president."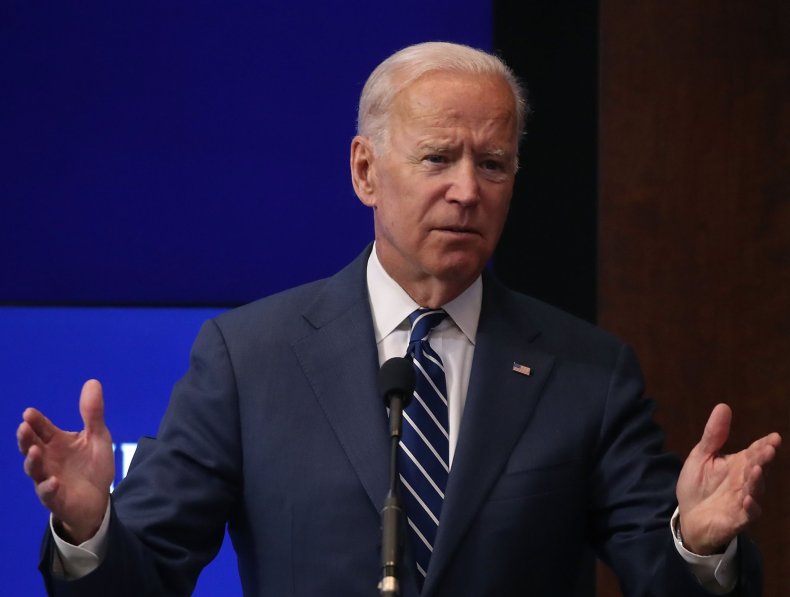 Biden had said several times that he "may very well run," and noted he would decide whether he will make the bid in early 2019. But people close to Biden told The Atlantic earlier this month that he will probably wait to see which other Democrats run before making a decision.
Biden considered running for president in 1984 and 2004 and ran unsuccessfully in 1988 and 2008. He seriously thought about running in 2016 but pulled back after his son died of brain cancer.
"I regret it every day, but it was the right decision for my family and for me," Biden told NBC affiliate WVIT in Connecticut in January 2016.
A USA Today/Suffolk University poll released on Wednesday showed that more Democrats and independents, 59 percent, were "excited" to have "someone entirely new" run in the 2020 election against Trump. Slightly less, 53 percent, said they would be excited to see Biden run.
Earlier this month, Biden said at an event in Montana that he thinks he's "the most qualified person in the country to be president. The issues that we face as a country today are the issues that I've worked on my whole life."
Biden was first elected to the Senate nearly a half a century ago, and he served as vice president under the Obama administration between 2008 and 2016.