The Trump Curse? Fox News Connects Lindsey Vonn's Insults Of The President To Olympic Skier's Back Injury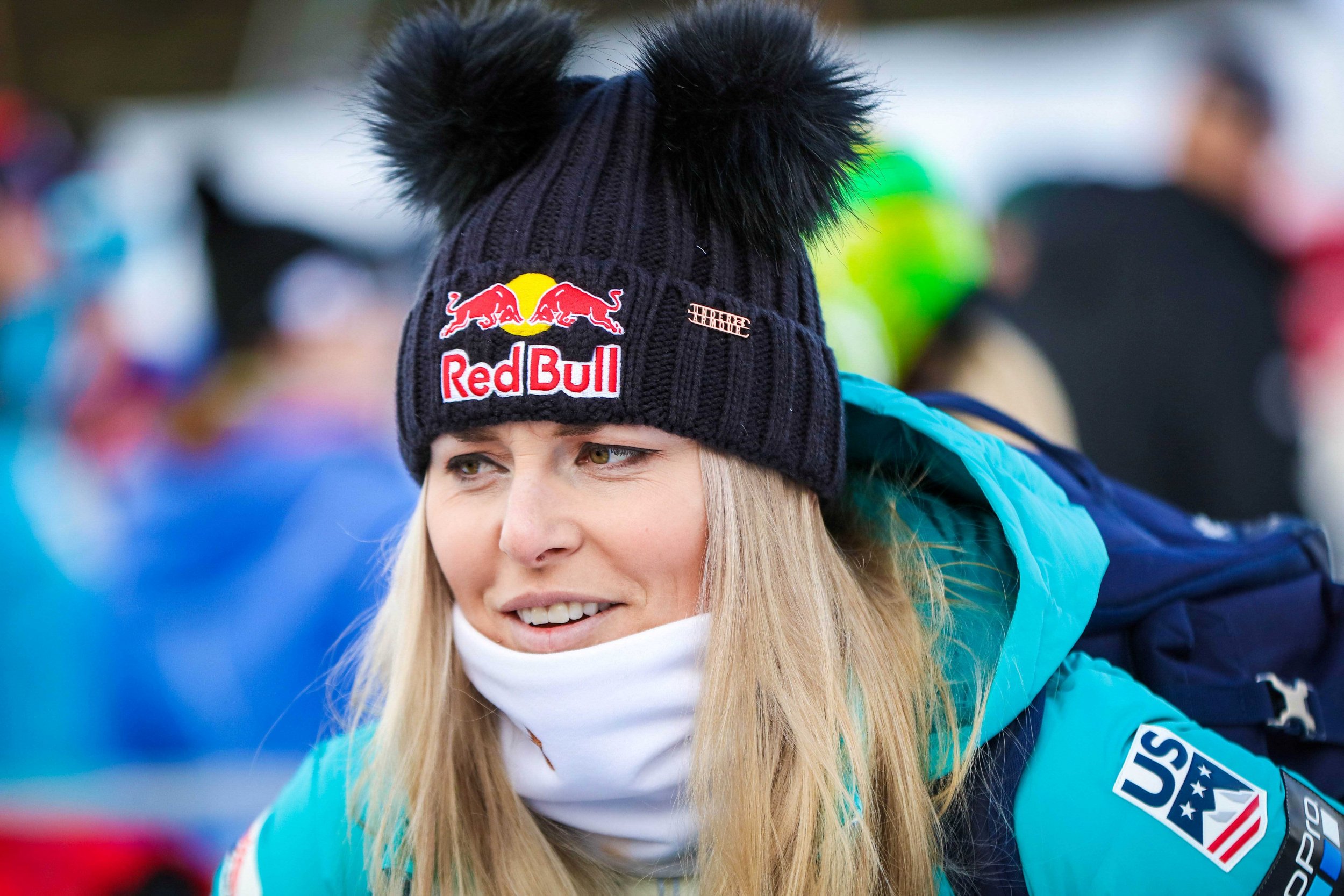 UPDATEDI Fox News ran an article Sunday implying that American skiing star Lindsey Vonn's back injury at the World Cup was somehow tied to her remarks days earlier criticizing President Donald Trump.
The byline-free story, originally called "Lindsey Vonn suffers back injury in World Cup race after Trump comments," seemed to suggest there is a connection between Vonn's indirect insults of Trump and the injury she suffered Saturday during a super-G race in Switzerland. Vonn's anti-Trump comments turned her into an immediate target for right-wing media and for some Trump supporters online who said the two-time Olympic medalist deserved the injury.
Soon after Newsweek asked Fox News for comment on the article, the outlet changed the story's headline to "Lindsey Vonn suffers back injury in World Cup race" and deleted a tweet with the original headline, although that tweet is still archived. Fox News spokeswoman Jessica Jensen acknowledged the changes in an email to Newsweek, writing, "The headline was changed and the tweet was deleted." But Fox offered no comment on the changes. The text of the article appeared to be unaltered.
"American skiing star Lindsey Vonn has withdrawn from her Sunday events at the World Cup in Switzerland after suffering a back injury during a super-G race on Saturday. The injury occurred two days after she criticized President Donald Trump in an interview about the upcoming Winter Olympics in South Korea," the Fox News story says.
The article later spends several paragraphs recapping Vonn's Trump slams from interviews she gave Thursday and Friday. She told CNN Thursday that she would "absolutely not" visit the White House if the U.S. Olympic team received a customary post-games invite. She also told CNN that during the Winter Games in South Korea in February 2018, she will hope "to represent the people of the United States, not the president." Vonn never mentioned Trump by name.
Vonn defended her comments on Friday, telling reporters, "I was asked my opinion and I gave it...It's not necessarily my place to be sticking my nose in politics, but as an athlete I do have a voice." She also praised Colin Kaepernick, the former San Francisco 49ers quarterback who last year started the protest of kneeling during the national anthem before games.
Vonn mentioned Kaepernick as an athlete who "made their voice heard and made a positive impact." Trump feels otherwise, having referenced Kaepernick as a "son of a bitch" during an Alabama rally in September. Trump's comments sparked a weeks-long feud between him and the NFL, which led to players from every team kneeling during the anthem before several games.
Vonn, who is one of only two female skiers to win four World Cup championships, sustained a back injury after a race on Saturday, where she finished 24th. She tweeted later in the day that she had "an acute facet (spinal joint) dysfunction." On Sunday, she said the injury will take her out of the game for now.
"Unfortunately I will not be able to race today. I am extremely disappointed but my biggest goal this season is the Olympics and I need to take care of myself now so I can be ready for next week, and more importantly, for February. As always, thank you for the well wishes," Vonn tweeted.
Vonn's comments about Trump drew immediate fire from the right, with some commentators likening her to Kaepernick, who also became a punching bag for conservatives during Trump's NFL feud.
Fox News contributor Tomi Lahren blasted Vonn and suggest the athlete had insulted Trump's supporters.
"What about the Americans who are Trump supporters that voted for President Donald Trump? Are we not Americans? Does she not want to represent us?" Lahren said on "Fox & Friends Weekend." The right-wing Washington Examiner ran an article similar to the one from Fox News, tying the Trump talk to Vonn's unrelated ailment.
After the race on Saturday, some Trump supporters flooded Twitter and Facebook with comments mocking Vonn's injury and calling it "karma" for criticizing the president.
Vonn did not comment on the coverage.
This article has been updated with information about Fox News changing the original headline of its Lindsey Vonn story and deleting a tweet that featured it.