Fox News Contributor Suggests Migrant Father, Daughter's Drowning Was Their Own Fault: 'Come Here Legally'
Fox News contributor Ari Fleischer suggested on Wednesday that the tragic drowning of an El Salvadoran migrant father and his daughter this week could have been prevented if the man and his child had tried to enter the country legally.
"This morning when I woke up and I saw that horrific picture of the dad with his little girl's arm around him who drowned in the river, all I could think of is an alternative picture: That's the immigrants who come here and raise their arm at an immigration ceremony with their little girls," Fleischer said on Fox News' Outnumbered. "Come here legally," he asserted. Continuing, the contributor said: "This is the most wonderful, loving country that has ... " before being cut off by fellow Fox News contributor Jessica Tarlov.
She pointed out: "Seeking asylum is legal. Seeking asylum is legal, Ari."
"Then go to a checkpoint. Don't swim across a river with a child that can't swim," he responded.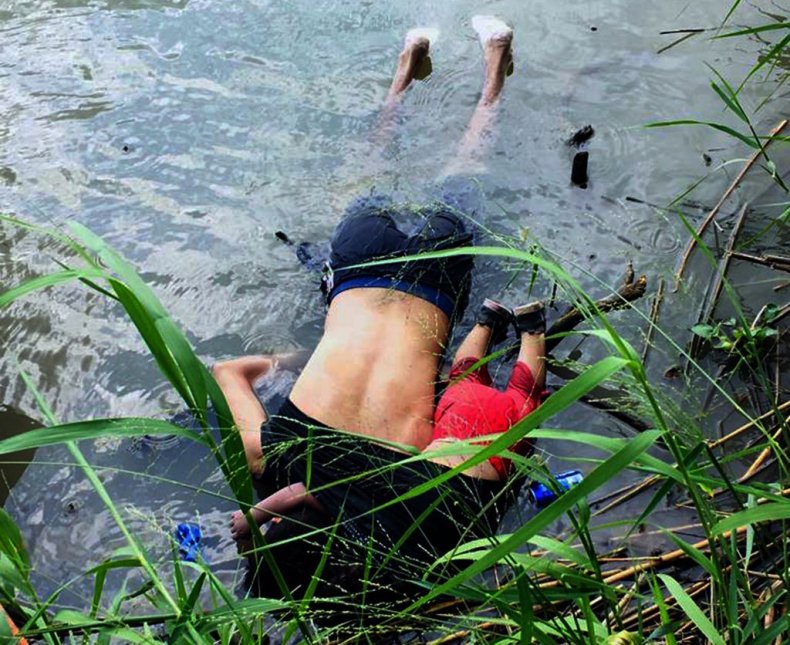 Fleischer may not have been aware, but Oscar Alberto Martínez, 25, and his 23-month-old daughter, Angie Valeria, had attempted to seek asylum at a legal point of entry along with his wife Tania, according to CNN. The grieving mother told the network that she watched as her husband and child were carried away by the current as they attempted to cross the river after being informed a bridge crossing point between Mexico and the U.S. was closed.
As Tarlov pointed out to Fleischer, claiming asylum is legal. Technically, to request asylum, an individual simply needs to be at a port of entry or already within the U.S., according to international law backed by Congress decades ago. Alberto Martínez and his family could have sought official asylum status after crossing into the U.S. or at the port of entry, if it had been open.
"While the administration is saying people should come here legally and follow a legal process, it's making it impossible to do so," the International Rescue Committee's director of immigration, Olga Byrne explained in a statement published on her organization's website.
"So many individuals and families have been trying to follow a legal process, but instead they've been stranded in Tijuana or other northern Mexico towns because they have been denied access to any U.S. official," she said.
Despite this reality, Fleischer insisted that there are "legal ways into America."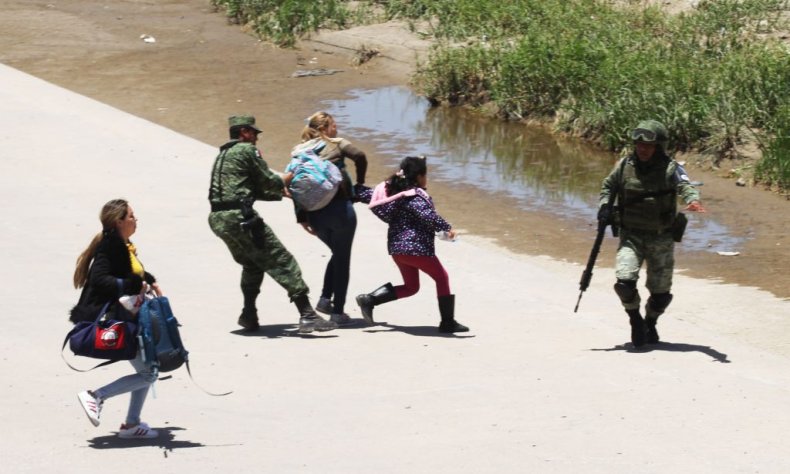 "But what we really do need to do is let people know, come to America legally," he insisted. "Come to America properly. There are checkpoints, there are places where people can go to have their asylum cases adjudicated and heard. But when you try to come to America illegally, you take so much risk onto your own shoulders."
A report by the Transactional Records Access Clearinghouse (TRAC) research center at Syracuse University examined 2018 data, showing that an increasing number of asylum claims were denied. "In 65.0 percent of these decisions this past year asylum was denied. This is the sixth year in a row that denial rates have risen," the report said.
While President Donald Trump, Republican lawmakers and right-wing pundits have repeatedly suggested that Central American migrants coming to the southern U.S. border are criminals and violent, aide workers and activists have pointed out that assessment is highly inaccurate. The vast majority are individuals and families fleeing political violence, high crime rates and economic instability in their home countries.