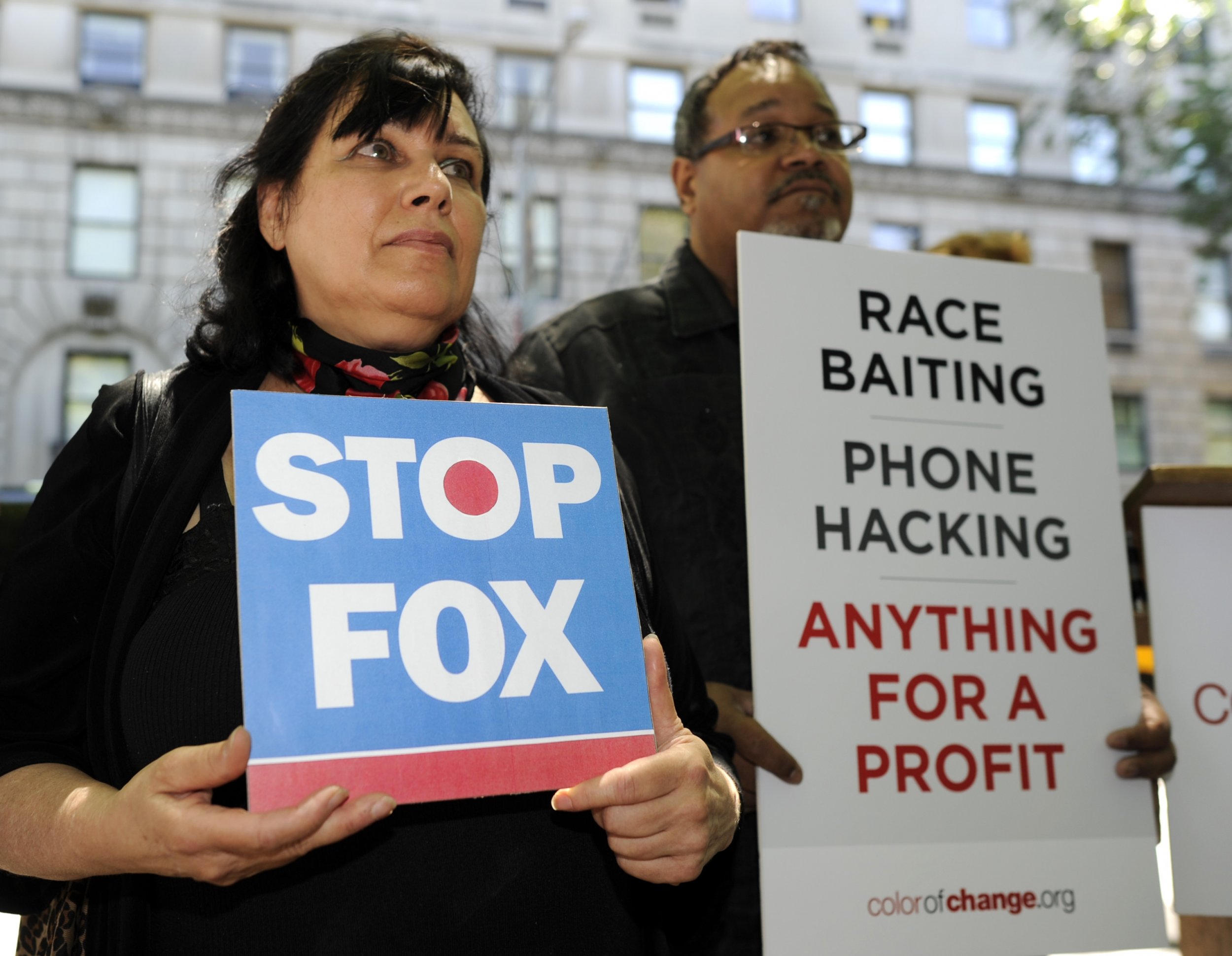 In the latest incident of someone being harassed in public, Fox News television personality Kat Timpf was allegedly run out of an establishment because of where she works.
Timpf posted on Twitter early Sunday morning that she'd just been run out of an establishment solely because of who employs her.
"Chewed out, abused," Timpf tweeted. "But I guess that's the norm now."
Timpf is a reporter for the National Review and also a contributor at Fox News. She regularly appears on Fox News host Greg Gutfeld's show "The Greg Gutfeld Show."
In a statement to Newsweek Timpf said it was the third time something like this has happened to her and she can't believe it happened again.
"First I had that water dumped on my head, then a few months ago I had someone interrupt my dinner and tell me I was ruining the country, now this," Timpf said. "None of these people have even been able to tell me what exactly I have said or done myself that they had a problem with. I think it's disgusting and I shouldn't have to worry about going out in public because of where I work."
In July, while at a political event in Brooklyn, New York, an unidentified man dumped water on her head and threw it in her face.
"Not everyone has to like me," Timpf told The Hill at the time. "I don't want to have to feel like I have a target on my back when I'm out in public by some lunatic who hasn't even met me."
In response to Timpf's tweet, Fox News meteorologist Janice Dean offered her love and apologies for her colleague's experience.
Timpf lives in New York City but didn't elaborate as to where she was at the time of the alleged incident or go into specific details about what transpired. Her claim that she was forced from an establishment because of her conservative political views is the latest in a string of altercations.
On Wednesday night, protesters associated with Antifa gathered outside Fox News host Tucker Carlson's home in Washington, D.C. Protesters chanted, "We know where you sleep at night," and although Tucker wasn't home at the time, his wife, Susie, was. She locked herself in a pantry and called the police.
"What's it like to find out your wife is hiding in the pantry because people are threatening her? It's upsetting," Tucker told Fox News host Brian Kilmeade. "I've characterized the Antifa people and the people like them as protesters. But they aren't. They weren't protesting anything."
Tucker further explained that the people who were outside his house were "threatening my family to get me to stop talking." Tucker said despite that, he won't stop vocalizing his opinion because he has the support of his family and the network he works for. However, he acknowledged not everyone has that same support and said the actions against him have repercussions for the entire country.
"People feel like they have to shut up," he said. "That they can't say what they think because they'll be punished. This has a chilling effect on everyone's ability to speak and think freely."
Tucker also recently noted that he is unable to dine at restaurants because of the tension with people who hold different political views.
"I don't feel threatened, but having someone scream, 'F** you!' at a restaurant, it just wrecks your meal," he said during a National Review podcast.