Fox News Anchor Criticizes Pence for Claiming 'ISIS Has Been Defeated' Hours After Suicide Attack Killed U.S. Troops
Fox News anchor Bret Baier called out Vice President Mike Pence on Wednesday when he inaccurately claimed the Islamic State militant group (ISIS) had "been defeated," just hours after a suicide attack claimed by the extremist group left several American soldiers dead in Syria.
"The Vice President, unfortunately for him, delivering that speech this morning, saying that as this action [the suicide bombing] is happening," Baier said.
The anchor then pointed out that even Donald Trump, as a presidential candidate, criticized former President Barack Obama "for announcing withdrawal plans from Iraq, from Afghanistan beforehand, because they believed it was putting U.S. troops on the ground in danger." Baier also suggested that "perhaps this is part of the ISIS pushback, as U.S. troops get ready to withdraw."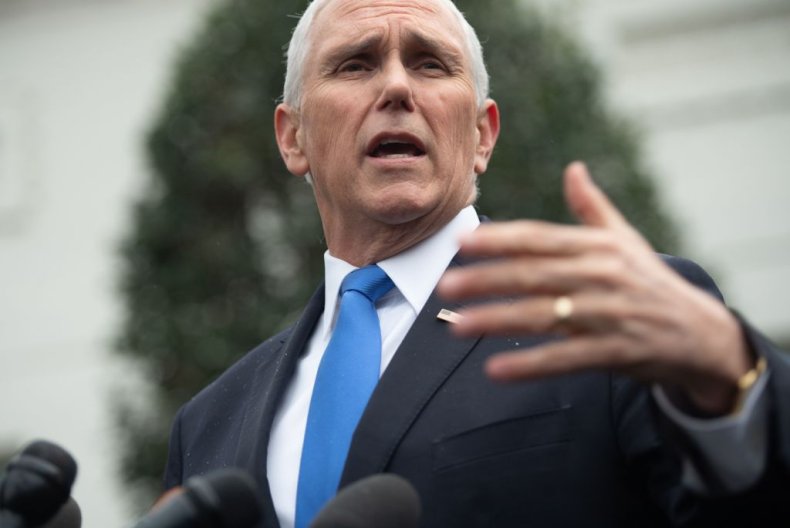 On Wednesday morning, two U.S. service members, one Department of Defense (DoD) civillian and a DoD interpreter were reported killed, while three other service members were wounded, one critically, after an apparent suicide bombing blast struck the northern Syrian city of Manbij. At least 16 people were killed in total.
"U.S. service members were killed during an explosion while conducting a routine patrol in Syria today. We are still gathering information and will share additional details at a later time," a spokesperson for the U.S.-led coalition said via Twitter.
ISIS quickly claimed responsibility for the attack, identifying the bomber as Yasin al-Shami. The group said the militant had targeted "a patrol of the Crusader coalition" and the Kurdistan Workers' Party (PKK) near a restaurant.
Just hours later, while speaking at the Global Chiefs of Mission Conference, Pence praised Trump's December announcement that his administration would withdraw the U.S. from fighting in Syria. "We are bringing our troops home. The caliphate has crumbled and ISIS has been defeated," the vice president said to loud applause.
Baier pointed out that the comments were particularly unfortunate, given that anxious families across the country may be worried their loved ones were among the casualties. "There's only a 2,000-person deployment there in Syria, so a lot of families are waiting to hear, which is a terrible moment," he said.
Trump's surprise decision to withdraw the U.S. from the conflict has faced significant backlash from numerous Republicans and Democrats in Washington. Even some staunch supporters of the president have harshly criticized the move, which led to the resignation of General Jim Mattis, who was serving as Secretary of Defense, as well as that of Brett McGurk, the U.S. envoy to the international coalition fighting ISIS.
Republican Senator Lindsey Graham, who previously called the decision a "huge Obama-like mistake," pointed fingers at Trump on Wednesday, suggesting that the planned withdrawal emboldened ISIS to attack.
"I hope the president would look long and hard about what we're doing in Syria," Graham said, arguing that Trump's decision to leave the conflict "set in motion enthusiasm by the enemy we're fighting."