Fox News Is Defending Donald Trump With Mystery Writers and Anonymous Sources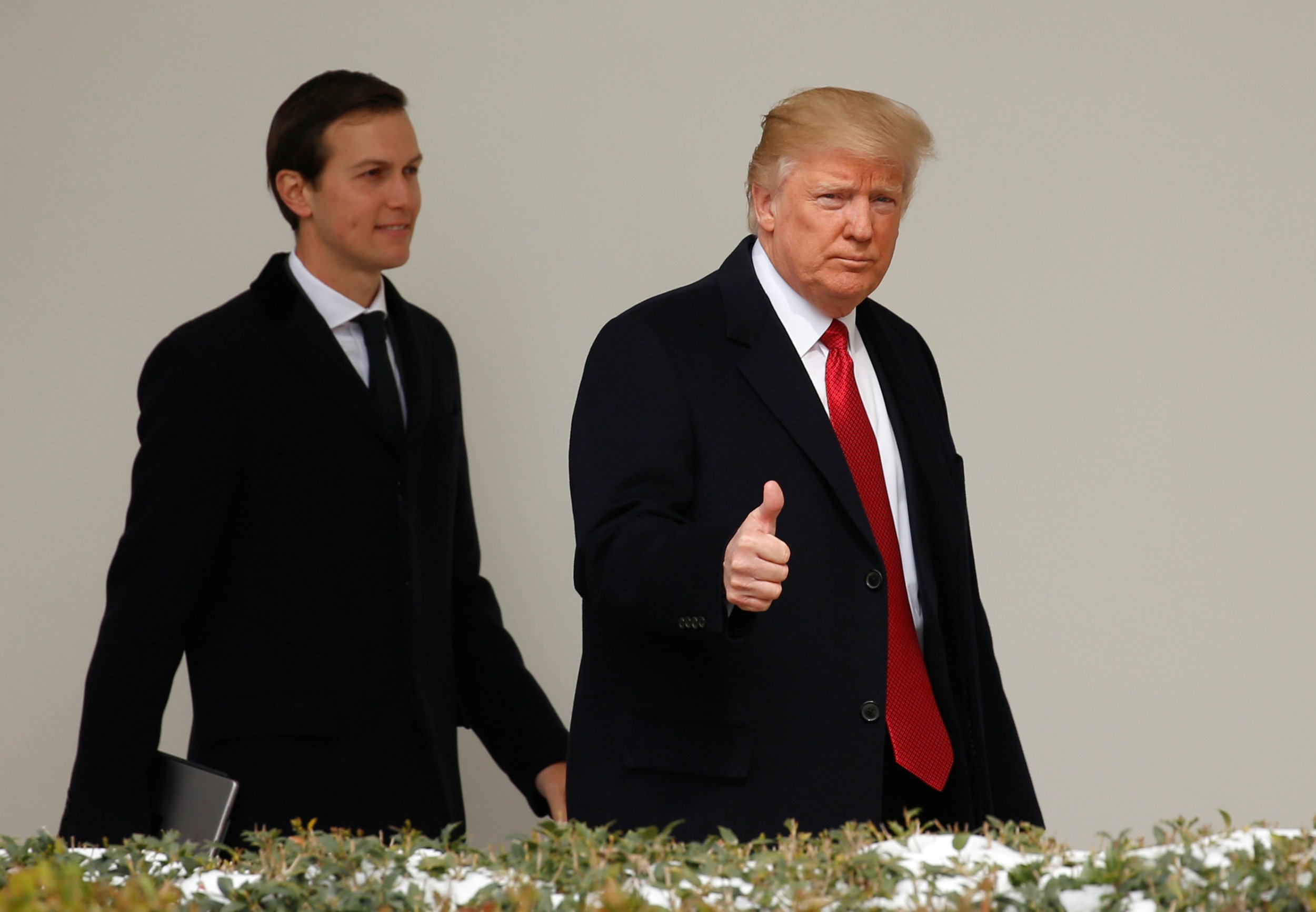 Fox News has published another article defending President Donald Trump and his son-in-law Jared Kushner, using an anonymous source and without mentioning who wrote the piece.
The piece entitled "Trump, Kushner never blackmailed Scarborough, source says" was published Friday without a byline and cites a single, unnamed source as denying that a top White House aide had offered MSNBC Morning Joe co-host Joe Scarborough with an ultimatum—apologize to Trump for the liberal network's negative coverage or face a hit piece in the National Enquirer. Scarborough claimed on his show Friday he had received the warning via a telephone call, but Trump tweeted later that day saying it was Scarborough who approached him to stop the upcoming National Enquirer story. The source cited in Fox News' article appears to corroborate Trump's account.
Related: Trump Twitter Wars Continue: New attack on MSNBC for firing Greta Van Susteren
The source, described as "familiar with the matter," reportedly told the conservative news outlet that it was Scarborough who first contacted Kushner, who is also Trump's senior adviser, asking him if there was anything he could do to prevent the tabloid from publishing the upcoming piece on his relationship with co-host Mika Brzezinski, with whom he is engaged. Scarborough reportedly hoped the president would be able to use his friendship with David Pecker, chairman and CEO of American Media, the National Enquirer's parent company, to convince the outlet to scrap the article, however, Kushner said the problem was between Scarborough and Trump, according to the anonymous source.
"Well, then maybe you should apologize," Kushner said, according to the source cited by Fox News.
The blackmail accusations come amid a presidential Twitter tirade wherein Trump blasted "Crazy Joe" Scarborough and "low I.Q. Crazy Mika" Brzezinski for what he believes is a systematic campaign to discredit his administration. While Trump has repeatedly attacked liberal news organizations like The Washington Post for using anonymous sources, one of his favorite media outlets, Fox News, has defended his presidency using a similar practice.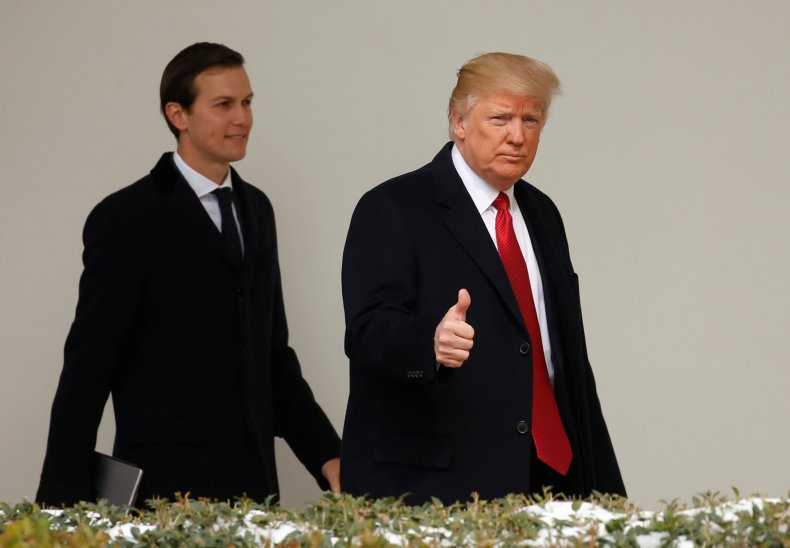 In late May, Fox News released an article entitled "Jared Kushner didn't suggest Russian communications channel in meeting, source says" again without a byline and using a single, anonymous source apparently "familiar with the matter." The source claimed said that it was the Russians who suggested establishing a private channel of communications between the White House and Kremlin during a December meeting on the conflict in Syria, not Kushner as suggested in a report published days earlier by The Washington Post, which attributed three anonymous sources "with knowledge of the discussion."
Fox News was not immediately available for comment on the articles.