Fox News Contributor Defends Donald Trump's 'Too Complex to Fly' Boeing Comment: He's 'Owned Planes His Entire Life'
Fox News contributor Katie Pavlich on Wednesday defended President Donald Trump's eyebrow-raising comment that "airplanes are becoming far too complex to fly," with a remark that left some hosts of The Five show seemingly equally baffled.
Trump expressed his views on plane mechanics on Twitter Tuesday, the day before grounding Boeing 737 Max 8 and 9 jets while the deadly crash of Ethiopian Airplanes flight 302 continues to be investigated.
"Airplanes are becoming far too complex to fly," Trump tweeted. "Pilots are no longer needed, but rather computer scientists from MIT. I see it all the time in many products. Always seeking to go one unnecessary step further, when often old and simpler is far better."
Trump continued that modern aircraft demand split-second decision-making and "the complexity creates danger."
"I don't know about you, but I don't want Albert Einstein to be my pilot," the president tweeted. "I want great flying professionals that are allowed to easily and quickly take control of a plane!"
Pavlich bought into Trump's reasoning.
"To give President Trump some credit, everyone's like, 'Oh, what does he know about planes?' The guy has owned planes his entire life," Pavlich said, "And you know when you own a private plane, you know about the way it functions."
Fox Business Network host Lisa Kennedy then echoed Trump's tweet sarcastically: "Older and simpler is better!"
Pavlich continued to defend Trump by saying, "Well it's not broken…"
"He likes walls and he likes very simple-to-fly planes," The Five co-host Jesse Watters said, laughing.
The Five co-host Greg Gutfeld also questioned Pavlich's reasoning. "I own a lot of things and I don't know how any of it works," he said.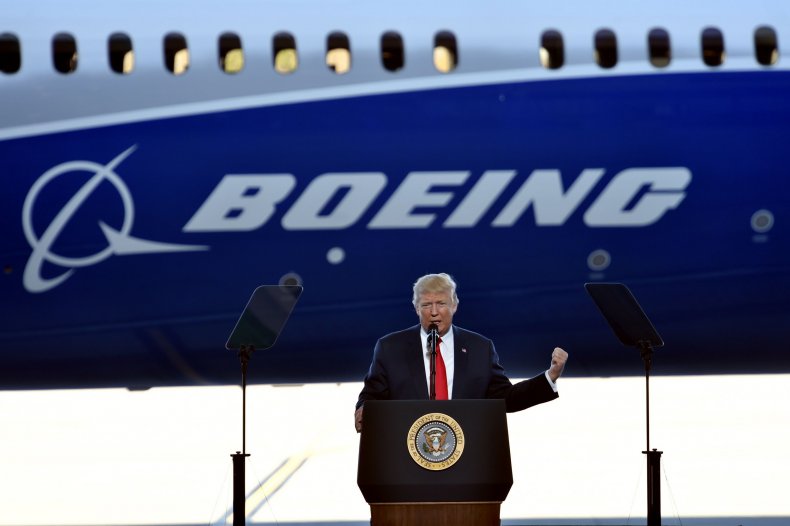 Trump, who has kept close to Boeing, said he grounded the planes mostly out of precaution and because "the safety of the American people, of all people, is our paramount concern."
"I didn't want to take any chances. We didn't have to make this decision today," Trump said. "We could have delayed it. We maybe didn't have to make it at all. But I felt it was important, both psychologically and in a lot of other ways."
The Ethiopian Airlines crash that killed 157 people on Sunday was similar to a Lion Air jet crash last year that took 189 lives. New disclosures seemed to indicate that pilots of the aircrafts struggled to control the planes just minutes after takeoff.
Trump has at least five aircrafts—a Boeing 757 jet he referred to as Trump Force One, a smaller jet he utilized on the campaign trail and three helicopters.