Fox News Delighting in CNN-Jeff Zucker Scandal
Within 24 hours of CNN's longtime head Jeff Zucker announcing his resignation, Fox News dedicated about one segment per program to the departure of the competing network's leader.
Fox News has mentioned Zucker over 170 times since he announced on Wednesday he was leaving the network for not disclosing a relationship with a colleague, reported Mediate, citing a SnapStream search. Both Zucker and Gollust are divorced and their relationship is consensual.
The news of Zucker's resignation was first reported by Fox News' Harris Faulkner during the Faulkner Focus at 11 a.m. and came up on every show through Fox & Friends on Thursday morning, according to Mediate. The one show that didn't bring up the news during this period was Your World With Neil Cavuto.
By contrast, MSNBC had not covered the news during this period, according to Mediate. Zucker served as the president and CEO of NBC Universal from 2007 to 2011.
Newsweek reached out to Fox News and MSNBC for comment.
On Wednesday, Fox News ran a story with the headline: "Jeff Zucker saga: MSNBC avoids covering bombshell resignation of arch rival CNN boss."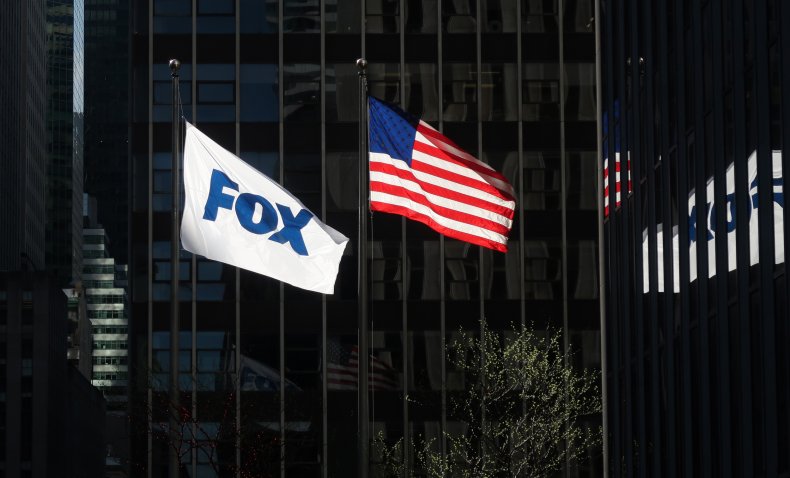 Former President Donald Trump, a frequent guest on Fox News, celebrated Zucker's resignation, calling him "a world-class sleazebag."
CNN's media correspondent Brian Stelter has covered the resignation of Zucker in his Reliable Sources newsletter. Stelter revealed details of Zucker's resignation, writing in the newsletter Wednesday that the executive "was forced out of his job with very short notice," and was threatened with termination if he didn't go willingly. Additionally, Stelter reported that many CNN staff members were confused by his resignation.
Zucker's undisclosed relationship was revealed during the network's probe into CNN personality Chris Cuomo's efforts to help his brother, former New York Governor Andrew Cuomo. Chris Cuomo has brought a legal challenge against CNN to recoup the millions still on his contract, according to Reliable Sources. Allison Gollust, the CNN executive Zucker has a relationship with, previously worked for Andrew Cuomo.
Jason Kilar, chief executive of CNN parent WarnerMedia, addressed the network's staff on Wednesday, reported The Wall Street Journal. During the meeting, anchor Jake Tapper said Chris Cuomo's lawyer leaked Zucker's relationship to gain leverage over his severance.
"An outside observer might say, 'Well, it looks like Chris Cuomo succeeded,'" Tapper said, according to the paper. "He threatened Jeff. Jeff said we don't negotiate with terrorists. And Chris blew the place up. How do we get past that perception that this is the bad guy winning?"
Cuomo denied having anything to do with Zucker's resignation, according to the Reliable Sources newsletter.
Fox News programming has been covered by Reliable Sources' Sunday program, including critical coverage of top-rated Fox News personality Tucker Carlson. Reliable Sources recently ran a segment with the title "Has Tucker Carlson gone too far even for the Kremlin?"
CNBC reported in December that former Governor Cuomo and his brother, then still an anchor at CNN, sought to discredit Fox News meteorologist and host Janice Dean after she became critical of the governor's handling of the coronavirus pandemic.