Clinton Emails: Fox News Says Comey Firing Could Lead to Case Being Reopened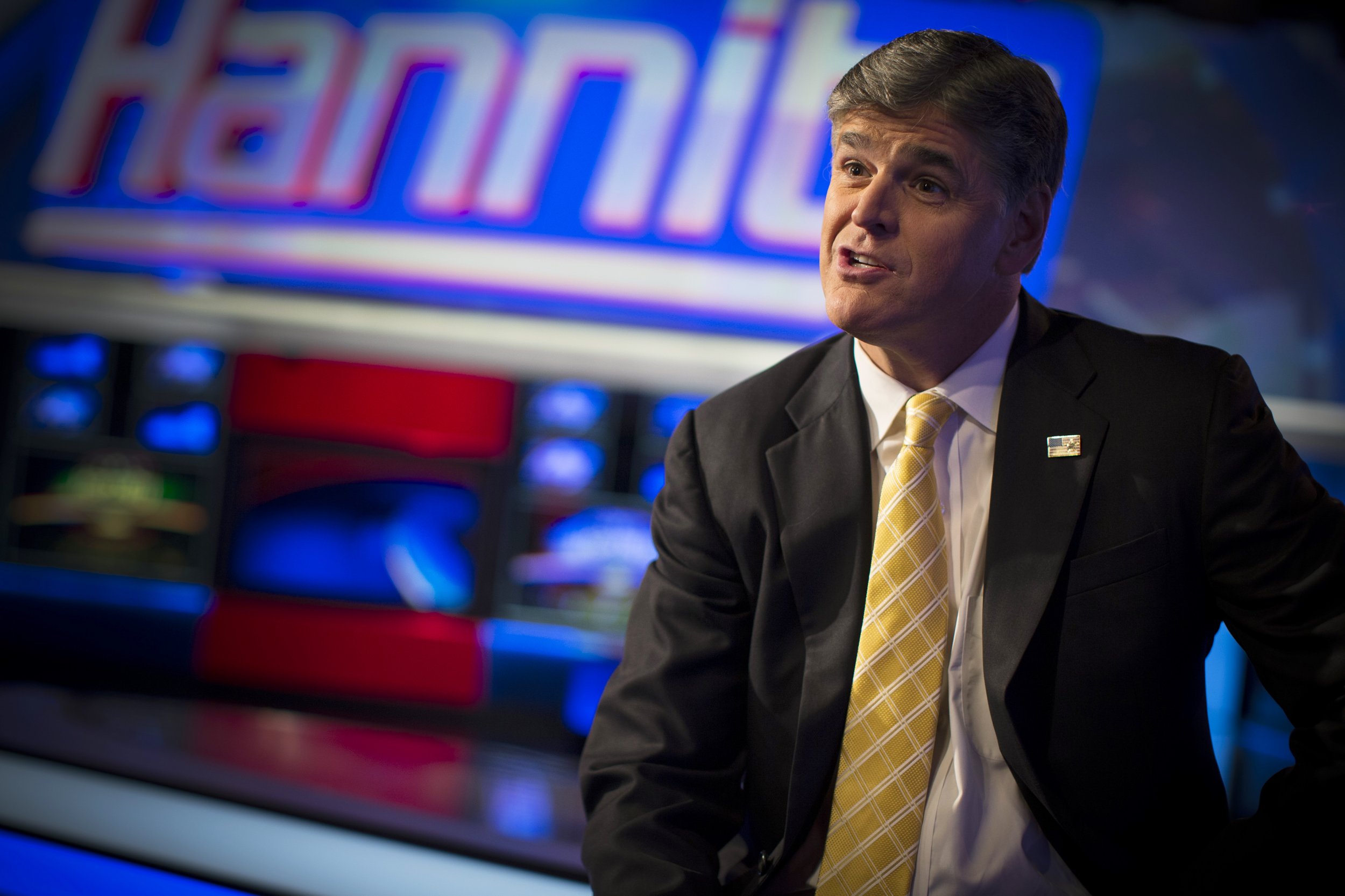 If you're following mainstream media coverage of Donald Trump's dismissal of FBI Director James Comey, you might think the big issue is whether it was done to thwart the investigations into possible collusion between Russia and the Trump presidential campaign. You might be focused on Deputy Attorney General Rod Rosenstein's beef that Comey inappropriately inserted himself into the Hillary Clinton emails case by opining about her possible guilt last summer and then chiming in on the reopened investigation days before the election.
Related: FBI officials want to correct James Comey's inaccurate Senate testimony about Clinton emails and Huma Abedin, reports say
But if you're watching Fox News Channel, you're being treated to a very different narrative: that Comey was fired for being too generous to the Clintons and that the next FBI director may reopen the emails case.
Thursday night's episode of Hannity revealed a parallel universe. Sean Hannity defended the dismissal and said Comey's crime was not mistreatment of the Clintons but going too easy on them. "The most dangerous thing he's been doing is to create a two-tier justice system, one for Hillary Clinton and Bill Clinton and one for the rest of us."
Hannity then went through a list of statutes he said Hillary Clinton may have violated, noting, "We have identified as many as 16 felonies" she may have committed. (The source for all this, Fox News viewers learned from watching, was "former U.S. Attorney Rudy Giuliani." The former New York mayor has not been a U.S. attorney since the 1980s.)
In case you missed the point, the panelists on The Five that same evening went through a segment about the Clinton case possibly being reopened: "Coming up next! Why Hillary Clinton might need some good lawyers!"
The Fox show also touted an interview with a former FBI agent who said the bureau might reopen the case—although no explanation was offered about why someone who no longer even works there would have any insight. Jesse Watters, one of the show hosts, said that he'd like to see the investigation reopened and that the Clinton Foundation should be probed as well.
Tucker Carlson led his new 8 p.m. show on Fox with the possibility that the investigation would be opened. Catherine Herridge, the Fox News Channel reporter who interviewed the ex-agent, did counsel people "not to get too far out over the tip of their skis" about the case being reopened.
Tom Fitton, the head of Judicial Watch, the anti-Clinton conservative legal group, got a solo segment with Tucker during which he said the case should be re-evaluated. He also talked up investigating whether Hillary Clinton lied to Congress. "We can't trust that last investigation," Fitton said. He called for an independent counsel—to investigate not the Comey firing or Russian interference but Clinton. "The Justice Department under President Obama protected her," Fitton said.
In case you missed it, Fitton was back on the president's favorite morning show, Fox & Friends, the next morning.
Fox peppered its segments with clips of crowds shouting "Lock her up!" at Trump rallies, with the candidate himself saying she belonged in jail.
Whether the Clinton investigation is reopened is pure speculation at this point. So why spend so much time on it and in such a coordinated fashion? Is there any doubt that it's intended to animate Fox's conservative viewership?