Fox News Host Falsely States Democrats Want to 'Kill the Baby After the Baby is Born' in Latest Infanticide Claim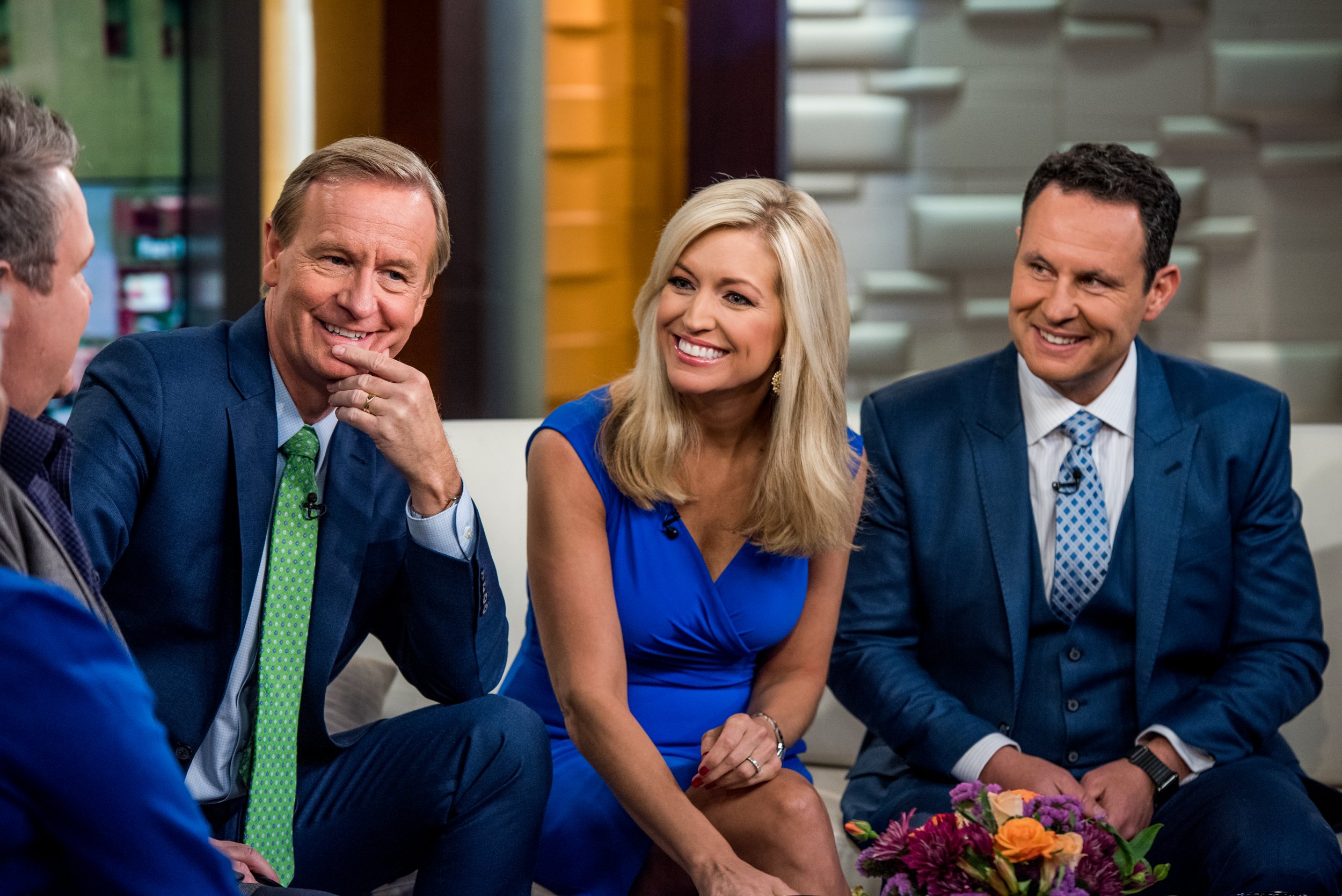 Fox News' Fox & Friends co-host Ainsley Earhardt on Monday falsely claimed once again that Democrats said it is OK to "kill the baby after the baby is born," an idea pegged to infanticide.
Earhardt made the comment while interviewing Georgia Senator David Perdue about the state's newly signed "heartbeat" abortion law, which essentially bans abortion after six weeks of pregnancy when a fetal heartbeat typically is able to be detected by doctors.
Perdue argued in favor of the law, one of the most restrictive on abortion in the country, by saying, "life is precious and I think we're called to protect it at any stage as long as it's there."
Earhardt then asked Perdue to weigh in on the entertainment industry calling for a boycott of Georgia over the abortion bill.
"Senator, I grew up in the South and I have a feeling if this were happening in my state in South Carolina, the voters there or the people who live there would say babies are more important than Hollywood coming to our state. We don't care if they don't choose not to be there," she said. "Is Georgia similar?"
Perdue replied that it is not a radical right or liberal left issue, but rather a moral issue and "and I think the people of Georgia have spoken." Regarding backlash, the senator said it was 'encouraging" that President Donald Trump "brought rationality back to our court system" by appointing more than 100 judges.
Earhardt commented that the issue is "definitely on the forefront of our minds now," then made the false claim about Democrats being in favor of infanticide.
"I think it backfired on those Democrats when they all said you can have an abortion even after the baby is born or kill the baby after the baby is born," she said.
Contrary to Earhardt's claim, Democrats have not called to make killing a baby after the baby is born legal. Many pro-life advocates including Earhardt, based on her remarks, have latched on to the false idea that Democrats support infanticide after Virginia Governor Ralph Northam explained the medical procedure for delivering an infant who is not viable. Northam was not talking about infanticide, but rather the decision that parents face when a newborn child can only survive on life support.
But Perdue agreed with Earhardt, saying, "Infanticide is where (Democrats) have gotten to. This regime on their side has gotten so radical that they think that's OK."
Earhardt pushed the false notion on-air in late February while discussing the so-called "Born Alive" abortion bill which stated that infants born alive should be kept alive.
"This bill ensures that if a woman tries to have an abortion and baby is born alive, then the doctor would have to admit that child into the hospital. And what is the alternative? These Democrats are OK with letting the child die, the mother gets to decide," Earhardt said.
Earhardt added about Democrats: " It's just interesting that so many of those individuals care about the children and the women down on the border, but yet when it comes to our own babies being born alive, they want to make the decision not to allow that child to survive?"