Fox News host Shepard Smith mocked President Donald Trump's attack on Google and other tech companies Tuesday, stating that "what he doesn't like is the news."
Smith was speaking after Trump directed several criticisms at search-engine giant Google throughout the day, starting with multiple tweets claiming that search results were "rigged" to almost only show news that was "bad."
Following an afternoon Oval Office meeting with representatives of world soccer governing body FIFA, Trump continued his barbs, this time throwing Facebook and Twitter into the mix.
"I think Google is really taking advantage of a lot of people," Trump said. "And I think that is a very serious thing and it is a very serious charge. I think what Google and what others are doing, if you look at what is going on with Twitter and if you look at what's going on in Facebook, they better be careful because you can't do that to people. You cant do it."
He continued: "We have tremendous, we have literally thousands and thousands of complaints coming in. And you just can't do that. And so I think that Google and Twitter and Facebook, they are really treading on very, very troubled territory and they have to be careful. It is not fair to large portions of the population."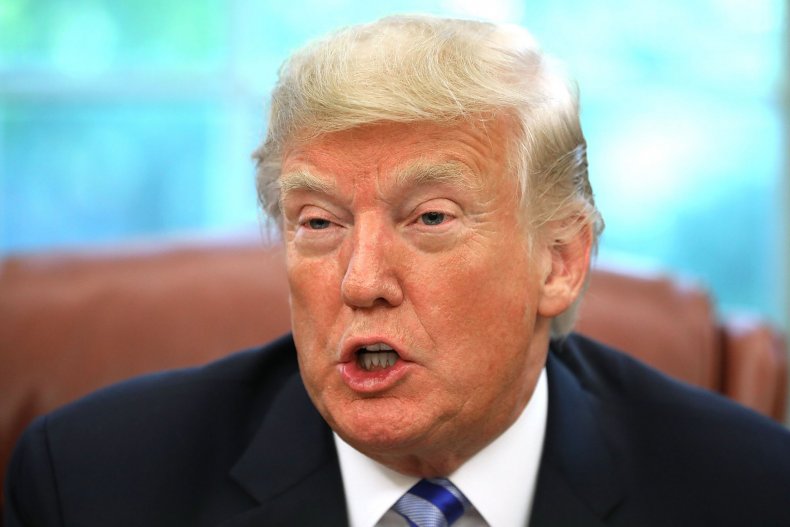 After cutting away from Trump back to the host in the Fox News studio, Smith brushed off Trump's claims.
"Mexico will pay for the wall, as we all know, and today's new thing, not a thing but a thing, Google is taking advantage of a lot of people," he said, quoting Trump. "Google, Facebook and Twitter you can't do that to people, they're treading on troubled territory, which means nothing."
After an exchange with Fox News' chief White House correspondent John Roberts, Smith continued to criticize Trump's remarks.
"What he doesn't like is the news, " he said "It's not the people who are delivering it or the platforms on which they receive it, it seems to be the news itself, because around there the news is not good except the fake news. The fake news seems to be pretty good for him, the real news seems to be unpleasant."
After attempting to recap Trump's comments but losing the page, an exasperated Smith concluded: "Didn't make sense then, wouldn't make sense now."
Trump's claims about Google follow his assertions in recent weeks that social media companies have been silencing conservatives.
Google strongly refuted Trump's assertions Tuesday.
"When users type queries into the Google Search bar, our goal is to make sure they receive the most relevant answers in a matter of seconds," the company said in a statement. "Search is not used to set a political agenda and we don't bias our results toward any political ideology. Every year, we issue hundreds of improvements to our algorithms to ensure they surface high-quality content in response to users' queries. We continually work to improve Google Search and we never rank search results to manipulate political sentiment."