Fox News Host Criticizes Donald Trump for Mocking Brett Kavanaugh Accuser: 'He Chose to Blow It'
President Donald Trump received criticism from his usual safe sanctuary of Fox News show Fox & Friends on Wednesday, the morning after he mocked one of the women who has accused Supreme Court nominee Brett Kavanaugh of sexual misconduct.
"The tactic of the president laying low has been lauded by all sides," Fox & Friends co-host Brian Kilmeade said. "Last night, he chose to blow it as the FBI is handing in the report as early as today. I wonder about the wisdom, as much as the crowd loved it, I wonder about the wisdom tactically of him doing that."
Kilmeade was responding to Trump's most direct attacks yet on Christine Blasey Ford, who has alleged that Kavanaugh sexually assaulted her during a high school party in 1982. Speaking in front of cheering and laughing supporters at a rally in Southaven, Mississippi, Trump mocked Ford's testimony to the Senate Judiciary Committee last week.
"'I had one beer!'" Trump said, imitating Ford. "How did you get home? 'I don't remember.' How did you get there? 'I don't remember.' Where is the place? 'I don't remember.' How many years ago was it? 'I don't know. I don't know. I don't know!'"
While Kilmeade said Trump was unwise to have attacked Ford in such a manner, his fellow co-host Ainsley Earhardt sought to take the president's side, pointing to what she said were the "holes" in Ford's story.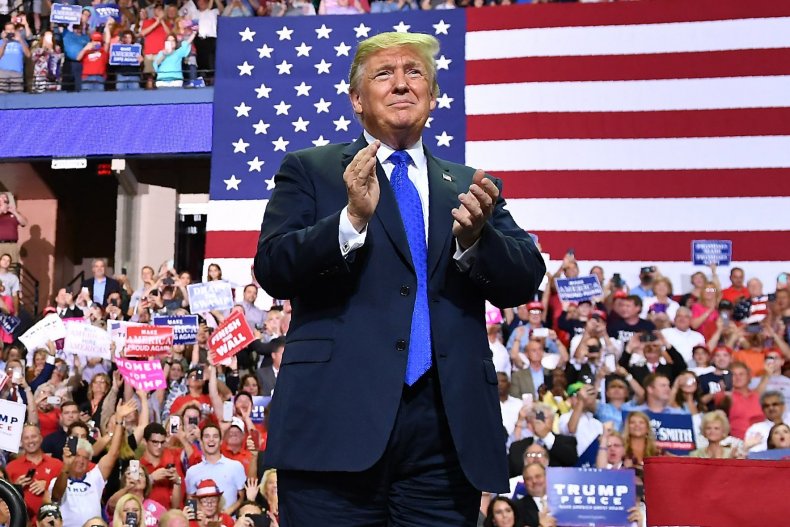 Ford was open about the fact that she has a sketchy memory of the night she alleged Kavanaugh assaulted her by pinning her to a bed, groping her, trying to remove her clothes and holding his hand over her mouth to prevent her from screaming. Experts say that it is far from abnormal for sexual assault victims to have large gaps in their memories.
Asked during Thursday's hearing what she remembered most about the incident, Ford responded: "The uproarious laughter between the two and their having fun at my expense. I was underneath one of them as they laughed, two friends having a really good time with one another."
Trump has staunchly defended his Supreme Court nominee in the face of allegations of sexual misconduct by three women but has also largely been careful to show respect for Ford and on Friday directed the FBI to conduct a supplemental investigation into the allegations.
Speaking after both Ford and Kavanaugh testified Thursday, Trump called the California university professor a "very credible witness." He added: "She was very good in many respects."