Fox News Hosts Say Donald Trump Can't Let Saudi Arabia 'Get Away' With Alleged Killing of Washington Post Columnist
Donald Trump can't let Saudi Arabia "get away" with what many are alleging to be an assassination of journalist Jamal Khashoggi, Fox and Friends hosts said on Friday.
Khashoggi, a Washington Post columnist and permanent U.S. resident, has been missing since entering Saudi Arabia's consulate in Istanbul on October 2. He had entered the consulate to get paperwork that would allow him to marry his Turkish fiancée.
The Washington Post on Thursday reported that the Turkish government had told U.S. officials it was in possession of audio and video clips proving that Khashoggi was killed while inside the Saudi Arabia consulate. Reports said the journalist was murdered and his body was dismembered.
The Saudi Arabian government denied having anything to do with Khashoggi's disappearance.
As further information about Khashoggi's disappearance has emerged, there have been bipartisan calls for the United States to issue sanctions on the Middle Eastern nation in the form of arms sales repercussions. Senator Chris Murphy said that if it is true that Saudi Arabia killed Khashoggi then "it's time for the United States to rethink our military, political and economic relationship" with the country.
There was a similar message for the president on his favorite morning show Friday.
"If true, the president cannot let Saudi Arabia get away with this," Fox's Steve Doocy said.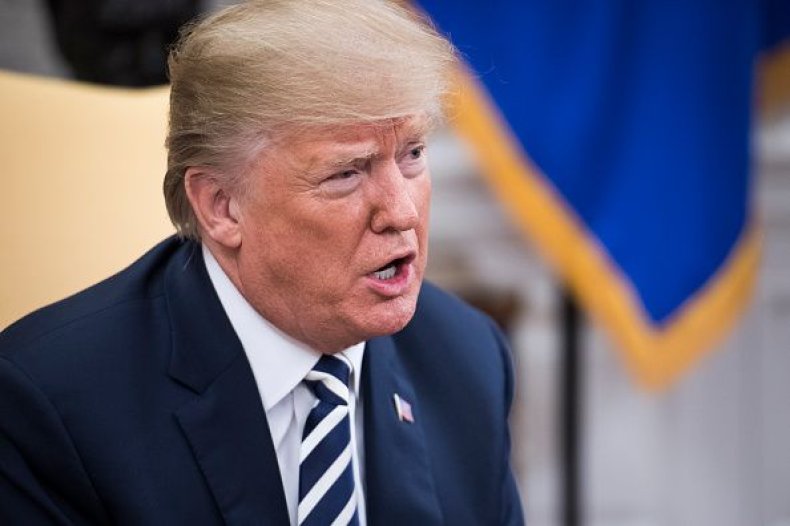 "If it's not sanctions, it's got to be something else," Doocy added. "If it's not turning off, essentially, the arms sales, then it's got to be some other sanction that really hurts. Because this is way over the line."
Brian Kilmeade, one of the show's co-hosts, jumped in, adding that it's "just a shame because, everytime you push back on Saudi Arabia, Iran gains. So, even in this case, it has to be a no-go sign when it comes to killing and chopping up journalists."
But on Thursday, Trump announced that Khashoggi's case would not stop America from participating in the lucrative arms deal.
"I would not be in favor of stopping a country from spending $110 billion, which is an all-time record, and letting Russia have that money and letting China have that money," Trump said in a press conference from the Oval Office on Thursday.
"What good does that do us? There are other things we can do," the president insisted. When Trump found out that Khashoggi was a permanent resident in the U.S., he responded that "we don't like it, we don't like it even a little bit." Even still, Trump added, we cannot let Saudi Arabia begin buying their weapons from other nations.
Trump's figure of $110 billion in weapons sales to Saudi Arabia has been widely challenged.