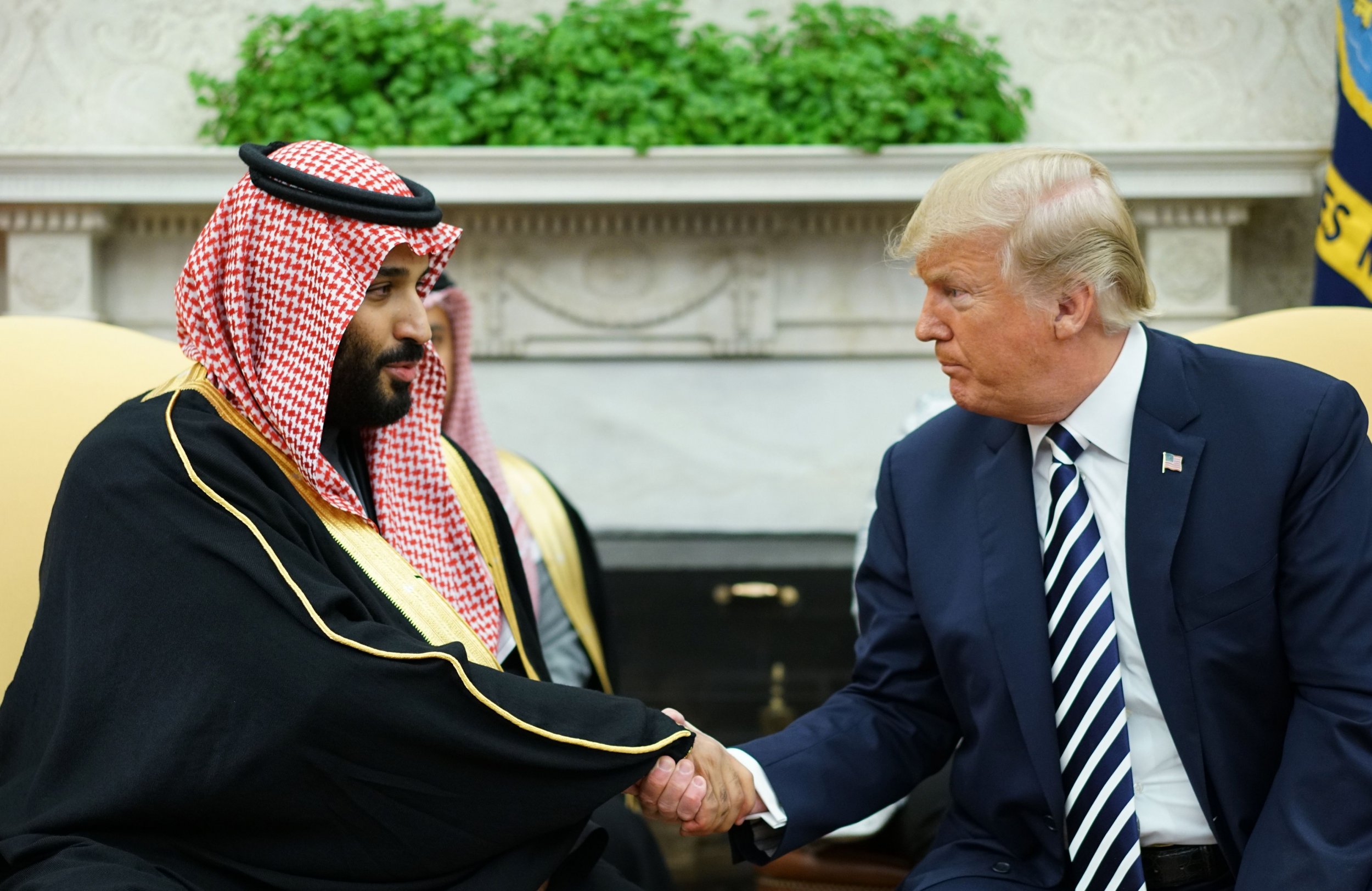 President Donald Trump's business ties and previous friendly comments on Saudi Arabia appear to be disapproved, even by his favorite news network that frequently favors him back.
A Fox News research team on Tuesday morning fact-checked Trump's denial of his special interests with the kingdom under international scrutiny for not explaining why journalist Jamal Khashoggi, who criticized the regime in a column for The Washington Post, disappeared earlier this month and was allegedly murdered. The conservative network's research team tweeted five links in a bullet-pointed list between Trump and Saudi business, along with the years:
"Trump & Saudi Business:
1991: Sold yacht to Saudi Prince
2001: Sold 45th floor of Trump World Tower to Saudis
Jun 2015: I love the Saudis...many in Trump Tower
Aug 2015: "They buy apartments from me...Spend $40M-$50M"
2017: Saudi lobbyists spent $270K at Trump DC hotel
About an hour earlier, Trump had tweeted, "For the record, I have no financial interests in Saudi Arabia (or Russia, for that matter). Any suggestion that I have is just more FAKE NEWS (of which there is plenty)!"
The president, as Fox News pointed out, in fact, has a long history with the kingdom and has publicly stated he likes and loves Saudis.
On the brink of bankruptcy, Trump in 1991 sold his 282-foot yacht "Princess" to Saudi royal billionaire Prince Alwaleed bin-Talal, and four years later a stake in his Plaza Hotel in New York. Trump in 2001 sold the 45th floor of the Trump World Tower to the kingdom.
In June 2015, when announcing his presidential bid, Trump said: "Saudi Arabia, they make $1 billion a day. $1 billion a day. I love the Saudis. Many are in this building. They make a billion dollars a day."
At an August 2015 campaign rally in Alabama, Trump said, "Saudi Arabia, I get along with all of them. They buy apartments from me. They spend $40 million, $50 million. Am I supposed to dislike them? I like them very much."
Despite the fact-check, Fox Business as of Tuesday remained the only major western media outlet still scheduled to participate in the Future Investment Initiative, a high-end investment conference in Riyadh, Saudi Arabia, taking place next week.
The New York Times, The Economist and the Los Angeles Times have all pulled out of the conference. Fox did not immediately respond to requests for comment from Newsweek on Tuesday.
Khashoggi entered the Saudi Consulate in Turkey on October 2 and was not seen again. Trump has not blamed the Saudi government for the alleged murder and instead said it could have been at the hands of "rogue killers."