Fox News 'Freaked Out' at Ohio Senate Plans, Geraldo Rivera Says, Halting Potential Campaign
Fox News' Geraldo Rivera retracted his proposal to run for senator in Ohio on Friday morning, after admitting that the news network "freaked out" over the announcement.
"The initial vibe was great, but it was also much more overwhelming than I ever expected," Rivera said on Fox & Friends, speaking about the public's reaction to his possible candidacy.
"Fox freaked out and said, 'Pick a lane. Are you a journalist or a politician?' And I wasn't ready to jump off my current turnstile, so instead I had to kind of embarrass myself and say never mind," Rivera added.
Rivera's comments come after he announced earlier this week that he was considering running for the seat occupied by Republican Senator Rob Portman, who will not seek reelection in 2022.
"Pondering running for retiring @senrobportman seat in United States Senate," Rivera tweeted on Wednesday, before adding, "#GoBuckeyes."
In January, Portman announced he would not seek an additional term, explaining in a statement that "it has gotten harder and harder to break through the partisan gridlock and make progress on substantive policy, and that has contributed to my decision."
Later on Wednesday, Rivera, 77, told Cleveland's Plain Dealer that he was serious about the announcement and planned on traveling in the state in the coming weeks to solicit feedback about a possible candidacy.
"I think that's a crucial seat," Rivera said. "We're very concerned about the future of Ohio and the nation, and we think we have a role to play."
He added, "It'd scare the bejesus out of the Democrats and the far-right wing of the Republican Party. I think Ohio deserves more than—how can I say this?—the traditional politicians who are trudging their way saying it's their turn to run for this."
A longtime friend of Donald Trump, Rivera also told the Plain Dealer on that he believes the former president would have been supportive of the idea.
"I think President Trump is not only redeemable but he's a force of nature who has been a lifelong friend in my adult life," Rivera said. "I would expect he would approve of this. We can resolve our issues and help heal the Republican Party."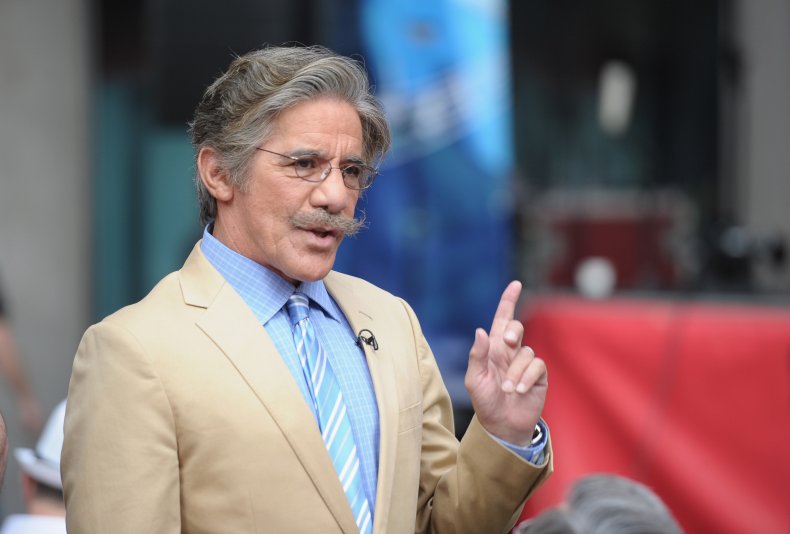 Nonetheless, his plans to seek office appeared to end before they could officially take hold.
On Friday, Rivera told Fox & Friends that he believed his proposal to run in the state "was resonating" but admitted that he wasn't ready to leave his job as a journalist.
"I thought that in a state like Ohio...it really was resonating, but you know, I'm not prepared yet to leave my current profession. Maybe if I kept my mouth shut another six months it would have been a different story," he said.
Rivera joined Fox News in 2001 and is one of the conservative networks most widely known anchors. Along with hosting his own show, Geraldo at Large, he broadcasts a syndicated radio show in Ohio, Geraldo in Cleveland.
Newsweek reached out to Fox News for additional comment but did not hear back in time for publication.