Fox News's Geraldo Rivera Says New Zealand Mosque Shooter Was 'Motivated by the Immigration Crisis'
Fox News correspondent-at-large Geraldo Rivera said New Zealand's "immigration crisis" was responsible for the Christchurch mosque shootings that left 49 people dead during Friday prayers.
"These are sitting ducks, these are people who are praying, they are targets that have no defense," Rivera said while appearing on Fox & Friends on Friday, according to The Hill. "There are more murders in those two mosques in New Zealand this morning than there are in New Zealand over the course of an entire year."
"The manifesto seems to indicate this particular crazy, mass-murdering fiend was motivated by the immigration crisis. He said that he is a white nationalist, a 28-year-old Australian white nationalist. Immigration is as hot an issue there as it is here or in Great Britain."
Rivera, who called the attacker a "butcher," was referencing a 73-page manifesto, which appeared to be written by the alleged gunman and described President Donald Trump as "a symbol of renewed white identity and common purpose."
While government statistics show that immigration has led to population growth in New Zealand in recent years, critics harshly rebuked an Australian senator who blamed immigration policies for the attack.
Queensland Senator Fraser Anning said in a statement, "The real cause of bloodshed on New Zealand streets today is the immigration program which allowed Muslim fanatics to migrate to New Zealand in the first place."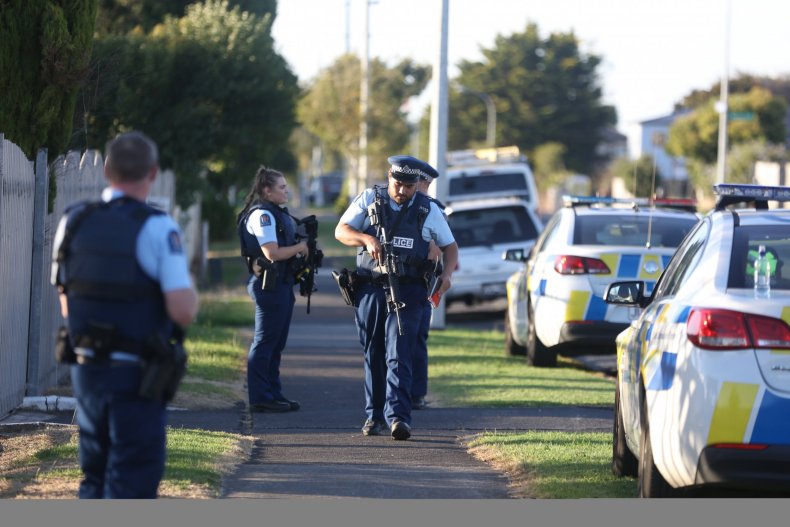 Fox guest Michael Balboni also mentioned immigration when talking about the attack on Friday.
"But, you know, the question that has also been circulating whether or not this was an attack that was based upon religion or based upon immigration. The New Zealand community has really been kind of struggling a little bit over time in terms of how to deal with the immigrants," Balboni said, MediaMatters reported.
Pushing back against claims that the rhetoric of President Donald Trump had influenced the shooter, Rivera also mentioned the 2012 Sandy Hook shooting, the 2015 Charleston church shooting, the 2015 San Bernardino shooting and the 2016 Pulse nightclub shooting.
President Trump joined global leaders in condemning the attack.
"My warmest sympathy and best wishes goes out to the people of New Zealand after the horrible massacre in the Mosques. 49 innocent people have so senselessly died, with so many more seriously injured. The U.S. stands by New Zealand for anything we can do. God bless all!" he wrote on Twitter.