On Fox News, GOP Rep Accuses Adam Schiff of 'Spying' on the Press, Members of Congress and Trump's Attorney
Speaking to Fox News on Monday morning, Republican Congressman Steve Scalise claimed that House Intelligence Committee Chair Adam Schiff, a Democrat from California, had been "spying" on the press, members of Congress and President Donald Trump's lawyer.
Last week, Schiff released a lengthy report on the findings of the Democratic-led impeachment inquiry in the House Intelligence Committee. That 300-page document included phone records obtained through a subpoena to AT&T and Verizon. The records revealed calls between Representative Devin Nunes, the top Republican on the Intelligence Committee, and Trump's personal lawyer Rudy Giuliani. According to the records, Nunes also spoke with Giuliani associate Lev Parnas, who has been indicted over a scheme to funnel foreign funding to American political candidates.
"It's a real concern," said Scalise, "that Adam Schiff has been spying on members of the press, on members of Congress, on the president's own attorney [Giuliani].
"Who else is Adam Schiff spying on?" the Louisiana congressman continued. "And where are the rest of these phone records?"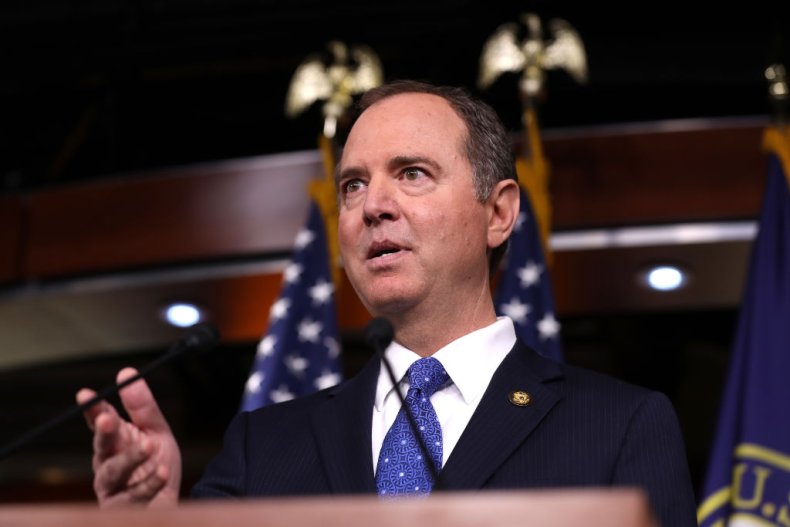 Schiff has faced criticism from Republicans for subpoenaing the phone records, with some suggesting he acted improperly. But congressional leaders do have subpoena power, which is broadened in the context of an impeachment inquiry.
At the same time, the subpoena power has often faced legal challenges, leading some critics to argue that Schiff's actions fall within a "legal gray area." But within the context of the impeachment probe, the phone records certainly appear relevant to the case against the president and were legal.
Schiff dismissed the criticism in an interview with CBS's Face the Nation on Sunday.
"Every investigator seeks phone records to corroborate, sometimes to contradict, a witness's testimony," he said. "The fact that Mr. Nunes or Giuliani or others show up in this scheme doesn't make them irrelevant, doesn't give them a pass."
Newsweek reached out to Schiff's office for comment on the criticism against him but did not receive a response before publication.
Scalise also raised his criticism against Schiff in remarks to the conservative Washington Examiner last week.
"I want to know all the people Adam Schiff is spying on," he told the newspaper. "Are there other members of Congress that he is spying on, and what justification does he have? He needs to be held accountable and explain what he's doing, going after journalists, going after members of Congress, instead of doing his job."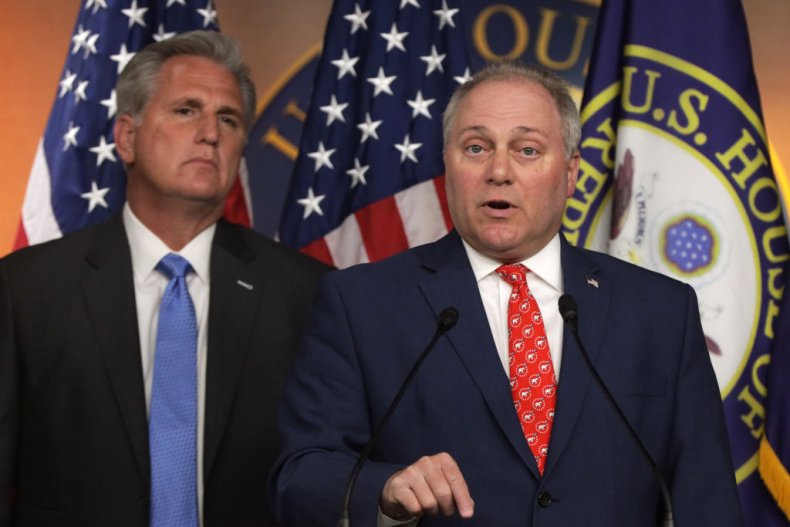 In addition to the calls between Giuliani and Nunes, as well as those between Nunes and Parnas, the records highlighted in the impeachment report showed contact between Parnas and journalist John Solomon, who previously wrote for The Hill. Articles Solomon wrote have been crucial in promoting unsubstantiated claims Trump has touted against Joe Biden, a potential Democratic presidential opponent.
The impeachment inquiry against Trump centers around the president's efforts to pressure Ukraine to announce an investigation into the claims that Biden acted corruptly to benefit his son Hunter's business dealings in the Eastern European nation. Trump also wanted the Ukrainians to probe the debunked conspiracy theory that their country conspired with Democrats to interfere in the 2016 presidential election.