Fox News' Gregg Jarrett Calls Judiciary Impeachment Witnesses a 'Bunch of Pinhead Professors'
While discussing the second phase of the impeachment hearings against President Donald Trump expected to begin Wednesday, Fox News legal analyst Gregg Jarrett referred to the witnesses the House Judiciary Committee plans to call as "pinheaded professors" today on Premiere Radio Network's The Sean Hannity Show.
Four law professors are scheduled to give their testimony on what Judiciary Committee Chairman Jerrold Nadler called "the constitutional framework through which the House may analyze the evidence gathered in the present inquiry."
Host Sean Hannity scoffed at the upcoming hearing and asked Jarrett, "Are they hosting a talk show in the Judiciary Committee this Wednesday or what?"
"All the fact witnesses, allegedly, have already testified," Jarrett replied. "And the president was deprived of an opportunity to have his counsel present to question those particular witnesses. And indeed Republicans and the president were deprived of the long-standing right in such matters to call their own witnesses."
"So, what are we left with?" Jarrett continued. "We're left with a bunch of pinheaded professors who are going to weigh in on Federalist 65 and the meaning of the impeachment clause, and it varies from constitutional scholar to legal expert."
"It's clear that Nadler is never going to be fair in much the same way that Adam Schiff was fundamentally unfair and deprived the president of due process which the Supreme Court has said applies to Congressional hearings," Jarrett added.
Newsweek reached out to Fox News for comment but did not receive a response in time for publication.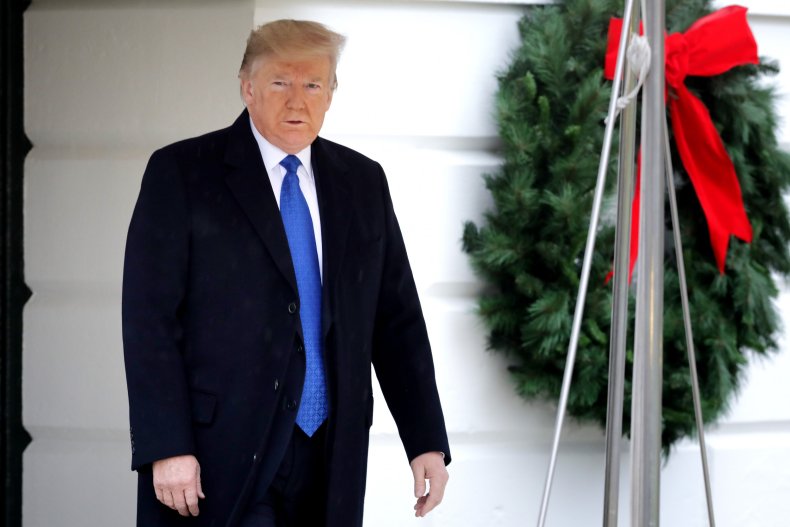 Trump has declined to participate in the impeachment proceedings, although Nadler has said in a recent statement that hearing from the president "has been a priority for the House from the outset."
Nadler referred to Trump's refusal to participate in the impeachment hearings as "unfortunate."
"The American people deserve transparency," Nadler stated. "If the President thinks the call was 'perfect' and there is nothing to hide, then he would turn over the thousands of pages of documents requested by Congress, allow witnesses to testify instead of blocking testimony with baseless privilege claims, and provide any exculpatory information that refutes the overwhelming evidence of his abuse of power."
Nadler was informed of Trump's declination of the House's offer to appear through a letter, sent on Sunday, by White House counsel Pat Cipollone.
"As you know," Cipollone wrote, "this baseless and highly partisan inquiry violates all past historical precedent, basic due process rights, and fundamental fairness."
"Despite the fundamental unfairness of those hearings," the letter continued, "the facts that emerged even from Chairman Schiff's carefully controlled and blatantly unfair process served only to further confirm that the President has done nothing wrong and that there is no basis for continuing your inquiry."
"Accordingly, under the current circumstance, we do not intend to participate in your Wednesday hearing," the letter said.