Fox News Guest Suggests Violence on TV, Video Games to Blame for College Student Tessa Majors' Murder
Former member of the FBI Joint Terrorism Task Force Steve Rogers said on Fox News Live Monday that the murder of Tessa Majors in New York last week may have had its roots in violent media.
Majors, a freshman student at Barnard College, was stabbed to death in Manhattan's Morningside Park on Wednesday. Two of the suspects in the murder are 13 and 14 years old.
"The question is," Rogers said, "how on earth does a 13-year-old boy wake up in the morning and decide that they're going to rob and kill someone? And this wasn't just an individual that went and stabbed someone once, but this was multiple times. As a society, we really have to look at ourselves and find answers to that question because it's not only happening here, it's happening around the country. The proliferation of violence on TV, on radio, on video games is finally catching up to us and we have to do something about this."
On a radio show Sunday, Sergeants Benevolent Association president Ed Mullins claimed that Majors had gone to Morningside Park specifically to purchase marijuana, according to WABC.
"What I am understanding is that she was in the park to buy marijuana," Mullins said. "Here we have a student murdered by a 13-year-old, we have a common denominator: marijuana. We don't enforce marijuana laws anymore. We're basically hands off on the enforcement of marijuana."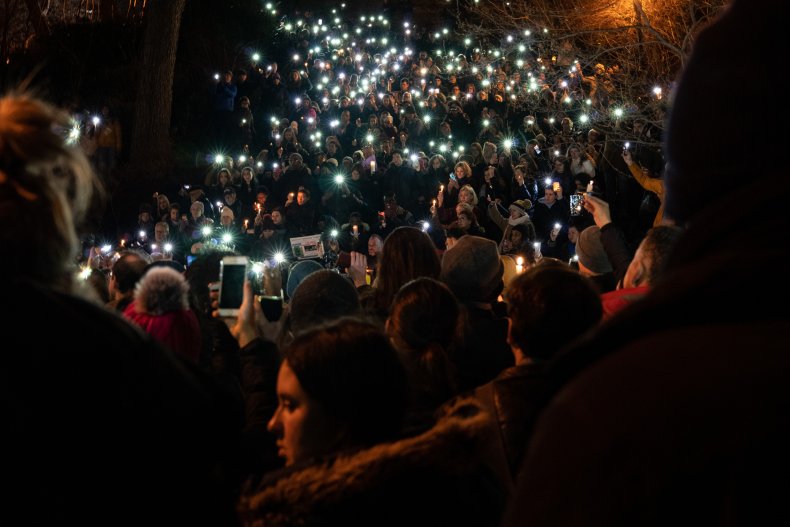 "There was an 82 percent increase in crime in that park," Mullins continued. "It was robbery patterns in and around that park that nobody knows about. We have students from all over the country being sent here to go to Columbia and Barnard College, and I question, are their parents aware of what is going on in and around the university parks and streets?"
In a statement, the Majors family decried Mullins' comments, calling them "deeply inappropriate."
"The remarks by Sergeants Benevolent Association president Ed Mullins we find deeply inappropriate, as they intentionally or unintentionally direct blame onto Tess, a young woman, for her own murder," said the statement.
New York City Mayor Bill de Blasio also condemned Mullins' comments on Twitter.
"Think of Tessa's parents, her friends," de Blasio wrote. "This is heartless. It's infuriating. We don't shame victims in this city."
Mullins later addressed the Majors family's comments.
"What I do apologize for," Mullins said, "is if the family of Tess Majors believes that I intended in any more or made a disparaging comment that their daughter was justified in being murdered. That's totally incorrect and never should they have thought that."
Fox News Guest Suggests Violence on TV, Video Games to Blame for College Student Tessa Majors' Murder | U.S.