Fox News Host Asks Stephen Miller if Trump Has 'Worst Legal Team' After Losses in Court
Senior Trump adviser Stephen Miller blamed Democrats and "the corrupt corporate media" for the Trump campaign's defeats in court, a continuous string of losses as judges across the nation shut down President Donald Trump's efforts to overturn the results of the election.
In an interview with Fox News on Monday morning, host Brian Kilmeade asked Miller if the campaign has "the worst legal team," pointing out that Trump's attorneys "in almost every state, 50 times lost," even cases seen by Trump-appointed judges.
"Do you have the worst legal team who just don't seem to present a good case?" Kilmeade asked. "Or are you just too late and this case should have been brought before the election?"
"We did bring these cases before the election. But what you have to appreciate and realize is that the pressure from the corrupt corporate media to make everybody cave and bend is overwhelming. It is overwhelming," Miller replied.
The Trump official suggested that pressures from the media are forcing judges to rule against the president.
"Yes, judges are caving. Politicians are caving. We need heroes to step up and do the right thing," Miller said. "Ask yourself this question: If Democrats really believe, if Democrat officials really believe that these results are lawful and honest, why are they opposing an audit of the vote?"
Of the 60 legal challenges brought forward by Trump's campaign, 59 have resulted in a loss for the president. A number of these have been presided by Trump-appointed judges, signaling that the election lawsuits don't have enough evidence to prove the election was stolen.
According to The Washington Post, more than half, 38, of these blows have been dealt by Republican-appointed judges.
Most recently, Trump-nominated Judge Brett Ludwig dismissed a Trump campaign lawsuit in Wisconsin seeking to throw out the state's election results on Saturday.
"A sitting president who did not prevail in his bid for reelection has asked for federal court help in setting aside the popular vote based on disputed issues of election administration, issues he plainly could have raised before the vote occurred," Ludwig wrote. "This Court has allowed plaintiff the chance to make his case and he has lost on the merits."
Ludwig joins the likes of U.S. Circuit Court Judge Stephanos Bibas, another Trump appointee who rejected the president's efforts in Pennsylvania.
In a November 27 opinion, Bibas wrote, "Charges of unfairness are serious. But calling an election unfair does not make it so. Charges require specific allegations and then proof. We have neither here."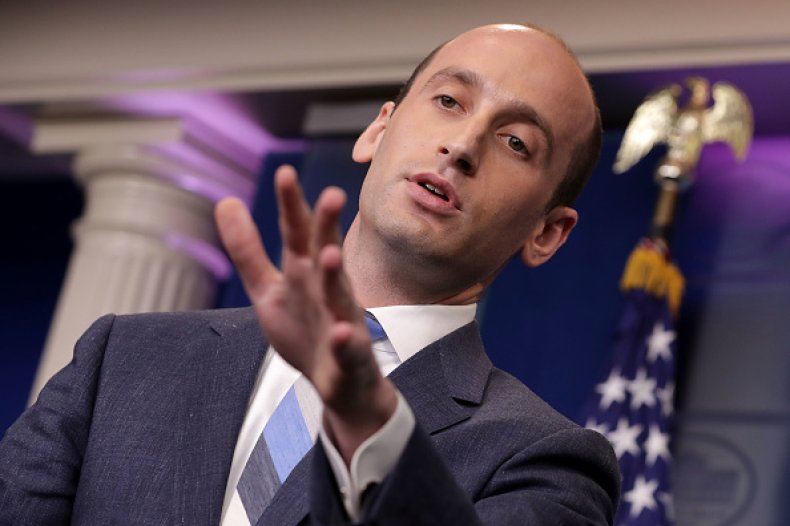 Although electors meet today across the nation to make Trump's loss official, Miller remained hopeful that Trump could still be declared the winner before President-elect Joe Biden is inaugurated next month.
"The only date in the Constitution is January 20," Miller said. "We have more than enough time to right the wrong of this fraudulent election result and certify Donald Trump as the winner of the election."
"As we speak, today, an alternate slate of electors in the contested states is going to vote and we are going to send those results up to Congress," he added. "This will ensure that all of our legal remedies remain open. That means if we win these cases in the courts, then we can direct that the alternate slate of electors be certified."
Newsweek reached out to the Democratic National Committee for a response, but it did not reply in time for publication.