Fox News Host asks Trump Critics About Mueller Report: 'What Happens When Your Savior Becomes the Absolver of Your Enemy?'
Now that Special Counsel Robert Mueller has submitted his report on his investigation into Russian meddling into the 2016 election, but did so without bringing indictments against President Donald Trump or his family, some conservative media personalities are asking if critics of the current White House will have to change their tune.
Though Mueller's team has already brought indictments against 34 individuals, including some people close to Trump, including political operative Roger Stone and former Trump campaign head Paul Manafort, it does not appear that the special counsel's office will be bringing any additional charges.
On Saturday morning's Fox & Friends, a show President Trump has cited many times in the past, the Fox News show's co-hosts pondered how the president's critics would respond if the report includes no evidence that the administration colluded with Russia to impact the 2016 election.
"What happens when your savior becomes the absolver of your enemy?" co-host Pete Hegseth asked of Democrats in a segment flagged by Mediate.com. "That's what's happening for them right now. Bob Mueller was going to bring the heat on the man they hate the most. And what if this report says no, actually, guys, you've spent 675 days yelling about nonsense, which some of us have said from the beginning, and now this report comes out. There's a few things in there. A couple bad business dealings in the past, but ultimately Trump actually just won the election. They'll go nuts."
Similarly, Hegseth's co-host Katie Pavlich predicted that if Trump's detractors find nothing in the report that links the president to a crime, they will find another reason to attack the White House.
"The argument from the beginning is there was Russian collusion. This is why the special counsel needed to be appointed," said Pavlich on Saturday. "It then moved to conspiracy and obstruction of justice and Democrats are now probably going to move to some other argument."
It may be a little premature to argue that the Mueller report could absolve Trump and his inner circle. While the special counsel's office may not be bringing any future indictments, there continue to be a number of ongoing investigations at both the federal and state level involving the administration.
"The Mueller investigation is but a fraction of the president's troubles," Bradley Moss, a national security lawyer and former federal prosecutor, recently told Newsweek. "If anything, it's just the beginning."
Though critics of the Mueller investigation have painted the special counsel's office has having too broad a focus of inquiry, other prosecutors have an even wider range of available areas to probe.
For example, in February, the U.S. Attorney for the Southern District of New York subpoenaed financial and donor records from Trump's inaugural committee, as part of an an investigation that covers everything from the committee's spending to whether any donations came from illegal foreign entities.
Arguably the most high-profile case related to the White House — the conviction of former Trump attorney Michael Cohen on eight felony counts — also came out of the SDNY.
"The SDNY investigation, in the end, has to be far more concerning for the president," Moss explained, noting that Trump is effectively "already an unindicted co-conspirator" in Cohen's crimes. "With the investigation reaching into possible bank, loan and insurance fraud issues regarding which Cohen handed over documentation to federal prosecutors, that probe threatens the president, his family and his business empire."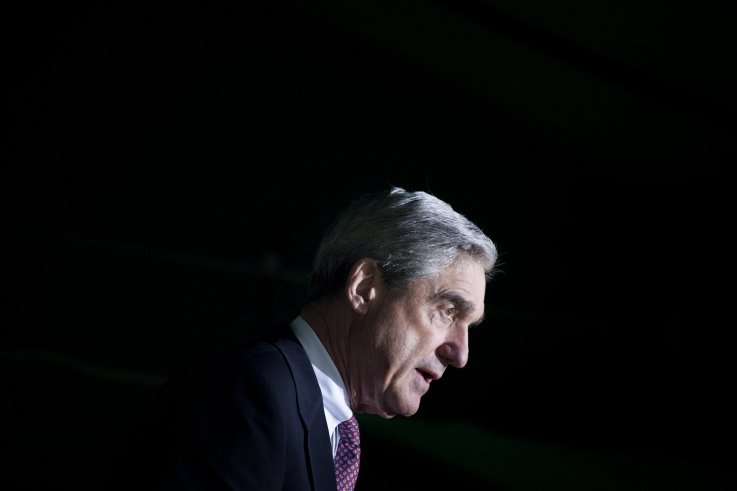 Fox News Host asks Trump Critics About Mueller Report: 'What Happens When Your Savior Becomes the Absolver of Your Enemy?' | U.S.