Fox News Host Accuses Adam Schiff of Holding 'Campaign Rally' Against Trump, Says Nancy Pelosi Should Be 'Furious'
Fox News host Brian Kilmeade went on his weekday gig, the Fox & Friends show, on Sunday to accuse House Intelligence Committee Chairman Adam Schiff of holding a "campaign rally" against President Donald Trump.
Schiff, who is leading Trump's impeachment hearings that started last week, on Saturday told Democrats and voters in Long Beach, California, to "send that charlatan in the White House back to the golden throne he came from."
"He sounds exactly like he had a pep rally," Kilmeade said of Schiff.
"If you watch the proceedings and the monotone way in which he goes about them, you might see on first glance that he wants to get to the truth. But the truth comes out 3,000 miles away on the West Coast, where he is out there for a political agenda," he continued.
Kilmeade said he would be "furious" if he was House Speaker Nancy Pelosi, who entrusted Schiff with leading Trump's impeachment inquiry.
"I think if I'm Nancy Pelosi, I'm furious. Because you have to go at least pretend to be there trying to be a prosecutor, trying to get to the bottom of this, to peel away and see if something's impeachable," Kilmeade said. "Instead, this is a campaign rally and a campaign promise."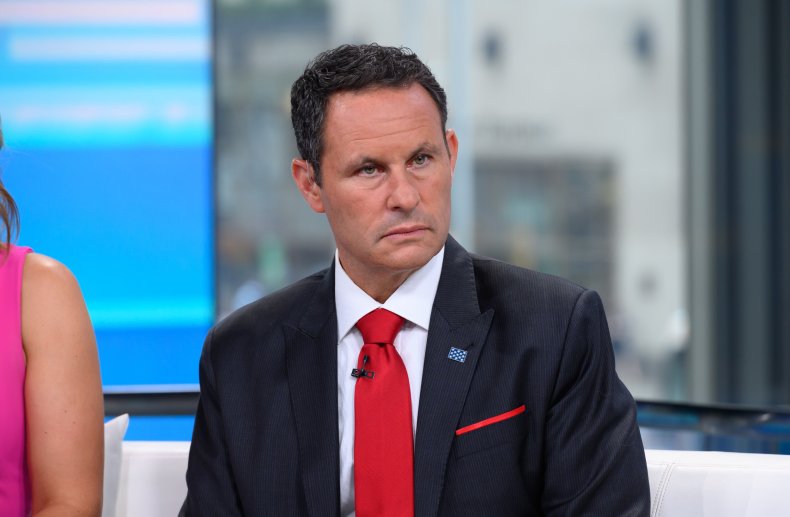 Kilmeade added that some people might not be surprised with Schiff's behavior because "he's from California," but that Schiff speaking out against Trump was different than vouching for 2020 Democratic candidates like Senators Cory Booker and Amy Klobuchar.
"That's fine. But not this, and listen he's not even playing the game well," Kilmeade said of Schiff.
Fox News contributor Lisa Boothe, who was co-hosting Fox & Friends, agreed, saying that the House Intelligence Committee is not supposed to be partisan "but Adam Schiff has made it partisan."
Kilmeade then brought up that Schiff during the impeachment hearings on Friday read Trump's tweet attacking former U.S. ambassador to Ukraine Marie Yovanovitch as she was testifying before the committee. The president tweeted, "Everywhere Marie Yovanovich went turned bad," and that the Ukrainian president "spoke unfavorably about her." When Schiff read the complete tweet to Yovanovich and asked if it could affect other witnesses' willingness to talk, she said: "It's very intimidating."
"Well how about this," Kilmeade said. "If you really cared about witness intimidation, would you read the witness intimidation to the witness?"
Boothe laughed.
Kilmeade claimed that Schiff was "trying to get political gain" by hitting at Trump on Saturday.
"He did it in a monotone way on Friday," Kilmeade said. "He did it in a major way yesterday."
Trump on Saturday quoted and praised Boothe—while misspelling her last name.
"'I mean, come on. The Democrats are doing focus groups to try and figure out what words to use to move the needle. The Democrats know this is political and they're just trying to drag Trump's name into the mud!' Lisa Booth @foxandfriends," Trump tweeted. "Thank you Lisa!"