Fox News Host Claims Liberals Edited Trump Out of 'Home Alone 2,' Praises His Cameo as 'Most Interesting' Part of Film
Fox News host Jesse Watters on Thursday claimed that the Canadian Broadcasting Company's (CBC) television version of Home Alone 2, which omitted a cameo appearance by Donald Trump before he was elected president, was edited by liberals.
During a segment on Fox New's The Five, Watters called Home Alone 2 "probably one of the most underrated sequels ever."
"I just saw it with my twins," Watters said of the film. "They love the Trump cameo. That was one of the most interesting parts of the movie. It was a liberal edit. If you want to edit for time, take out the crazy pigeon lady in Central Park. That was a waste of time. I hated that woman."
"When you look at what they did, it's rewriting history because what Trump was in the early 90s, he was a tycoon that was admired and embraced by American culture, by Hollywood, by the entertainment industry," Watters continued. "This was a family-friendly film and liberals can't accept that, so they want to deny and it just makes them look petty."
Newsweek subscription offers >
"To be honest with you," Watters concluded, "the prime minister of Canada had blackface on around this time, but they're not worried about that. They're embarrassed by Trump, but not a blackfaced prime minister."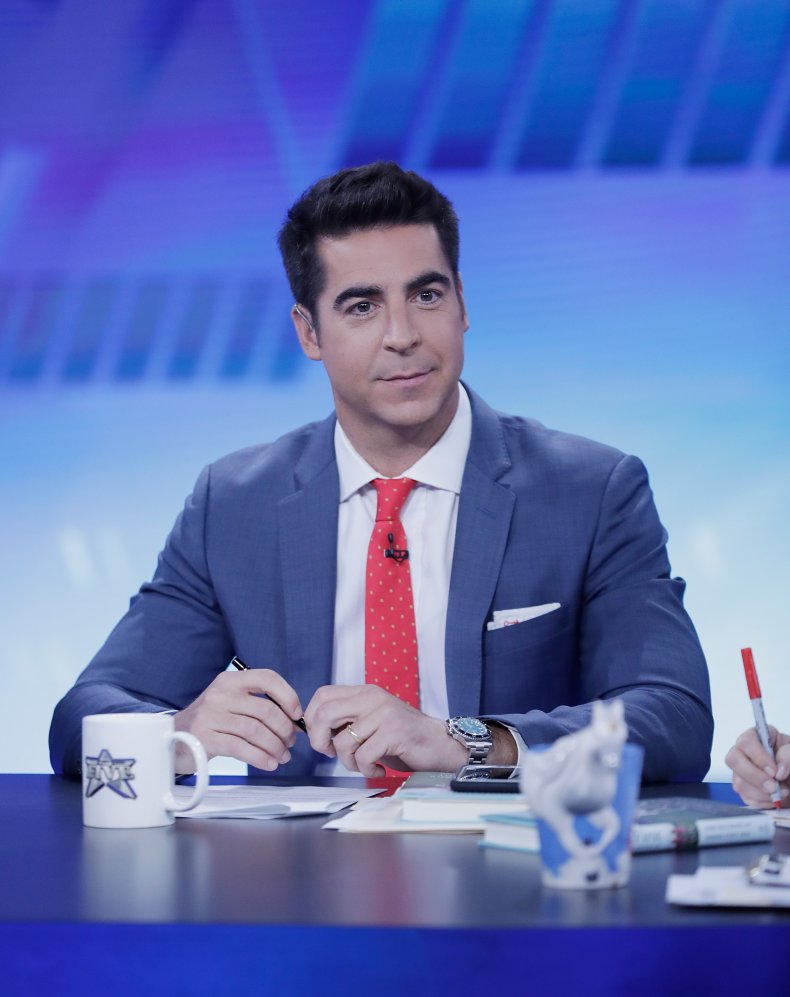 Trump talked about his appearance in the movie with troops stationed overseas during a video call on Christmas Eve from Mar-A-Lago.
"Well, I'm in Home Alone 2 and a lot of people mention it every year, especially around Christmas," Trump said. "They say, 'I just saw you on the movie.' They don't see me on television as they do in the movie. But it's been a good movie and I was a little bit younger, to put it mildly. It was an honor to do it."
Newsweek subscription offers >
As previously reported by Newsweek, the version of Home Alone 2 shown by the CBC ran eight minutes shorter than the theatrical version. While the CBC said the edits were made in 2014, some have accused the network of liberal bias.
"The movie will never be the same! (just kidding)," Trump tweeted Thursday.
Donald Trump, Jr. also tweeted about his father's absence from the film, embedding a link to a BizPac article which said the CBC "seemingly demonstrated its own left-wing bias" by broadcasting the Trump-free version.
Trump's cameo, which takes up approximately 10 seconds of screen time, shows him giving Kevin McCallister, played by Macaulay Culkin, directions to a hotel lobby.
"As is often the case with feature films adapted for television, Home Alone 2 was edited for time," said CBC Head of Public Affairs Chuck Thompson to NBC. "The scene with Donald Trump was one of several that were cut from the movie as none of them were integral to the plot." Thompson also said the cuts to the film were made in 2014 before Trump was elected to the White House.
Fox News Host Claims Liberals Edited Trump Out of 'Home Alone 2,' Praises His Cameo as 'Most Interesting' Part of Film | Politics