Fox News Host Confronts GOP Rep. on Biden Probe: 'Where Is the Illegality?'
Fox News host John Roberts confronted Representative Byron Donalds, a Florida Republican, on Friday about the GOP probe that is targeting President Joe Biden's family.
The GOP-led House Oversight Committee released a memo on Thursday alleging that Hunter Biden, his uncle James Biden, and Hallie Biden, who was married to Hunter's late brother Beau Biden, received $1.3 million from an associate who had ties with a Chinese energy company.
Donalds, who is a member of the committee, told Roberts on Friday during an interview that the Biden family "were getting the money for something."
The House Oversight Committee, which is chaired by Representative James Comer, a Kentucky Republican, claimed that these transactions raise questions about whether or not there was foreign influence on the Biden family, including Hunter Biden who has long been heavily targeted by Republicans over his foreign business dealings.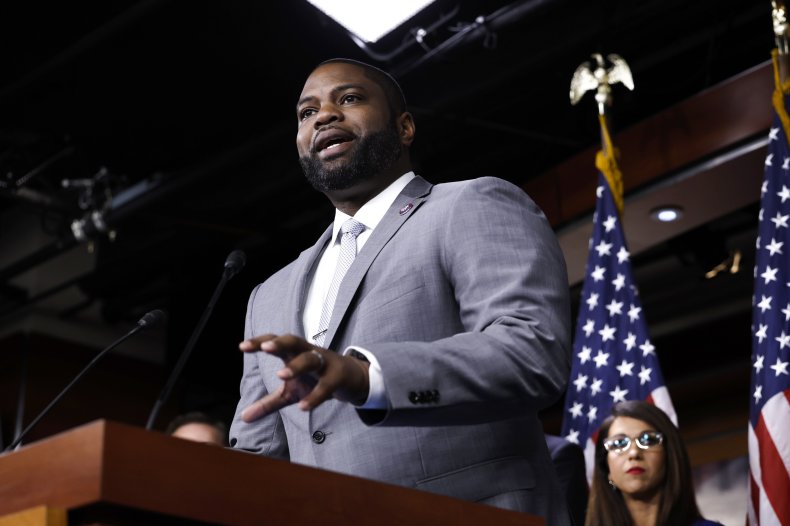 Republicans have repeatedly called for investigations into Hunter Biden's foreign business dealings in an effort to determine whether his father was involved in those dealings when he served as vice president during former President Barack Obama's administration.
To this day, no evidence was found to prove that Joe Biden was involved in his son's business affairs. "We don't have that information yet, but we're gonna go find out because this investigation is not slowing down. It's just speeding up," Donalds said Friday.
Roberts then asked Donalds about arguments that might be raised by Hunter Biden's supporters over the investigation.
"So in terms of selling influence, supporters of Hunter Biden will point out 'that's not a crime.' So where is the evidence of illegality here? You can say that this looks bad, that there may be impropriety, but where's the illegality?" he asked.
Donalds responded that it is not much about illegality, arguing that the details of these foreign business dealings should be publicly disclosed.
"Well, it's not so much about illegality, and yet that remains to be seen. Let me put that on the side because again we still have to go through the full investigative process," Donalds said. "What we see so far, is you see a structuring of wires from this account at Robert Walker LLC going to various elements of the Biden family through very many various businesses."
The Republican congressman was referring to Rob Walker, the associate who knows Hunter Biden, allegedly receiving $3 million in 2017 from the Chinese company State Energy HK Limited, around two months after Joe Biden left his position as vice president.
"What is not seen and this is highly unethical is then you have a top ranking official in the U.S. government, somebody who was vice president, under Barack Obama, somebody who is now president of the United States, whose family was taking money from foreign entities for what we have no idea. What the Oversight Committee is saying is that if this is going on, this should be disclosed to the American people. So the American people are fully aware of the business dealings of the family associated with people who are going to either be president or vice president of the United States," Donalds added.
Some Fox News hosts and contributors have expressed different views about the Biden family probe. Like Roberts, Juan Williams, a contributing political analyst for Fox News, also questioned the investigation.
"Well, I just think that when we look at these things, it's all legitimate," he recently said. "Investigate away. But it's all become so partisan, it just looks like a witch hunt. I mean going after Hallie Biden? It was Hunter and now it's Hallie. None of it ties to Joe Biden."
Fox News contributor Geraldo Rivera also criticized the investigation, saying on Thursday, "How low will they go to smear president's family? Real classy move dragging late son's widow into it. Who's next godparent's? Newspaper delivery boy?"
However, several Fox News hosts such as Sean Hannity, Laura Ingraham, and Tucker Carlson have been supportive of the probe.
"Now, we don't know what these various members of the Biden family did to actually earn the money, but what we do know is where it came from. It came from the People's Republic of China. Now we're going to know a lot more when we get the suspicious activity reports. They've been very slow to hand them over to the committee, this is the House Government Reform Oversight Committee," Hannity said on Thursday.
Newsweek reached out to Donalds' spokesperson via email for comment.