Fox News Host Contradicts Sean Hannity, Trump Over Dossier Claims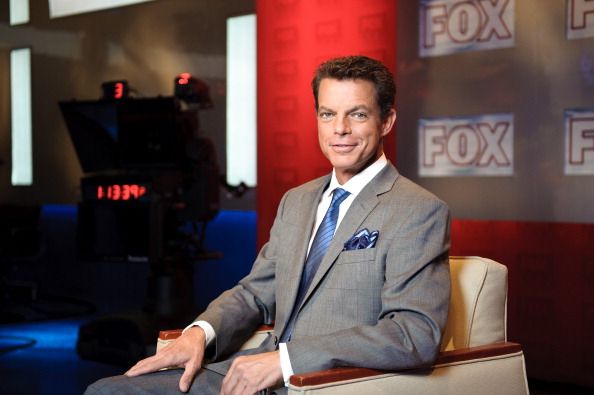 Fox News host Shep Smith slammed the Trump administration on Wednesday, saying that the Christopher Steele dossier is not what jumpstarted Robert Mueller's special counsel investigation.
In a segment on Wednesday evening, Smith confronted the claims made by Donald Trump and members of his inner circle, including his personal attorney Rudy Giuliani, that the Mueller investigation began when the dossier was released.
"It was not," Smith said. "The Russia investigation began after the former Trump policy advisor George Papadopoulos told an Australian diplomat that the Russians had dirt on his then-political opponent Hillary Clinton. That information was passed onto intelligence officials."
Smith's statements go against what the Trump administration has been saying for the past several weeks. The president said in a social media post last month that "we now find out that it was indeed the unverified and Fake Dirty Dossier, that was paid for by Crooked Hillary Clinton and the DNC, that was knowingly & falsely submitted to FISA and which was responsible for starting the totally conflicted and discredited Mueller Witch Hunt!"
Smith also strayed from the commentary being offered by Sean Hannity, a fellow Fox News host. Hannity has defended Trump, espousing the idea that Mueller's investigation on Russian election meddling is illegitimate because of the dossier - which he has referred to as "phony."
"The thing about the dossier that [Hillary Clinton] paid for and the fact that the FBI paid Steele, it was designed to misinform the American people with Russian lies to influence the election," Hannity said during an interview with Giuliani on August 8.
Smith gave some context as to what exactly the Steele dossier is on his segment Wednesday, explaining that the document includes 17 memos that allege misconduct by members of Donald Trump's 2016 campaign and the Russian government.
"Some of the assertions in the dossier have been confirmed," Smith said. "Other parts are unconfirmed."
"None of the dossier, to Fox News's knowledge, has been disproven," the host added, which immediately contradicted the many statements made by Hannity that the document is fake.
The Steele dossier resurfaced this week after the Trump administration revoked former CIA chief John Brennan's security clearance. On the show, Smith talked to former National Security Council executive secretary Brian McKeon, who said that the action seems to be a "punitive" measure taken by the White House against Brennan, who frequently criticized the president.