Fox News Host Goes After Mitt Romney for Invoking Faith During Defense of Trump Impeachment Vote
Fox News host Brian Kilmeade criticized Utah Senator Mitt Romney for saying that his faith motivated him to vote to remove President Donald Trump from office in his impeachment trial.
Kilmeade made the remarks Thursday morning while discussing Wednesday's conviction vote on Fox & Friends with co-hosts Ainsley Earhardt and Steve Doocy. The House of Representatives impeached Trump in December, and the Senate began its trial on whether to remove him from office on January 16. The Senate, where Republicans hold the majority, voted to acquit Trump of both articles of impeachment on Wednesday.
But Romney, a Republican who was the party's presidential nominee in 2012, voted to convict Trump for abuse of power. He was the only Republican to vote to convict Trump for either article of impeachment.
In an interview with journalist Chris Wallace on Wednesday, Romney said that he was motivated by his faith in God to cast the vote.
"Yeah, again, I can't let personal considerations, if you will, overwhelm my conscience and overwhelm my oath to God," Romney said, according to Fox News.
On Fox & Friends, Kilmeade balked at the suggestion that Romney's faith had to do with his conviction vote.
"For him to bring religion into this... [it] has nothing to do with religion," he said. 'My faith makes me do this?' Are you kidding? What about your faith and this case meld together? I mean, that is unbelievable for him to bring religion into this. 'His faith.' ... To me, it has nothing to do with faith."
After Doocy said he believed that many people's actions are guided by their religious beliefs, Kilmeade reiterated his point that Romney was insincere in stating that his faith was a motivating factor in his decision to vote for the president's conviction.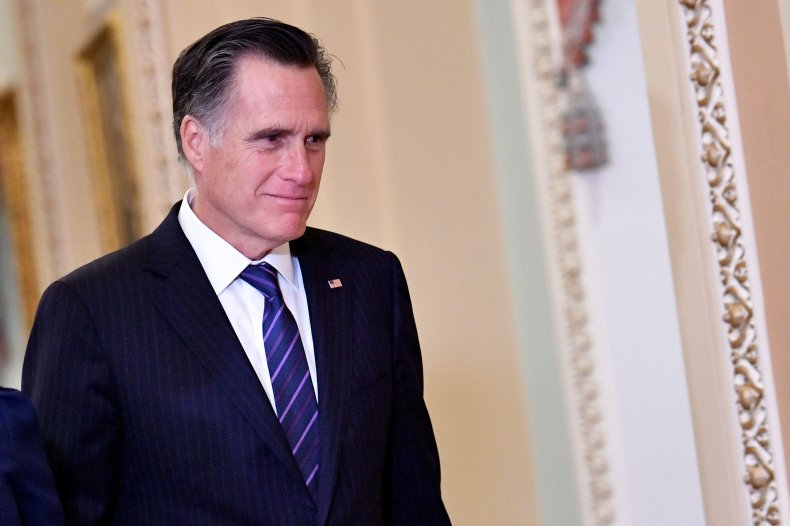 "'My faith makes me want to convict Donald Trump?' When two years ago you already said he was unworthy for the office? This was just an opportunity to prove it. That's all it was for Mitt Romney," Kilmeade said.
Romney is a member of the Church of Jesus Christ of Latter-day Saints, commonly known as the Mormon Church or LDS Church.
Members of this Christian sect believe that in the early nineteenth century, God called Joseph Smith, a young man living in upstate New York, to be a prophet. According to LDS belief, an angel revealed to Smith golden tablets on which were inscribed writings by ancient Israelite prophets who had migrated to the Americas. With the help of God, Smith translated the tablets into the Book of Mormon, which members of the church believe is holy scripture comparable to the Bible.
According to a report from the Pew Research Center released in late 2019, church members make up about 2 percent of the total U.S. population.