Fox News Host Grills Rudy Giuliani on Donald Trump's Evasions: 'I'm Asking You for the Truth, Sir'
Fox News anchor Chris Wallace on Sunday pushed President Donald Trump's lawyer Rudy Giuliani on a topic the attorney has previously stumbled on on-air—truth.
"Question: Did Mr. Trump direct Michael Cohen to pay these two women off or not?" Wallace asked, referring to adult film star Stormy Daniels, real name Stephanie Clifford, and former Playboy model Karen McDougal.
"Let's get to the simple fact question of whether the president directed Cohen to make these payments or not," Wallace continued, and played a clip of Cohen saying Trump was not to be believed.
Giuliani dodged by attacking Cohen.
"Wow, that is some lawyer. He was the lawyer in that situation," Giuliani said, mocking Cohen who on Wednesday was sentenced to three years in prison for crimes including campaign finance violations.
"Well, does the president tell the truth or not?" Wallace said, going back to his original question.
"The president is telling the truth, yes," Giuliani replied, then went back to bashing Cohen. "He did something I've never heard a lawyer do—taped his own client. The man is a complete pathological liar."
Wallace then said that Trump changed his story repeatedly regarding whether he knew about the hush money and played clips of the president denying knowledge of the payments.
"So which is it?" Wallace asked Giuliani again. "Did the president know about the hush money payments or not?"
Giuliani then brought up dates around the issue and concluded, "whether it happened or didn't happen, it's not illegal."
"You're moving shells around on me," Wallace retorted. "Either it happened it or didn't happen."
"That's what lawyers do all the time," Giuliani said.
"I'm asking you for the truth, sir," Wallace repeated.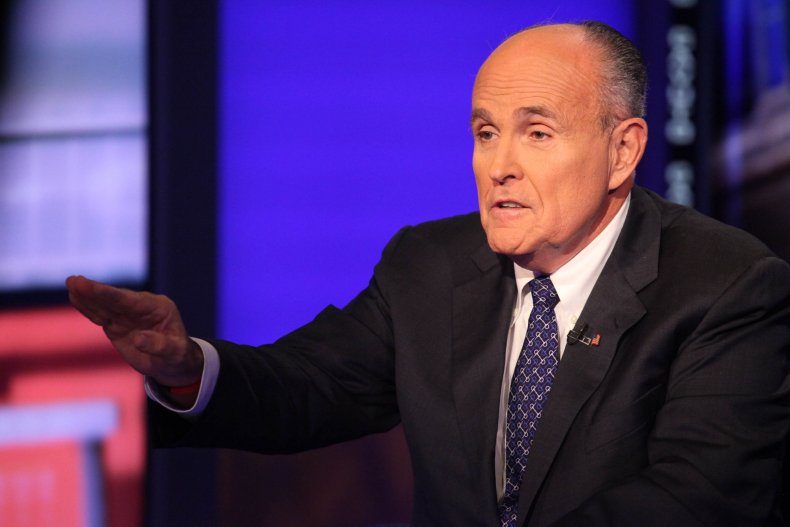 The Fox News host then asked Giuliani to comment on his statement to The Daily Beast regarding Trump being named in Cohen's guilty plea as "Individual 1" who received updates on a Trump Tower project proposal in Moscow until about a month before Trump won the Republican nomination. Giuliani told the publication that was not a big crime.
"Mayor, what's the difference between a crime and a big crime?" Wallace asked the former New York City mayor.
Giuliani responded that his point was there was no crime and said, "You wanted the truth. That's the truth."
Giuliani made headlines in August when he said "truth isn't truth" when arguing on NBC's Meet the Press that special counsel Robert Mueller could be attempting to trap the president and get him to commit perjury.
"When you tell me that [Trump] should testify because he's going to tell the truth and he shouldn't worry," Giuliani said at the time, "That's so silly, because it's somebody's version of the truth. Not the truth."
"Truth is truth," Meet the Press host Chuck Todd said.
Giuliani replied: "No, it isn't truth. Truth isn't truth."