Fox News Fox & Friends co-host Steve Doocy predicted Senator Bernie Sanders would win the New Hampshire Democratic primary election by a large margin.
On Tuesday, New Hampshire voters will cast their ballots in the first primary of the 2020 election. President Donald Trump is on the Republican ballot, but because he faces an almost certain victory, the crowded Democratic field has commanded people's attention.
The Democratic contenders had a packed schedule Monday to make a last-minute appeal to voters and thousands of supporters came to hear Senator Bernie Sanders speak in Durham, New Hampshire, making it the largest event for any Democratic candidate, according to several reports. Having been "on the ground" in New Hampshire on Monday, Doocy predicted Sanders was "just going to mop up."
"He's going to win substantially," Doocy told co-hosts Ainsley Earhardt and Brian Kilmeade. "...It all comes down to today."
Some polls close at 7 p.m. EST, but others will stay open until 8 p.m., Politico reported.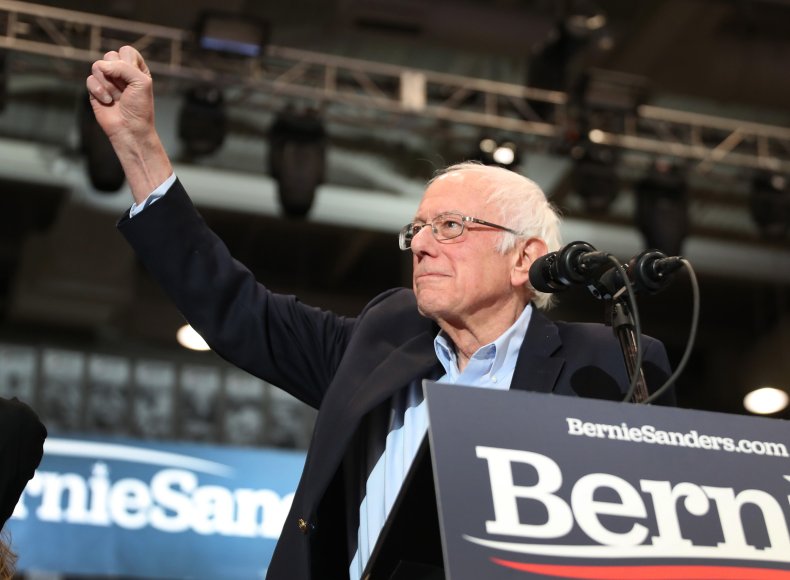 Three polls that were conducted in the days leading up to the primary hinted that Doocy's prediction may come true. In CNN, 7 News/Emerson and CBS polls, Sanders took the top spot every time and was always followed by former South Bend, Indiana, Mayor Pete Buttigieg. There was a seven percentage point margin between the two candidates in the CNN and 7 News polls, but the competition narrowed in CBS' poll to four percentage points.
Although the New Hampshire primary can provide a candidate with campaign momentum, the results aren't always indicative of who will end up the nominee. In 2016, Sanders bested Democratic candidate Hillary Clinton in the primary by a landslide of 60 percent to 38 percent. But, Clinton was the nominee after winning more delegates at the Democratic National Convention in July.
If Sanders were to be the candidate, his top competition in New Hampshire claimed the senator wouldn't be moving to Pennsylvania Avenue. On Monday, Buttigieg told Todayhost Savannah Guthrie that it would be "very difficult" for Sanders to beat Trump because of the budget he proposed for his plans.
A Morning Consult poll released Tuesday found the Democrats best chance of beating Trump would be to put up former New York City Mayor Michael Bloomberg, but Biden and Sanders were tied as a second choice.