Fox News Host Complains 'Illegals' Who 'Don't Speak English' Are Adding 'Extra Kids' to Schools in the U.S.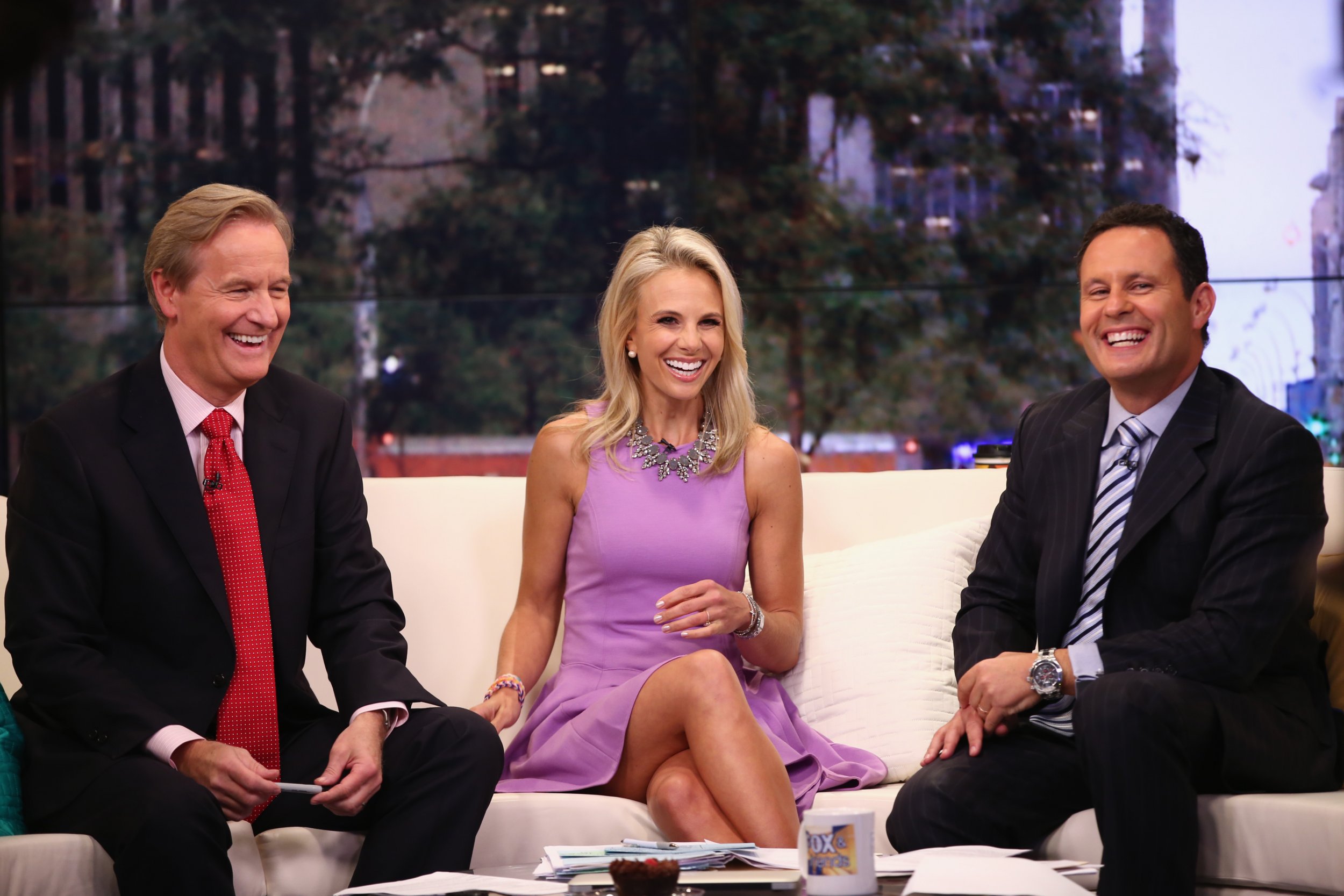 In his latest heated remarks about the border situation, Fox News host Brian Kilmeade claimed Wednesday that "illegals" who "don't speak English" are entering American schools not just in border cities but in working-class areas.
The Fox & Friends co-host made the comment after playing a clip of former MS-13 gang member Casey Diaz speaking on fellow Fox News host Laura Ingraham's show.
"I can tell you from being in meetings in the past when I was active in the gang … in these caravans, you are going to see a lot of MS-13," Diaz said. "You're going to see a lot of gangs and they're going to try to get in here. That's just the bottom line."
Kilmeade said such scenarios happened in "not just border cities."
"They dump these illegals in areas, and President [Barack] Obama did it with those unaccompanied minors, in working-class areas without telling mayors or governors," Kilmeade said. "Next thing you know, you're sitting there, and your kids come home from school, and there's 10 extra kids in the school, and they don't speak English."
He claimed that "they fan out across the country."
Kilmeade's co-host Steve Doocy said: "And all of these things that we're talking about this morning require them to change the law. And to the earlier point, will Congress do something? Before an election year, don't hold your breath."
The hosts were criticizing a plan to decriminalize illegal entry into the U.S. and offer a path to citizenship to millions of border crossers, by Julian Castro, former U.S. Department of Housing and Urban Development under Obama and a 2020 Democratic presidential candidate.
"My question to you is what's more important social programs for Americans, public schools for Americans or illegals who come here and need English as a second language," Kilmeade said. "Need to be given public school. Need to be given tutoring help. Maybe need social programs to prop them up."
Kilmeade added, "I'm sure they are fine people."
According to U.S. Customs and Border Patrol, less than 0.3 percent of the 396,579 undocumented immigrants crossing the border from Mexico to the United States were gang members in fiscal year 2018.
Kilmeade has criticized "illegals" and their children on several occasions in the past. In January, he backed the Trump administration's rhetoric on gang members crossing the border.
"Our school system, the last time there was unaccompanied minors, they flooded into Long Island, and I want to tell you, I can't tell you how many teachers said their classroom size doubled and a lot of them don't speak any English," Kilmeade said. "And suddenly, they're trying to teach kids with other kids who are paying taxes, whose parents are paying taxes, the same subjects, and the other kids don't speak English."