Fox News Host Jeanine Pirro Confronts Giuliani to Reveal 'Evidence' of Biden's Alleged 'Corruption'
Fox News host Jeanine Pirro repeatedly pressed President Donald Trump's personal lawyer Rudy Giuliani, questioning why he has not yet revealed "evidence" he has claimed to have showing alleged "corruption" by former Vice President Joe Biden.
Although Pirro has been one of Trump's staunchest defenders, regularly attacking Democrats and dismissing their criticism of the president, the controversial opinion show host appeared on Saturday evening to question whether Giuliani actually had the evidence he has claimed to have. In response, Giuliani insisted he'd already revealed what he knew of Biden's alleged "corruption."
"Joe Biden has been a big crook for most of his career," Giuliani claimed during an interview on Justice with Judge Jeanine. "Every time Biden was a point man, you know what happened? The Biden family made millions and America got sold out."
Cutting him off, Pirro said: "Ok, and we need to have the evidence. Do you have the evidence of that?" she asked.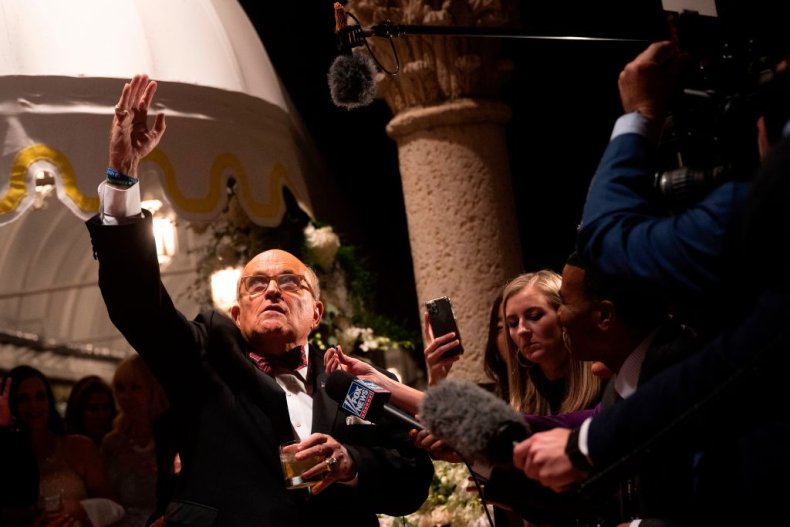 "I've got the evidence. I've been showing them the evidence for months," Giuliani insisted.
But Pirro seemed skeptical, asking: "Can we see the evidence Rudy, can we see it?"
Giuliani again insisted that he'd already revealed the "evidence," saying he'd put it out there "in April" and also "in March." He claimed it was "ignored." The lawyer said it had even been played on Fox News, but Pirro seemed to disagree.
Again, Pirro cut off Trump's lawyer: "Alright, you know what Rudy, I'd love you to send it to me and I'm gonna lay out."
Giuliani then tried to promote coverage of the alleged Biden conspiracy by the far-right One America News Network (OANN). Pirro, with a laugh, interjected again.
"No, send it to me," she said, as Giuliani continued to promote a podcast he will do with OANN about the allegations.
Giuliani's and Trump's primary piece of "evidence," which they claim points to Biden's corruption is a video of the current Democratic presidential candidate talking about how he convinced the Ukrainian government to fire former prosecutor general Viktor Shokin. While Trump and his supporters have argued that this was to benefit the business dealings of Biden's son Hunter, who sat on the board of Burisma holdings, the facts tell a different story.
Shokin was widely seen – by the U.S. government, European leaders and anti-corruption groups in Ukraine – to be obstructing numerous corruption investigations in Ukraine. In fact, some analysts have suggested that Shokin's removal actually made it more likely that investigations into alleged corruption at Burisma would move forward, not less likely as Giuliani and Trump have claimed.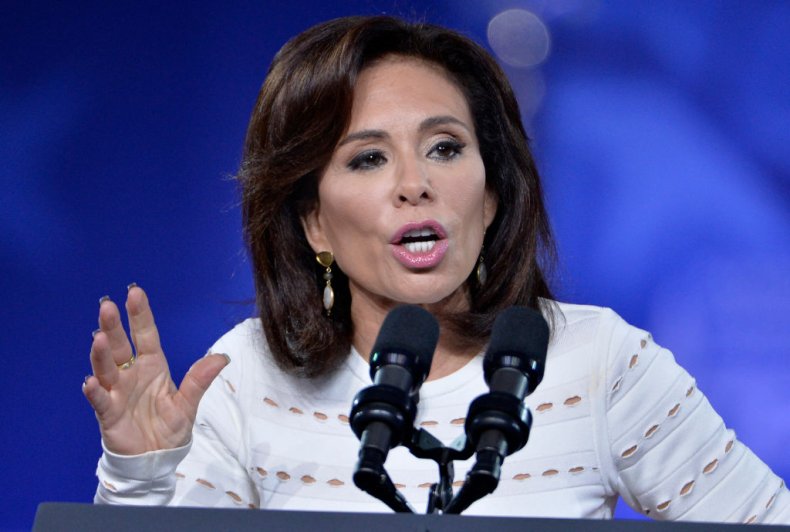 Ethics experts have noted that the optics of Biden's son serving on the board of a prominent Ukrainian company while his father was former President Barack Obama's point man on dealing with the country looked poor. However, there is no evidence that the former vice president's actions in Ukraine veered from official U.S. government policy toward the country to benefit his family.
Giuliani has repeatedly told reporters and television hosts that he has significant evidence laying out the Biden family's corruption. Despite those claims, he has primarily just revealed claims by Shokin, who was widely viewed as corrupt himself.
Trump's efforts to pressure Ukraine to announce investigations into the unfounded claims against the Bidens was at the center of the impeachment inquiry led by House Democrats last year. That investigation led to Trump becoming only the third president in U.S. history to be impeached. Now the impeachment process has moved to the Senate, where the president is standing trial for alleged "abuse of power" and "obstruction of Congress."