Fox News Host Jesse Watters' Bizarre Reason Why Trump Pee Tape Isn't Real: 'If Someone Pees in the Bed, Where Are You Gonna Sleep?'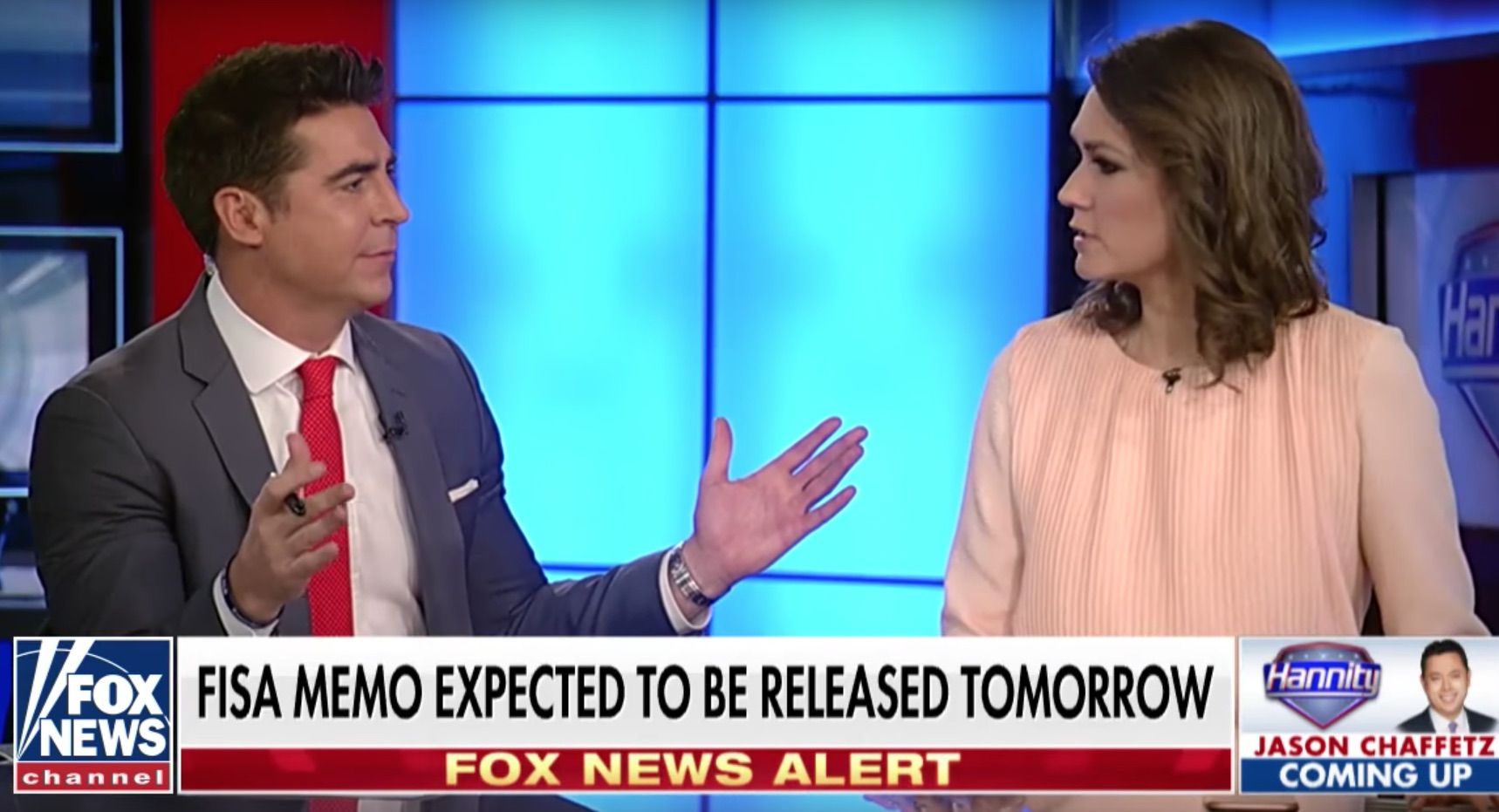 Fox News had a, er, interesting take on the existence—or nonexistence—of the alleged Trump pee tape.
News anchor Jesse Watters said the tape, which features in the unsubstantied Steele dossier and allegedly depicts President Donald Trump watching prostitutes urinate on a bed in a Moscow hotel room, can't possibly be real because "if someone pees in the bed, where are you gonna sleep?"
"It's obviously not true," he reasoned during a panel discussion with Fox News's Sean Hannity and contributor Jessica Tarlov. "That doesn't make any sense."
The bizarre exchange continued with Tarlov responding: "I don't think he's having a sleepover with them. I think it's transactional. I don't think it's a cuddlefest."
Hannity and his guests got into the pee tape debate while discussing the unsubstantiated dossier, published by BuzzFeed in January 2017, alleging ties between Trump and Russia. The dossier includes an unverified claim that Russian officials are in possession of a tape of Trump with prostitutes inside the Ritz-Carlton in Moscow during a visit in 2013.
The dossier was compiled by former British intelligence agent Christopher Steele for the research firm Fusion GPS.
Trump has repeatedly denied the contents of the 35-page dossier as being "fake news."
Though the infamous golden shower claim has not been proven, some of the claims in the dossier have since been verified.
Glenn Simpson, co-founder of Fusion GPS, told the House Intelligence Committee in November he asked Steele to pursue the investigation into Trump and Russia because Trump had "gone over [to Russia] a bunch of times, he said some weird things about Putin, but doesn't seem to have gotten any business deals."
In an op-ed published by The New York Times in January, Simpson and fellow Fusion GPS founder Peter Fritsch said what Steele found in his investigation "shocked us" and said Steele himself opted to share his findings with the FBI.
"Mr. Steele's sources in Russia (who were not paid) reported on an extensive—and now confirmed—effort by the Kremlin to help elect Mr. Trump president. Mr. Steele saw this as a crime in progress and decided he needed to report it to the FBI," Steele and Fritsch wrote.