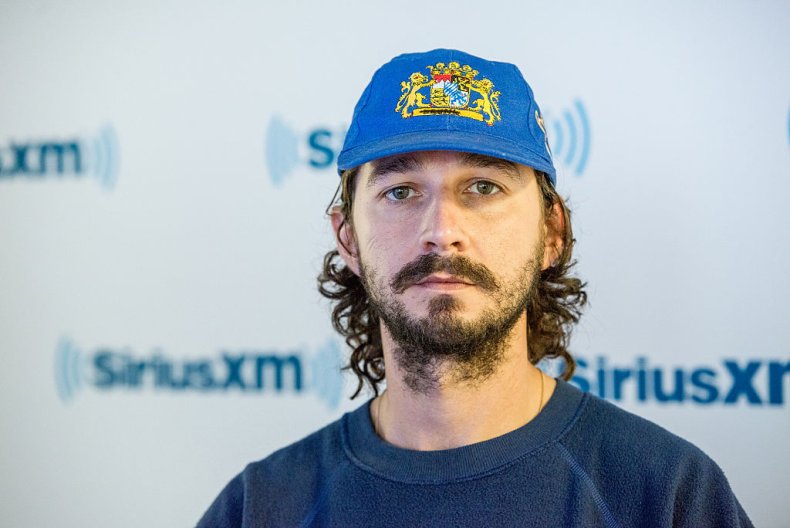 Transformers actor Shia LaBeouf is known for a lot of things: taking on complex characters, being an alternative artist, and even being fashion-forward. But one thing is not known for is being a fan of Fox News. He made it perfectly clear recently when he allegedly called Fox News host Jesse Watters "trash" in an airport lounge.
In a Tuesday segment discussing CNN's Chris Cuomo viral video of the journalist threatening to push a person down a flight of stairs for calling him "Fredo," Watters says these sort of comments are things people in journalism just have to deal with. He uses his encounter with LaBeouf as an example.
"You know, the other day, I was at a lounge, the Delta Sky situation, trying to take off for a flight with my family," Watters said during a segment on Fox News. "And the actor Shia LaBeouf, or whatever his name is—I think it was him, it looked exactly like him—I walked by and he calls me trash. Right in front of my kids."
"And I didn't say anything, I didn't lose it, but these things happen," he concluded.
LaBeouf has not confirmed or commented on Watters' claims.
The Cuomo video which inspired the Fox News segment was posted to a conservative YouTube channel shows Cuomo responding to a group of people. It appears to be edited to only include Cuomo's response to being called "Fredo," an apparent slur against Italian-American people derived from The Godfather films. In the films, Fredo Corleone is the weak and resentful brother of the powerful Michael Corleone. Cuomo is the younger brother of New York Governor Andrew Cuomo and son of the former New York Governor Mario Cuomo.
"Appreciate all the support but—truth is I should be better than the guys baiting me," Chris Cuomo tweeted on Tuesday. "This happens all the time these days. Often in front of my family. But there is a lesson: no need to add to the ugliness; I should be better than what I oppose."
CNN stood by Cuomo in a statement following the release of the video.
"Chris Cuomo defended himself when he was verbally attacked with the use of an ethnic slur in an orchestrated setup," wrote Matt Dornic, a spokesperson for CNN. "We completely support him."
President Donald Trump, a frequent critic of CNN and the Cuomo family, also weighed in on the matter.
"I thought Chris was Fredo also," the president tweeted on Tuesday. "The truth hurts. Totally lost it."
The Cuomo family has long been against any connection to the Mafia, even in film. When Mario Cuomo was governor, he would frequently ask reporters not to use the word "Mafia" because he felt it was an ugly stereotype against Italian-American people.