Fox News Host Laments 'Sacrifice' Trump Family Makes After Eric Trump Got Spit On
Fox News host Brian Kilmeade described Donald Trump's son Eric Trump getting spit on by a restaurant server as a "sacrifice" that the president's family is making.
"It's part of the sacrifice of the Trump family," Kilmeade, who regularly defends the president on Fox & Friends, said on Wednesday morning. "Half the country lauds them and loves them, and the other half is angry, and it's not easy being the child of a president of the United States," he lamented.
A waitress at The Aviary cocktail bar in Chicago allegedly spat on Eric Trump, an executive vice president of The Trump Organization, on Tuesday evening. The president's son did not press charges but the restaurant's owner told Newsweek on Wednesday that the employee had been put on leave while the incident remained under review.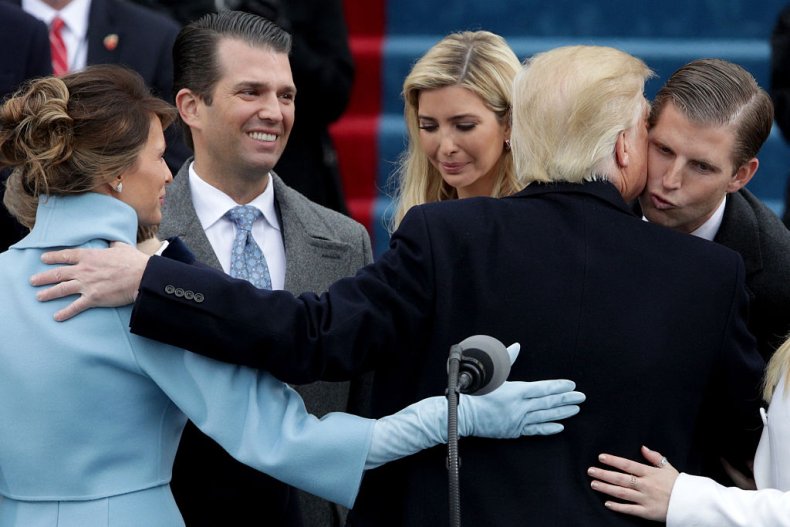 "It was purely a disgusting act by somebody who clearly has emotional problems," Eric Trump told Breitbart News. "For a party that preaches tolerance, this once again demonstrates they [the Democrats] have very little civility. When somebody is sick enough to resort to spitting on someone, it just emphasizes a sickness and desperation and the fact that we're winning."
Fox Nation host Tomi Lahren, who appeared Wednesday morning to discuss the incident on Fox & Friends, also lashed out at Democrats.
"I think this has become par for the course, and it's because a lot of Democrats, a lot of the folks on the left, the 'loving and tolerant' left, believe that they have a moral obligation to attack disparage and harass people who don't think like they do," Lahren said.
The right-wing host herself had water thrown at her during a brunch with her mother in Minnesota last year. "Everybody is with Tomi Lahren, a truly outstanding and respected young woman!" the president tweeted following that incident.
"So, I walk around the city of New York, I walk around LA, and I see pride, I see tolerance, and I see love, but that same affection love and tolerance is not given to conservatives. It's funny how one-sided their loving tolerance is," Lahren complained on Wednesday.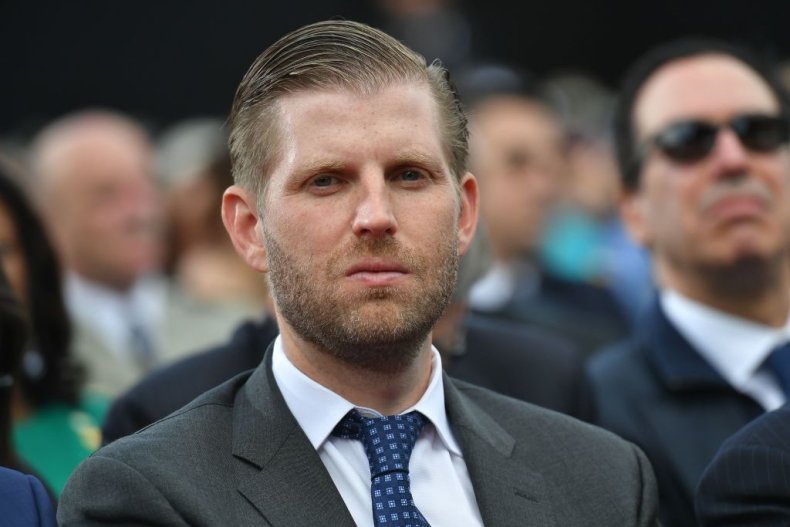 Several members of the Trump administration have had issues at restaurants due to their association with the president. White House press secretary Sarah Huckabee Sanders and her family were asked to leave a restaurant in Virginia last year.
"I'm not a huge fan of confrontation," Stephanie Wilkinson, the owner of the Red Hen restaurant, told The Washington Post at the time. "I have a business, and I want the business to thrive. This feels like the moment in our democracy when people have to make uncomfortable actions and decisions to uphold their morals."
Trump's controversial counselor Kellyanne Conway was also reportedly grabbed and yelled at by a woman at a Mexican restaurant in Maryland last October.
"She was out of control. I don't even know how to explain her to you," Conway said, describing the incident several months later. "She was just, her whole face was terror and anger. She was right here, and my daughter was right there."