Fox Business Host Loved by Trump Falsely Claims 'Many' Undocumented Immigrants Voted in Midterms
Fox Business host Lou Dobbs claimed without evidence that many undocumented immigrants voted in the midterm elections, The Hill reported.
The unsupported assertion is similar to the debunked, yet widely circulated, claim that millions of undocumented immigrants voted in the 2016 presidential election.
Dobbs, has been praised by President Donald Trump, pushed the unfounded assertion while speaking with former Trump deputy campaign manager David Bossie.
The host cited a study that estimates that there are 22.1 million undocumented immigrants in the country but does not mention voting by this demographic.The Washington Post reported that researchers have raised questions about the reliability of the research.
"Millions of illegal immigrants cross our borders, and many of them [were] voting in the past election that's what, just a couple weeks ago, and having an immense impact," Dobbs said. "If there are, as Yale and MIT say, 20 to 30 million illegal immigrants already in this country, you know what that means for the districts of the U.S. Congress and the influence that they're giving to, for example, the state of California, Illinois, New York."
"Are we just sitting here, helpless against anyone who wants to cross that border, and to have their way with the American way?" he added. Dobbs is the most-watched business television host, according to Forbes.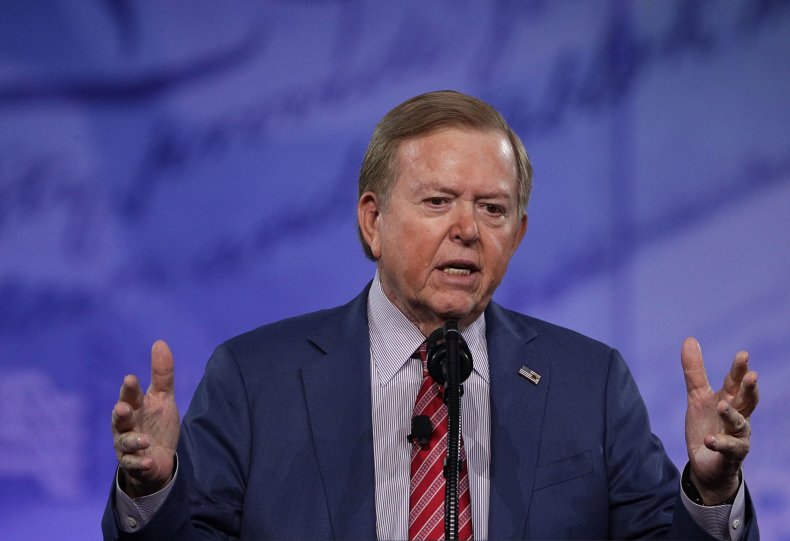 President Trump offered an unsubstantiated claim about voter fraud earlier this week while speaking with The Daily Caller.
"The Republicans don't win, and that's because of potentially illegal votes, which is what I've been saying for a long time. I have no doubt about it. And I've seen it, I've had friends talk about it when people get in line that have absolutely no right to vote and they go around in circle," he said, according to Politifact. "Sometimes they go to their car, put on a different hat, put on a different shirt, come in and vote again. Nobody takes anything. It's really a disgrace what's going on."
Studies and experts have challenged Trump's frequent statements that the country experiences a problem with widespread voter fraud and that undocumented immigrants are casting votes.
"In California, Virginia and New Hampshire — the states where Trump claimed the problem of noncitizen voting was especially acute — no official we spoke with identified an incident of noncitizen voting in 2016," the Brennan Center for Justice wrote.
The Washington Post said Dobbs has previously promoted anti-immigrant sentiments. "Before joining Fox Business Network, Dobbs built his career at CNN by blaming illegal immigrants for everything from deadly disease to a significant portion of the nation's crime," the paper reported.
Last month, Dobbs repeatedly referred to the migrant caravan as an "invasion."