Fox News Host On Matt Lauer: 'We Work At Fox, Let's Not Ignore The 800-Pound Gorilla In The Room'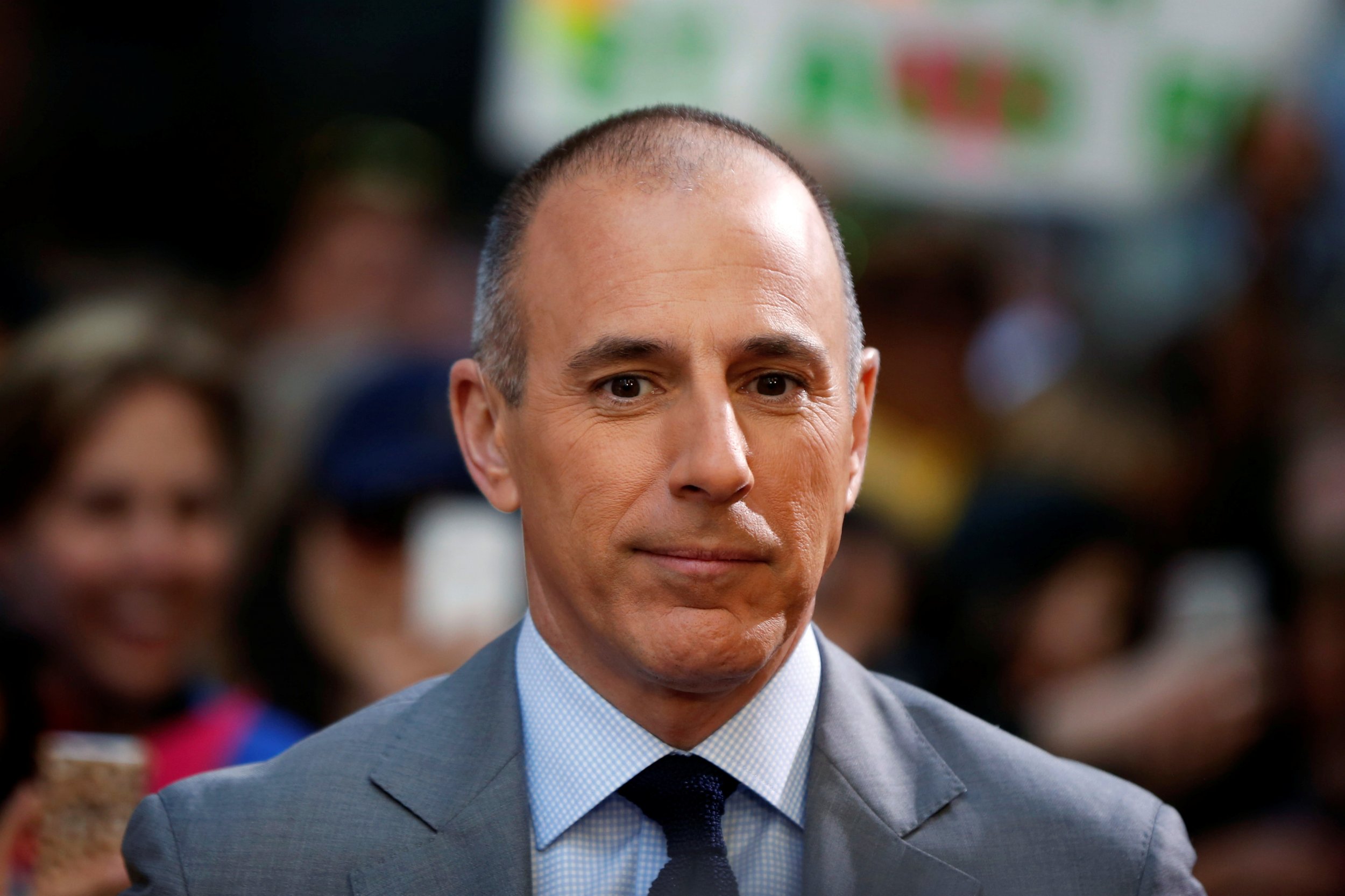 Wednesday's news that Matt Lauer had been ousted from NBC over sexual misconduct allegations gave Fox News hosts a perfect opportunity to debate another network's workplace harassment problems—while conveniently avoiding any talk of misdeeds at their own network.
At least, that's how the conversation on Fox News's Outnumbered show was panning out—until Harris Faulkner called out her co-hosts' hypocrisy.
"We work at Fox, let's not ignore the 800-pound gorilla in the room," Faulkner said. "We have been down a road ourselves. And what we know, as we watch this with these other women, incredible bravery for these victims to come forward."
Fox News has paid about $50 million in settlements to women who have accused former host Bill O'Reilly and late CEO Roger Ailes of sexual harassment. Fox News didn't oust O'Reilly, the network's golden boy, until about 60 advertisers had pulled out of his show in April. Before that, the station preferred for years to quietly settle harassment suits through forced arbitration. O'Reilly still sees paychecks from his former employer, which had awarded him a four-year extension on his contract that earned him an annual income of $25 million.
Ailes himself was accused of harassment by seven women, including Megyn Kelly and Gretchen Carlson, who have been vocal about the treatment they endured from their former boss. The accusers blamed Ailes for fostering a culture of sexual harassment that allowed men like O'Reilly to thrive in spite of accusations and settlements.
Lauer is only the latest in a long line of powerful men in the media to be accused of sexual misconduct. Hours after word got out that he had been fired from NBC, Garrison Keillor—who just Tuesday had penned a reprieve for Senator Al Franken (D-Minn.), another public figure facing accusations of misconduct—was fired from Minnesota Public Radio for allegations of "inappropriate behavior."
Lauer also finds himself in the company of former colleague Mark Halperin, a top political journalist who has been accused of harassing a dozen women; former NPR news chief Michael Oreskes; former CBS News host Charlie Rose; and many other prominent figures in media who have had to face the consequences for their alleged predation.