Fox News Host Pete Hegseth Suggests Trump Should Target Iran's Energy Production Sites
Appearing Monday on the Fox Business Channel program Varney & Co., co-host of Fox & Friends Weekend Pete Hegseth said if Iran does not want their cultural sites targeted for destruction by U.S. forces, then the U.S. military should shift their focus to Iran's petroleum production sites.
Hegseth's remarks were in response to a tweet from Congresswoman Alexandria Ocasio-Cortez in which she said targeting Iran's cultural sites would make President Donald Trump a "monster."
"This is a war crime," Ocasio-Cortez tweeted. "Threatening to target and kill innocent families, women and children - which is what you're doing by targeting cultural sites - does not make you a tough guy. It does not make you 'strategic.' It makes you a monster."
Program host Stuart Varney referred to Ocasio-Cortez's tweet as "a little over the top."
"Well, she comes from the Thoughtcrime Generation, where a tweet is a war crime," Hegseth said. "This was in response to President Trump tweeting out, 'I have 52 targets ready to go if you strike Americans or American interests' to represent the 52 hostages that were held under Jimmy Carter and released under Ronald Reagan. They were held for 444 days."
"Thankfully we have a president who now has a long memory, understands the nature of the terrorist Islamic Iranian regime, and knows they trust one thing, strength," Hegseth continued. "That's the one thing they respect. Weakness, they run right over, which they did over Obama. Do they want their economic sites, their military sites, political sites and/or cultural sites targeted? How about their oil and gas? If they don't have energy, they have absolutely nothing."
Newsweek reached out to Fox News for comment but did not receive a response in time for publication.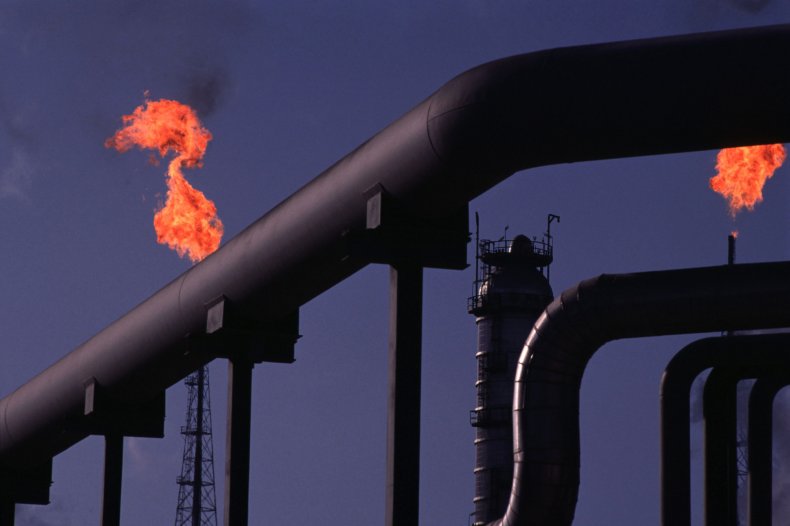 Hegseth's remarks seemed to echo recent statements made by South Carolina senator Lindsey Graham, who told Fox & Friends on Friday that if he were president, he would go after "economic targets that would crush the economy."
As previously reported by Newsweek, Graham said Iran's oil refineries were the one thing "the regime can't afford to lose."
"What would take it to the next level would be to destroy the ability of the Iranians to refine oil and sell it," Graham said. "The oil refineries are the last things they have in terms of economy."
While Trump's plan to target sites of cultural significance has drawn criticism, White House Senior Adviser Kellyanne Conway told reporters Monday that Trump never said that was his agenda.
"He didn't say he's targeting cultural sites," Conway said. "He said that he was openly asking the question why in the world they're allowed to maim people, put out roadside bombs, kill our people, torture our people."
Conway was referring to Trump's comments to reporters on Air Force One Sunday night.
"They're allowed to torture and maim our people. They're allowed to use roadside bombs and blow up our people. And we're not allowed to touch their cultural sites? It doesn't work that way."
Trump also tweeted Saturday that the U.S. has "targeted 52 Iranian sites (representing the 52 American hostages taken by Iran many years ago), some at a very high level & important to Iran & the Iranian culture, and those targets, and Iran itself, WILL BE HIT VERY FAST AND VERY HARD. The USA wants no more threats!"