Fox News Host Questions Credibility of NYT's Report on Vindman's Testimony, Says Some NYT 'Bombshells' Haven't Been 'True'
Fox News host Melissa Francis on Wednesday questioned the credibility of The New York Times' report on Lt. Col. Alexander Vindman's impeachment testimony by pointing to the newspaper's track record of allegedly inaccurate bombshells.
At his closed-door deposition before members of Congress on Tuesday, Vindman, the top Ukraine expert on the National Security Council, reportedly told House Impeachment Investigators that key words and phrases had been omitted from the White House's transcript of President Donald Trump's July phone call with Ukrainian leader Volodymyr Zelensky, and that he had attempted to include them but failed. The New York Times first reported Vindman's testimony by citing three unnamed sources familiar with the deposition.
During a segment on Fox News' Outnumbered on Wednesday, Francis suggested that the report on Vindman cannot be trusted because the Times have previously run "bombshells" that have allegedly "turned out to not be true."
"I read this New York Times article closely because that is a big charge. I hate to say it, but it's The New York Times, they have reported stuff like this before that felt like a bombshell, and then turned out not to be true," she said. "I don't know... you need someone to corroborate this. I didn't see that, doesn't mean it doesn't exist."
Revelations in the Times' report have been confirmed by both NBC News and CNN.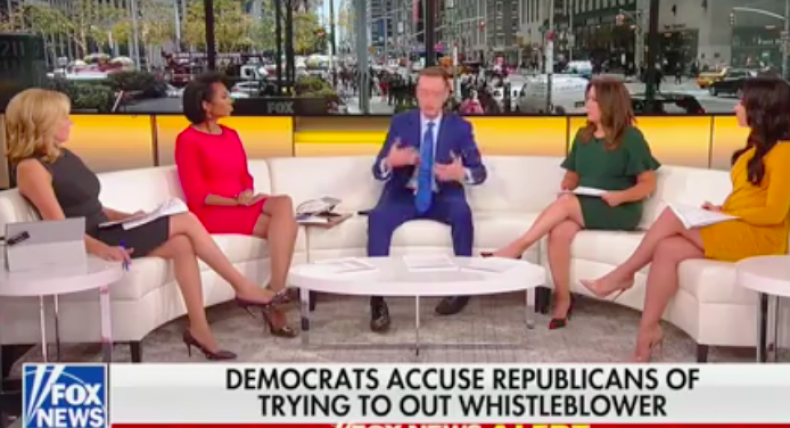 The report "doesn't have the specificity that we need... at this point, we are simply being led along without knowing the truth," Fox News' Emily Compagno added.
"If they left stuff out, I would want to know why. Wouldn't there be a record of this somewhere?" Francis said later in the segment. "You just need some corroboration along the way. I need corroboration for everything! I can't trust anything anymore."
According to the Times, Vindman said omissions in the transcription included Trump's claim of the existence of recordings of former Vice President Joe Biden discussing corruption in Ukraine. He also said Zelensky explicitly mentioned Burisma Holdings during the call, the energy company that Biden's son, Hunter Biden, worked for.
Vindman reportedly told impeachment investigators that he had attempted to amend the transcript to include the omissions and while some of his edits were taken into account, two were not added to the document.
Trump's call with Zelensky is at the heart of the Democrat-led impeachment inquiry announced by House Speaker Nancy Pelosi on September 24. During their conversation, Trump asked his foreign counterpart to probe Biden. The president has repeatedly defended the call by asserting that there was no quid pro quo.