Fox News Host: Republican Party Would have 'Explosion' if Obama Spoke Like Trump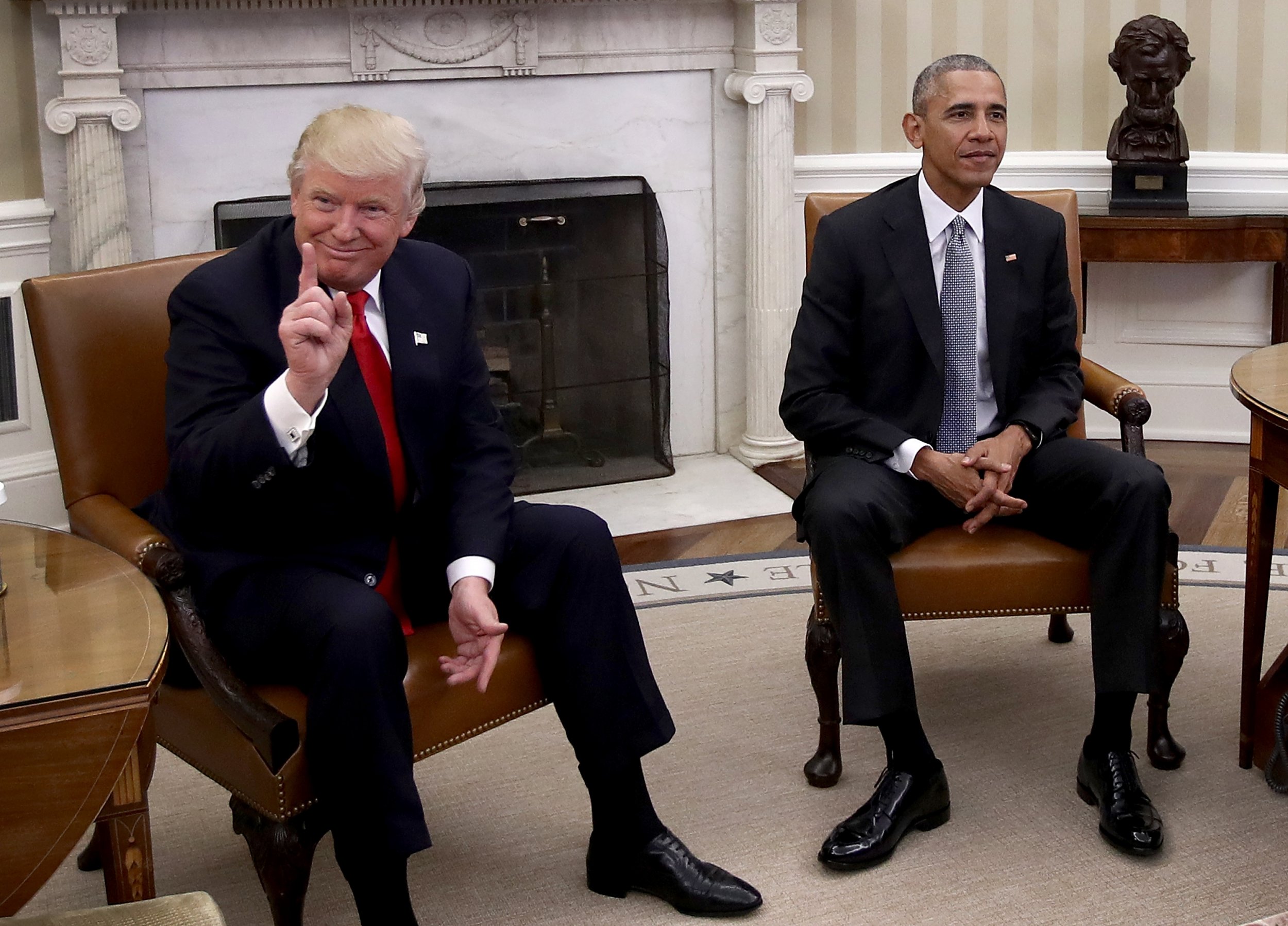 A Fox News host claimed that there would be an "explosion" in the GOP if former President Barack Obama had called for the firing of media executives as President Donald Trump has.
Fox news host Howard Kurtz made the remark Thursday on the network's America's Newsroom show while discussing Trump's tweets that morning stating that AT&T should fire CNN President Zeff Zucker, and that NBC and MSNBC Chairman Andrew Lack would be fired soon.
"The hatred and extreme bias of me by @CNN has clouded their thinking and made them unable to function. But actually, as I have always said, this has been going on for a long time," Trump tweeted. "Little Jeff Z has done a terrible job, his ratings suck, & AT&T should fire him to save credibility!
"What's going on at @CNN is happening, to different degrees, at other networks - with @NBCNews being the worst. The good news is that Andy Lack(y) is about to be fired(?) for incompetence, and much worse," Trump tweeted. "When Lester Holt got caught fudging my tape on Russia, they were hurt badly!"
CNN has defended a story that Trump's former lawyer Michael Cohen would be willing to tell special counsel Robert Mueller that Trump knew about a June 2016 Trump Tower meeting in which his son Donald Trump Jr. met with Russians who promised dirt on Hillary Clinton, even after Cohen's lawyer Lanny Davis, who was a source, clarified he could not make such an assertion. Kurtz said he understood CNN wanting to fire back at Trump but that it didn't solve the problem of the report being "fundamentally flawed."
"President Trump has every right to push back on what he views as unfair media coverage and especially on this flawed CNN story," Kurtz said. "But a president of the United States should not be calling for the firing of two heads of private companies simply because he disagrees and doesn't like their media coverage of him."
Kurtz continued: "It is using the bully pulpit in a way that feels like a personal grudge, especially in the case of Jeff Zucker, who had been on leave for surgery for serious heart problems and who had been friendly with Trump when he ran NBC and Trump had The Apprentice there."
"If President Obama had said, 'Hey, Fox News, you should get rid of Roger Ailes, because I think your coverage of me is unfair, there would have been an explosion on the right,'" Kurtz concluded, referring to the former Fox News CEO.